THE PIONEERS OF VERICOSE VEINS TREATMENT WITH ENDOVENOUS GLUE IN PAKISTAN
Anum Arif

Fellow Vascular Surgery, CMH Lahore, Pakistan

Ahsin Mansoor Bhatti

Vascular Surgeon, CMH Lahore, Pakistan
Abstract
Respected Mam,
Lower limb varicose veins (VV) are one component of the most common broad spectrum of cronic venous sufficiency with an incidence of 10-30% worldwide. Previously considered only a cosmetic concern, it is a very well recognized disease now being treated by vascular surgeons in particular. Treatment of varicose veins in lower extremities has been changing from open surgical intervention to variable minimally invasive options from last two decades. Mini invasive
techniques have spread enormously. The major reason is the possibility of out-patient treatment, shorter and lesser burden, minimum need for anesthesia, better cosmetic effect, shorter intervention as well as the recovery period. Miniinvasive techniques can be divided into thermal (endovascular laser – EVL, radiofrequency ablation – Closer Fast, mechano-chemical [ClariVein]), and chemical sclerotherapy under ultrasound guidance and most recent treatment with cyanoacrylate (VenaSeal, VariClose)3. Endovenous ablation is the latest procedures and standard of care are but in Pakistan, due to financial constraints
and scarcity of skilled operators,it is only done at few places and not available to everyone. The procedure requires tumescent analgesia being an endothermal procedure leading to most of the discomfort, high maintenance machine, technical expertise, and repeat sessions that adds to the cost. Therefore he general public is left with the sole option of injection sclerotherapy which has its own demerits like an inadequate response, repeated sessions and thrombophlebitis3.
Downloads
Download data is not yet available.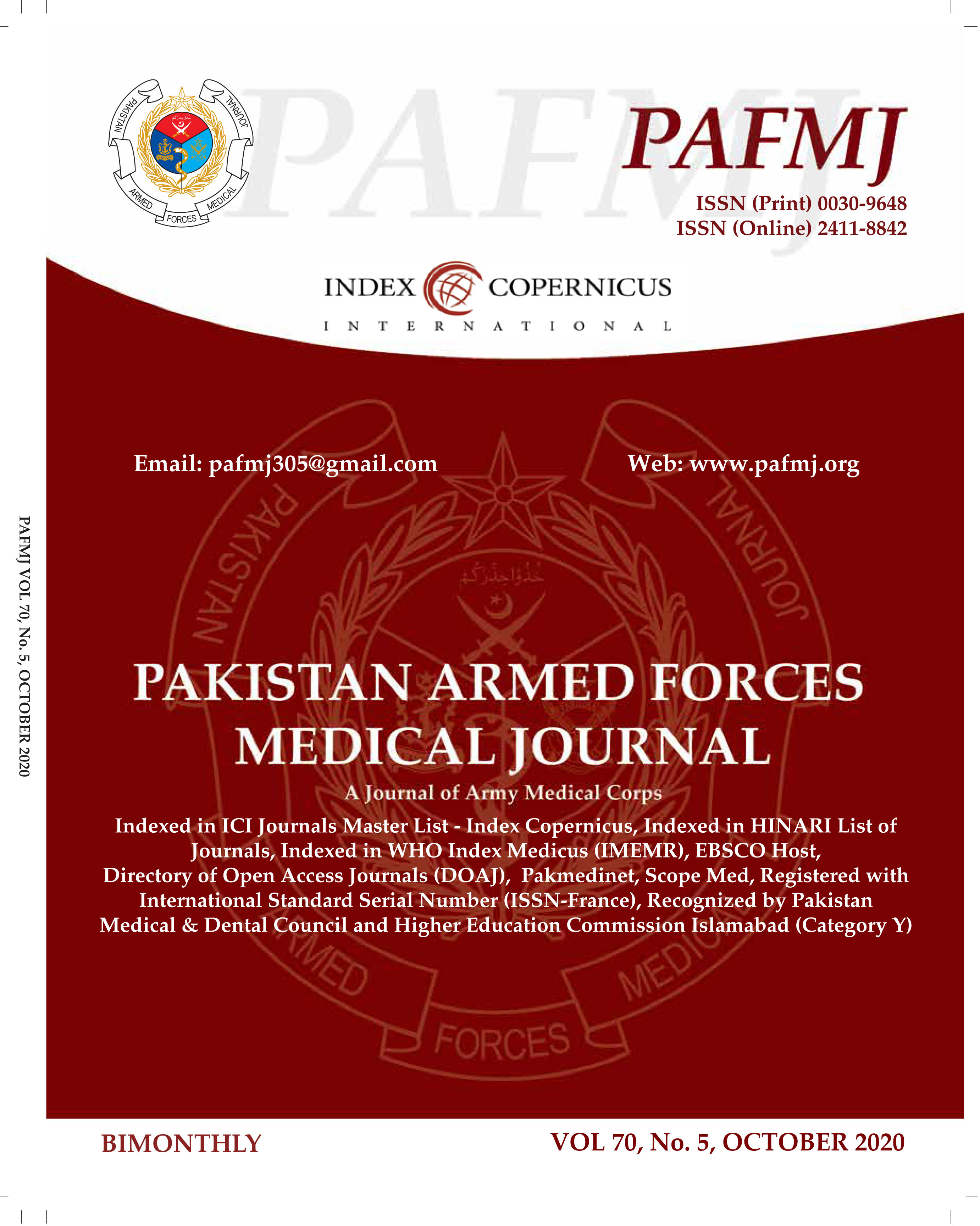 How to Cite
Arif, A., & Bhatti, A. (2020). THE PIONEERS OF VERICOSE VEINS TREATMENT WITH ENDOVENOUS GLUE IN PAKISTAN. PAFMJ, 70(5), 1599-1600. Retrieved from https://pafmj.org/index.php/PAFMJ/article/view/5614
Section
Letter to the Editor