A CASE OF LATE ONSET NEONATAL COVID-19 INFECTION
Keywords:
Coronavirus disease 2019 (COVID-19), Reverse transcription Polymerase chain reaction (RT PCR), Severe acute respiratory syndrome corona virus 2 (SARS-CoV-2)
Abstract
Coronavirus disease 2019 (COVID-19) is a communicable illness which has become a global pandemic involving all the age groups. We report a case of neonatal SARS-CoV-2 infection in NICU of Pak Emirates Military Hospital Rawalpindi in a 26-day-old neonate who presented to us with fever and refusal to feed. Laboratory parameters revealed SARS-CoV-2 and typical CT-chest findings. Considering this scenario, we are of the opinion that the transmission of the virus was horizontal. Under the current circumstances, COVID-19 should be in the differentials while evaluating all the neonates presenting with fever.
Downloads
Download data is not yet available.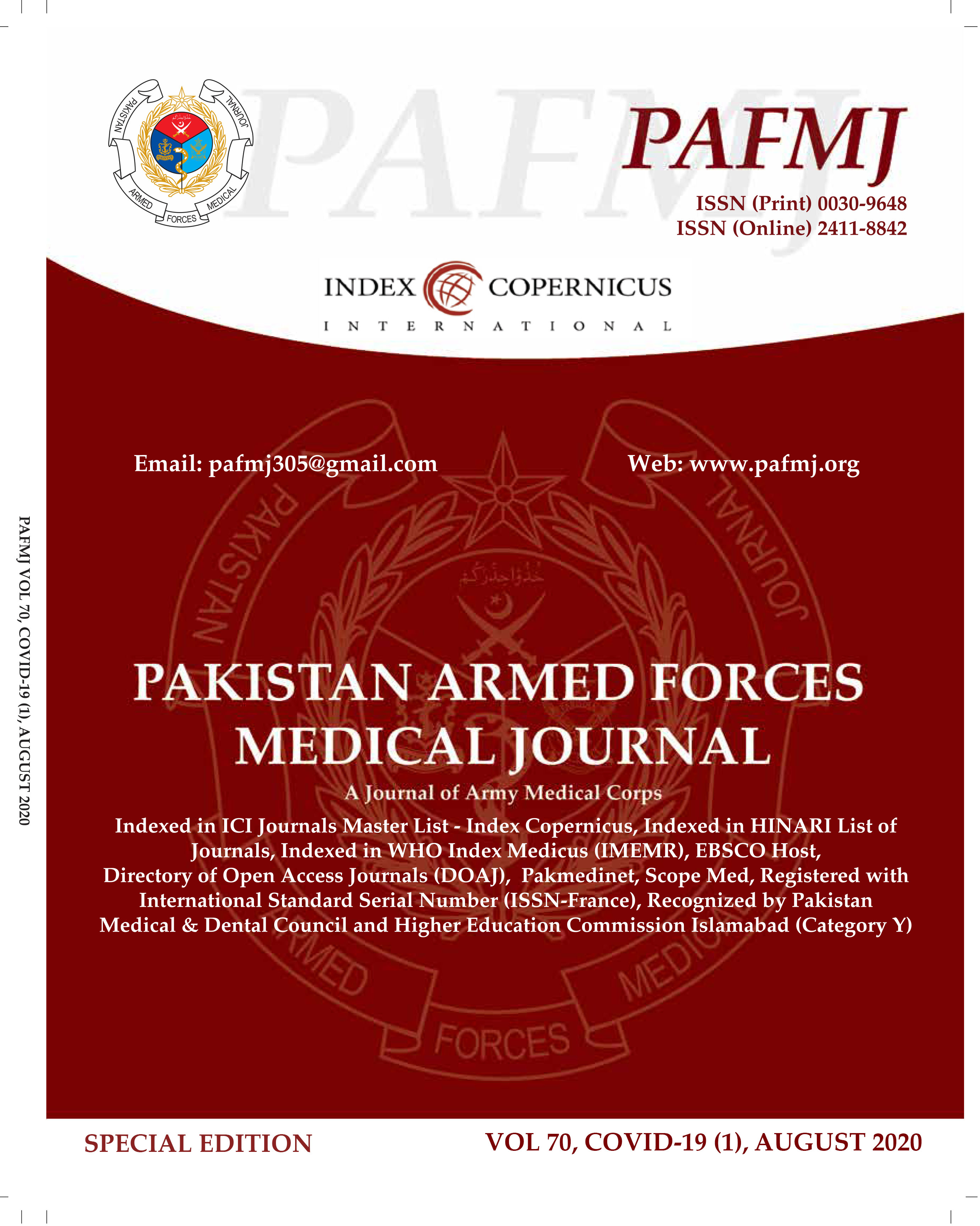 Downloads
How to Cite
`Shoaib, M., Babar, M. W., Malik, Q. U., Ahmed, Z., Hussain, S., Razzaq, A., & Ullah, I. (2020). A CASE OF LATE ONSET NEONATAL COVID-19 INFECTION. Pakistan Armed Forces Medical Journal, 70(1), S424–26. Retrieved from https://pafmj.org/PAFMJ/article/view/4946