TRAUMATIC EVENTS FOR HOUSE OFFICERS AND THEIR COPING STRATEGIES
Sara Sadiq

Ziauddin University Karachi Pakistan

Muhammad Fazal Hussain Qureshi

Ziauddin University Karachi Pakistan

Zainab Rabail

Ziauddin University Karachi Pakistan

Areeba Shaikh

Ziauddin University Karachi Pakistan

Munira Sarfarz

Ziauddin University Karachi Pakistan

Syed Mustafa Ali Shah

Ziauddin University Karachi Pakistan

Duaa Nini

Ziauddin University Karachi Pakistan

Hira Farhan

Ziauddin University Karachi Pakistan

Muzna Shah

Ziauddin University Karachi Pakistan

Mahira Lakhani

Ziauddin University Karachi Pakistan

Fahad Khalid Soleja

Ziauddin University Karachi Pakistan
Keywords:
Coping strategies, House officers stress, Misdiagnosis
Abstract
Objective:
To determine the major stresses of house officers, causes of these stress and the coping strategies.
Study Design: Descriptive cross sectional study.
Place and Duration of Study: Study was conducted in 13 different tertiary care hospitals of Karachi in both government and private sectors from Oct to Nov 2017.
Material and Methods:
A descriptive cross sectional study with multistage random sampling technique was done in which a self-designed and self-explanatory questionnaire was used. Results were analyzed using statistical package for social sciences (SPSS) version 20.
Results:
About 300 questionnaires were distributed to interns. From the total, 83.9% participants were female. The mean age of the participants was 24 years. Out of the total respondents, 9.4% participants stated no any significant medical mistake. Issues arising due to lack of knowledge or incompetency leading to mis diagnosis of patients were reported by 20.5% respondents. One of the common mistakes reported was wrong drug administration; either route, dosage or incorrect medicine, committed by about 25.3% of doctors participated. The most reported reason thought to be the underlying cause of mistakes was work overload that was about 36.3%.
Conclusion:
It can be concluded by the present study that house officers are susceptible to stress which affects their overall work performance and it leads to significant medical mistake due to which patient suffer and because of this pressure it"s very hard both physically and mentally for a doctor to cope up.
Downloads
Download data is not yet available.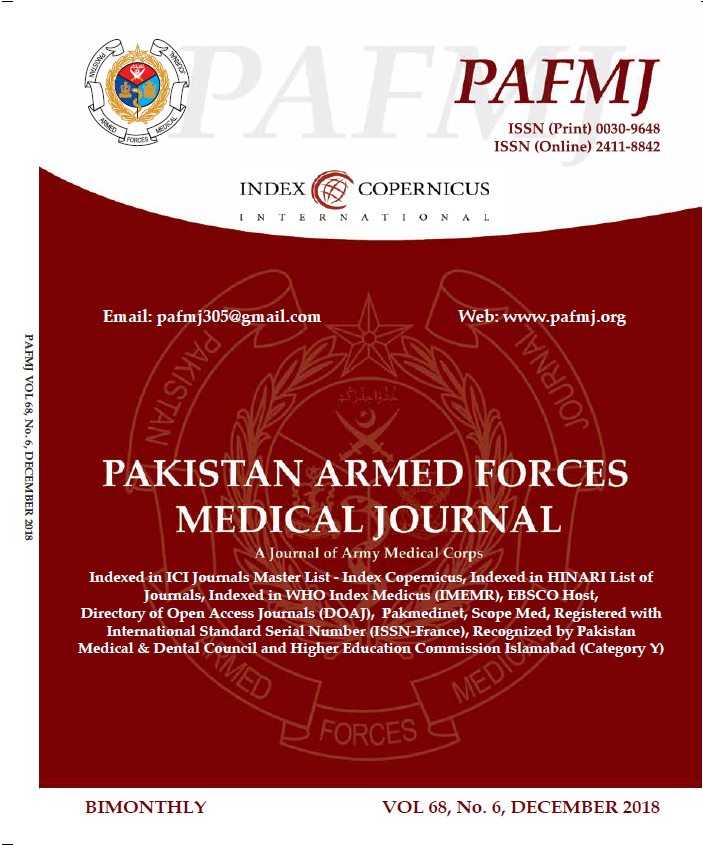 How to Cite
Sadiq, S., Qureshi, M. F., Rabail, Z., Shaikh, A., Sarfarz, M., Shah, S. M., Nini, D., Farhan, H., Shah, M., Lakhani, M., & Soleja, F. (2018). TRAUMATIC EVENTS FOR HOUSE OFFICERS AND THEIR COPING STRATEGIES. PAFMJ, 68(6), 1609-13. Retrieved from https://pafmj.org/index.php/PAFMJ/article/view/2557
Section
Original Articles