SPECTRUM OF NEONATAL ADMISSIONS AND THEIR OUTCOME IN A TERTIARY CARE HOSPITAL
Neonatal Admissions And Their Outcome
Keywords:
Birth asphyxia, Neonatal intensive care, Prematurity, Sepsis, Tertiary care hospital.
Abstract
Objective: To study the spectrum of neonatal admissions and their outcome in a tertiary care hospital.
Study Design: A descriptive observational study.
Place and Duration of Study: The study was conducted in Neonatal Unit of The Children's Hospital & Institute of Child Health, Lahore for a period of one year from 1st Jan 2015 to 31st Dec 2015.
Material and Methods: Data of all admitted patients during the study period were reviewed and analysed in terms of gender, gestational age, age at presentation, weight, cause of admission and their outcome. Neonates with incomplete data were excluded subsequently. Diagnosis were made on clinical examination, radiological findings and laboratory investigations. Data were analysed using SPSS version 20.
Results: Out of 11427 neonates admitted during the study period, 397 were excluded because of deficient record. Of the 11030 neonates males were 7673 (69.6%) and females were 3353 (30.4%). Full-term neonates were 8123 (73.64%) while preterm were 2907 (26.35%). Low birth weight (LBW) babies were 5636 (51.1%). Newborns presented within first 24 hours of life were 1478 (13.4%). Birth asphyxia 3518 (31.89%) was the most common cause of hospital admissions followed by prematurity 2907 (26.36%) and neonatal sepsis 1865 (16.91%). Out of 11030 babies, 7055 (64%) were discharged, 2805 (25.4%) left against medical advice and 1170 (10.6%) neonates expired. Highest number of deaths was because of prematurity 469 (39.32%) followed by asphyxia neonatorum 359 (30.68%) and neonatal sepsis 180 (15.38%).
Conclusion: Birth asphyxia, prematurity and sepsis constitute three fourths of hospital admissions in our neonatal unit. Most common cause of mortality was prematurity followed by birth asphyxia and  neonatal sepsis.
Downloads
Download data is not yet available.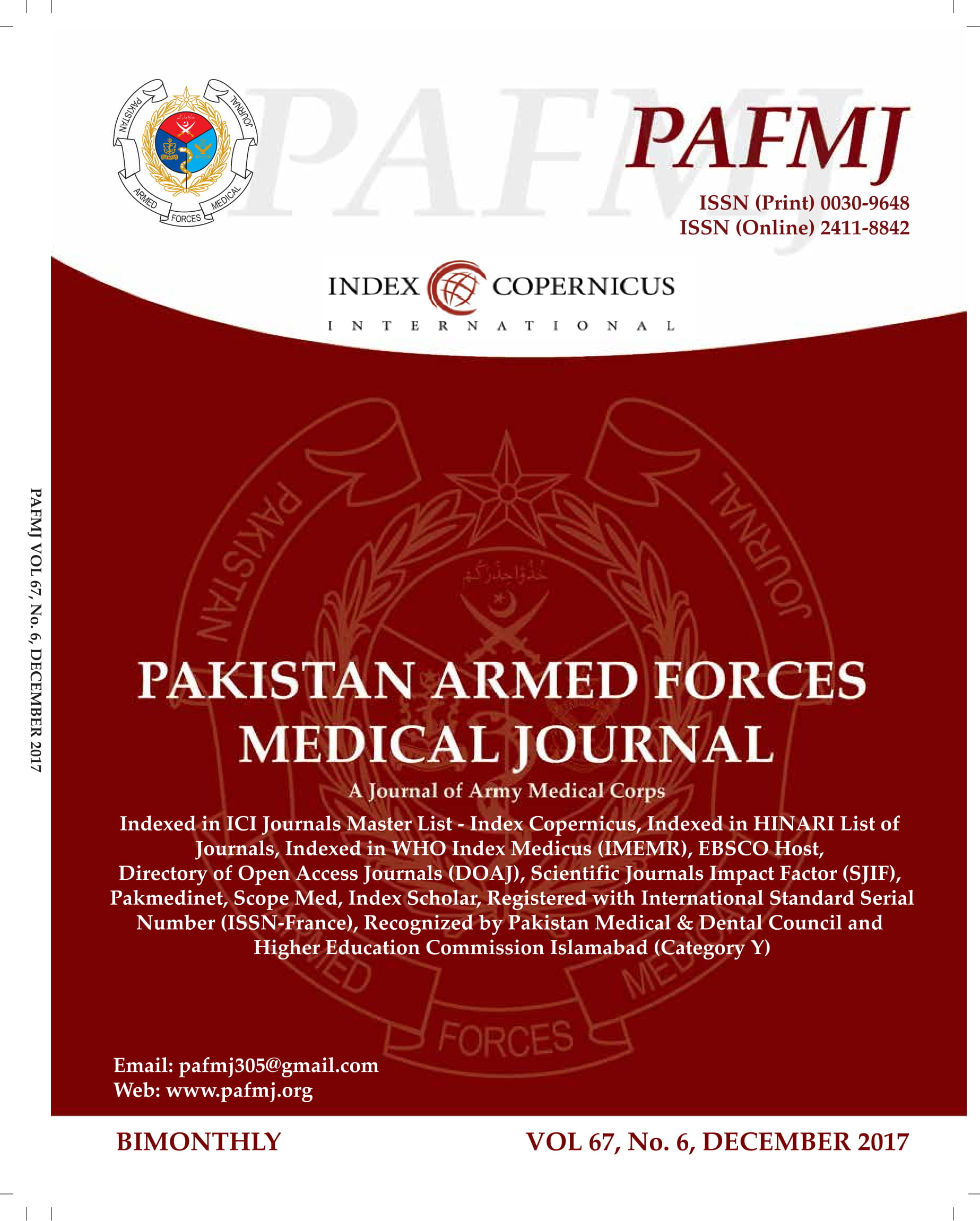 Downloads
How to Cite
Yasmeen, S., Irfan Waheed, K. A., & Gul, R. (2017). SPECTRUM OF NEONATAL ADMISSIONS AND THEIR OUTCOME IN A TERTIARY CARE HOSPITAL: Neonatal Admissions And Their Outcome. Pakistan Armed Forces Medical Journal, 67(6), 1044–49. Retrieved from https://pafmj.org/PAFMJ/article/view/1044
Section
Original Articles