Comparison of Functional Outcome of Conservative Management and Operative Treatment for Displaced Mid-Shaft Clavicle Fractures
Keywords:
Clavicle, Displaced fracture, DASH score, Midshaft clavicle, Plate osteosynthesis.
Abstract
Objective: To compare functional outcomes of conservative management and operative treatment for Displaced Mid-shaft
Clavicle fractures.
Study Design: Prospective comparative study.
Place and Duration of Study: Department of Orthopaedics Combined Military Hospital, Rawalpindi, Pakistan, from Dec 2020 to Sep 2021.
Methodology: In a cohort of 80 patients with displaced midshaft clavicle fractures, 40 patients were managed conservatively with an arm sling, and 40 were managed operatively with an anatomical clavicle plate. All these patients were followed up for three months. The functional efficacy of different treatment options in displaced midshaft clavicle fractures was assessed using a Disability of Arm, Shoulder and Hand (DASH) score.
Results: The DASH Score showed Functional outcomes were significantly better (p<0.01) in the Operative-Group at 4 weeks, 2 months and 3 months. At two-month follow-up, the Conservative Group had a DASH score of 21.2±2.1, whereas the Surgical Group had a DASH score of 11.7±1.8. The DASH score at three months follow-up was 5.5±1.3 and 12.5±1.9 for the Operative and Conservative Groups, respectively.
Conclusion: Plate fixation improves the functional results for individuals with a displaced mid-shaft clavicle fracture. This
study showed that DASH scores are lower in the operative Group. When it comes to non-displaced mid-shaft clavicle
fractures, conservative management has always been the best option.
Downloads
Download data is not yet available.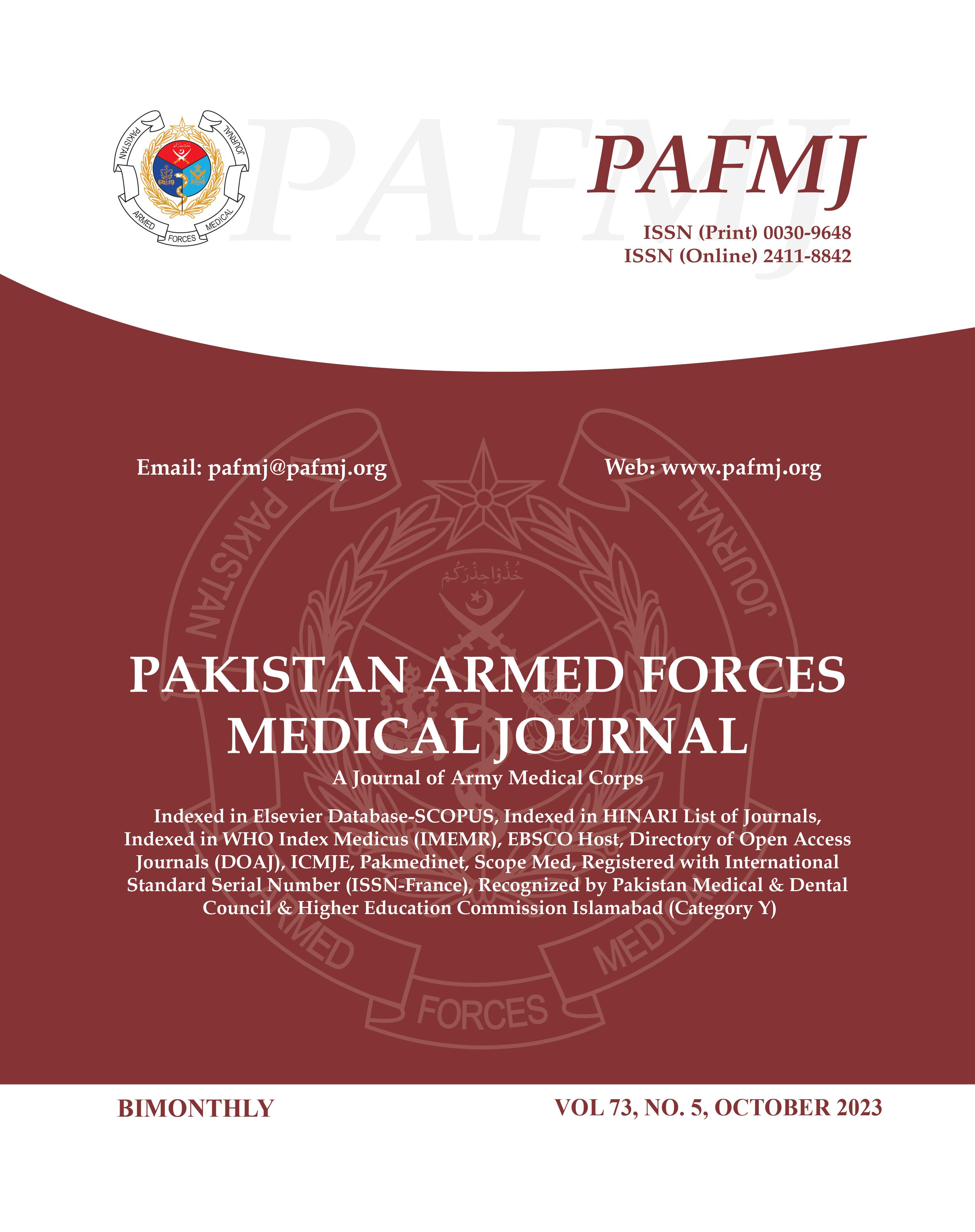 Downloads
How to Cite
Muhammad Arsalan Azmat Swati, Muhammad Suhail Amin, Javaid Iqbal Niazi, Zainullah Kakkar, Zeeshan Aslam, & Adeel Habib. (2023). Comparison of Functional Outcome of Conservative Management and Operative Treatment for Displaced Mid-Shaft Clavicle Fractures. Pakistan Armed Forces Medical Journal, 73(5), 1317–1320. https://doi.org/10.51253/pafmj.v73i5.8018
Section
Original Articles