Iatrogenic Bladder Injuries; Frequency and Management during Obstetric Non-Malignant Procedures
Keywords:
Bladder injury, Cesarean sections, Obstetric surgery, Pregnancy, Adhesive Capsulitis, Risk factors, Diabetes, HbA1c
Abstract
Objective: To find the frequency and management outcome of bladder injuries in cesarean section operations.
Study Design: Cross-sectional study.
Place and Duration of Study: Combined Military Hospital, Okara Pakistan, from Nov 2019 to Nov 2020.
Methodology: After Ethical Review Committee, approval 1040 patients who underwent cesarean sections were included.
Bladder injuries occurring during cesarean sections and their management outcomes were noticed.
Results: The frequency of bladder injury was 214(20.6%), with the number of injuries as 482(48.3%) for primary cesareans and 345(33.2%) for repeat cesareans. The surgeon was called for help in 195(18.8%) cases, and 27(2.6%) cases were transferred to the tertiary care centre. No mortality was noticed during the study.
Conclusion: The chances of bladder injuries can be minimized but will never be zero because of the anatomical development similarities of both tracts. It is pertinent to note that bladder injuries are the most common in obstetrics and gynecology surgeries.
Downloads
Download data is not yet available.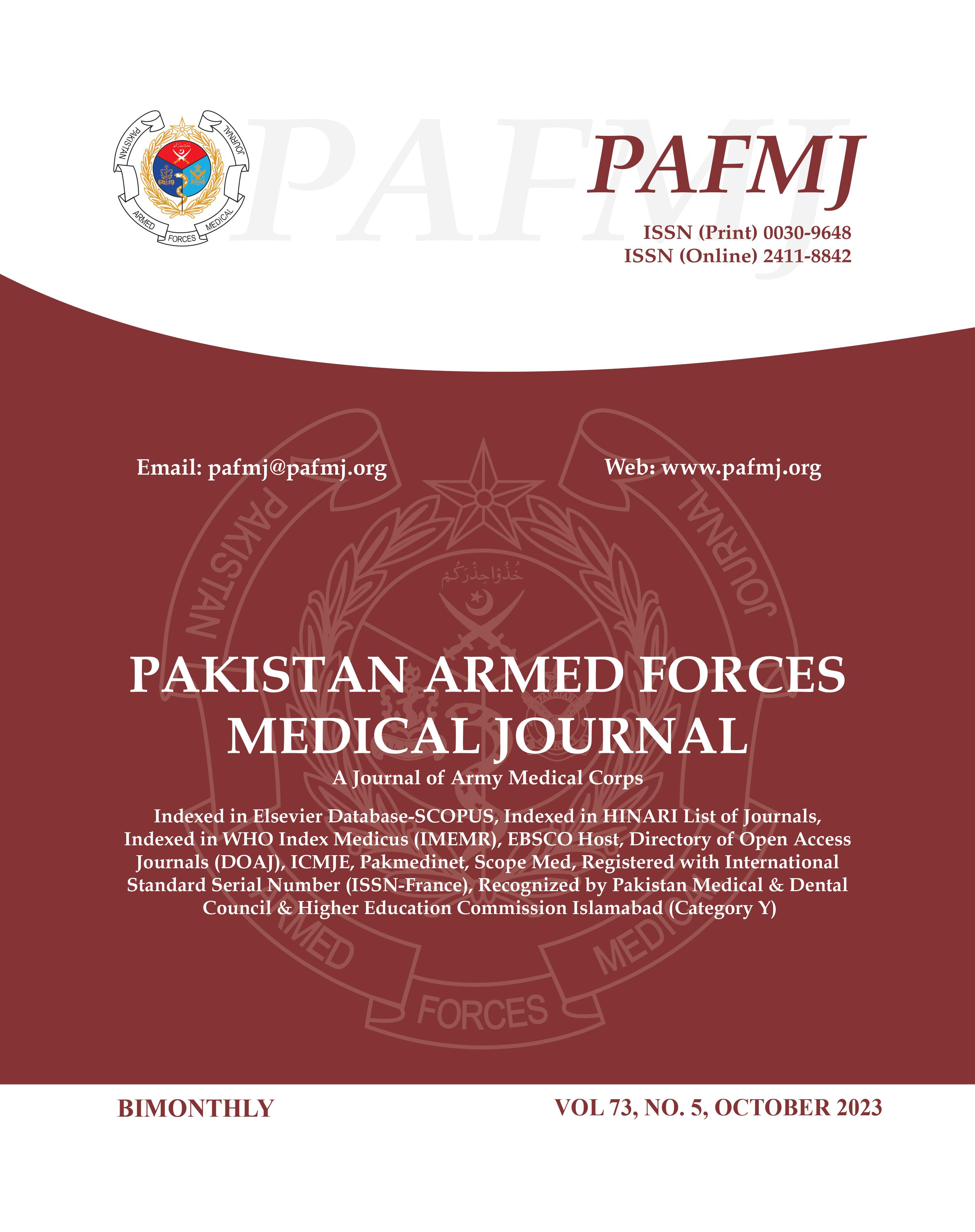 Downloads
How to Cite
Ahmad, M., Zain Bin Khalid, & Hira Zain. (2023). Iatrogenic Bladder Injuries; Frequency and Management during Obstetric Non-Malignant Procedures. Pakistan Armed Forces Medical Journal, 73(5), 1345–1349. https://doi.org/10.51253/pafmj.v73i5.7613
Section
Original Articles