Impact of Long COVID-19 on Patients and Their Families
Keywords:
Acute post COVID-19 syndrome, COVID-19, long COVID-19
Abstract
Objective: To determine the clinical effects of COVID-19 on patients and families after diagnosis at regular intervals of 30 days and 90 days respectively.
Study Design: Prospective longitudinal Study.
Place and Duration of Study: Combined Military Hospital, Hyderabad Pakistan, from Mar 2020 to Feb 2021.
Methodology: Two hundred patients and their families who were symptomatic and RT-PCR positive for COVID-19 with mild and moderate disease were included in the study. The patients listed in our COVID-19 registry were called on Day 30 and Day 90 after the appearance of the first symptoms and were assessed on various parameters.
Results: In our study, 200 patients were included and assessed on days 30 and 90. On day 90, the median number of
symptoms per person was almost 3, reduced from a median of 7 on day 30. However, at the time of presentation, the median number of symptoms per person was 12. The patients had persistent symptoms that hindered their routine lives and reduced their working capacity.
Conclusion: The persistence of clinical symptoms post-COVID-19 requires assessment and longitudinal monitoring.
Persistence of symptoms reflects a worse clinical progression and delay in attaining 100% fitness.
Downloads
Download data is not yet available.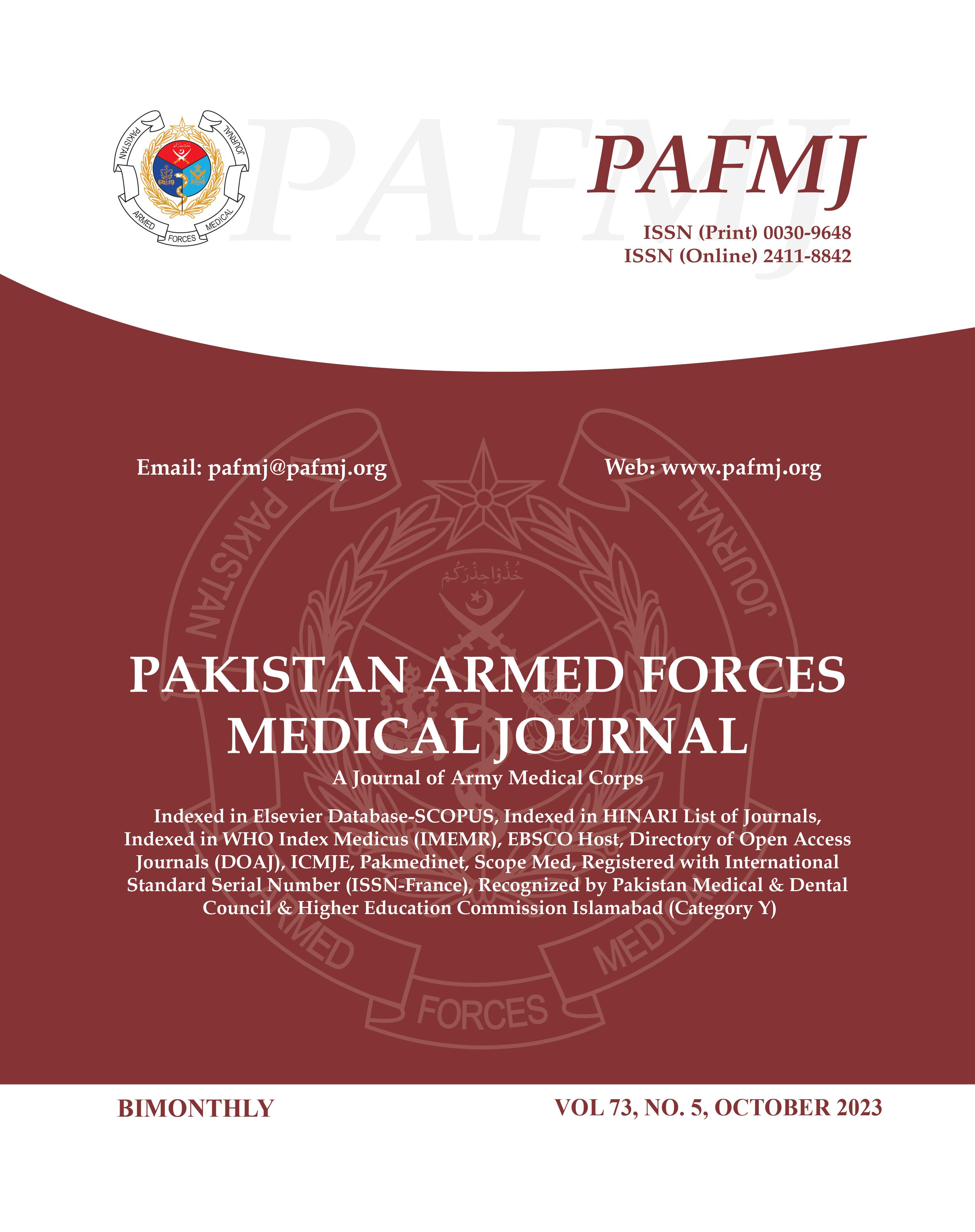 Downloads
How to Cite
Fatimah, S., Irfan Khan, Amjad Khan, Amina Latif, Ghulam Hussain Ibrahim, Sara Zaidi, & Muhammad Abid Faroque. (2023). Impact of Long COVID-19 on Patients and Their Families. Pakistan Armed Forces Medical Journal, 73(5), 1513–1516. https://doi.org/10.51253/pafmj.v73i5.6762
Section
Original Articles