Urdu Version of Oxford Knee Score and its Application on Osteoarthritis Knee Patients
Keywords:
Numeric rating scale, Oxford knee score, Osteoarthritis, visual analogue scale
Abstract
Objective: To translate the English version of the Oxford Knee Score into Urdu and then to see the internal consistency and
validation with the Visual analogue scale and Numerical rating scale in patients suffering from primary knee osteoarthritis.
Study Design: Cross sectional study.
Place and Duration of study: Tertiary Care Hospital, Peshawar Pakistan, from Apr 2019 to Feb 2020.
Methodology: In the first stage, Oxford Knee Score English was translated into Urdu, and it was administered to Osteoarthritis knee patients. In the second stage, the validation of the Oxford knee score Urdu version was carried out with two pain scales.
Results: In this study, 92 patients with Osteoarthritis knee were included. These include 59(64%) males and 33(36%) females. Based on the grading of the Urdu Oxford knee score, 34(36.95%) patients had severe OA knee, 36(39.13%) patients had moderate, and the remaining 22(23.91%) patients had mild knee osteoarthritis. The reliability of the Urdu version of the
Oxford knee score was checked, which showed Cronbach's Alpha with a value of 0.813. The Pearson correlation coefficient
value of Oxford knee score Urdu with Visual analogue scale and Numerical rating scale was 0.951 and 0.961, respectively.
Conclusion: This study shows that the Urdu version of the Oxford knee score is a valid and reliable method for osteoarthritis knee patients of our cultural background.
Downloads
Download data is not yet available.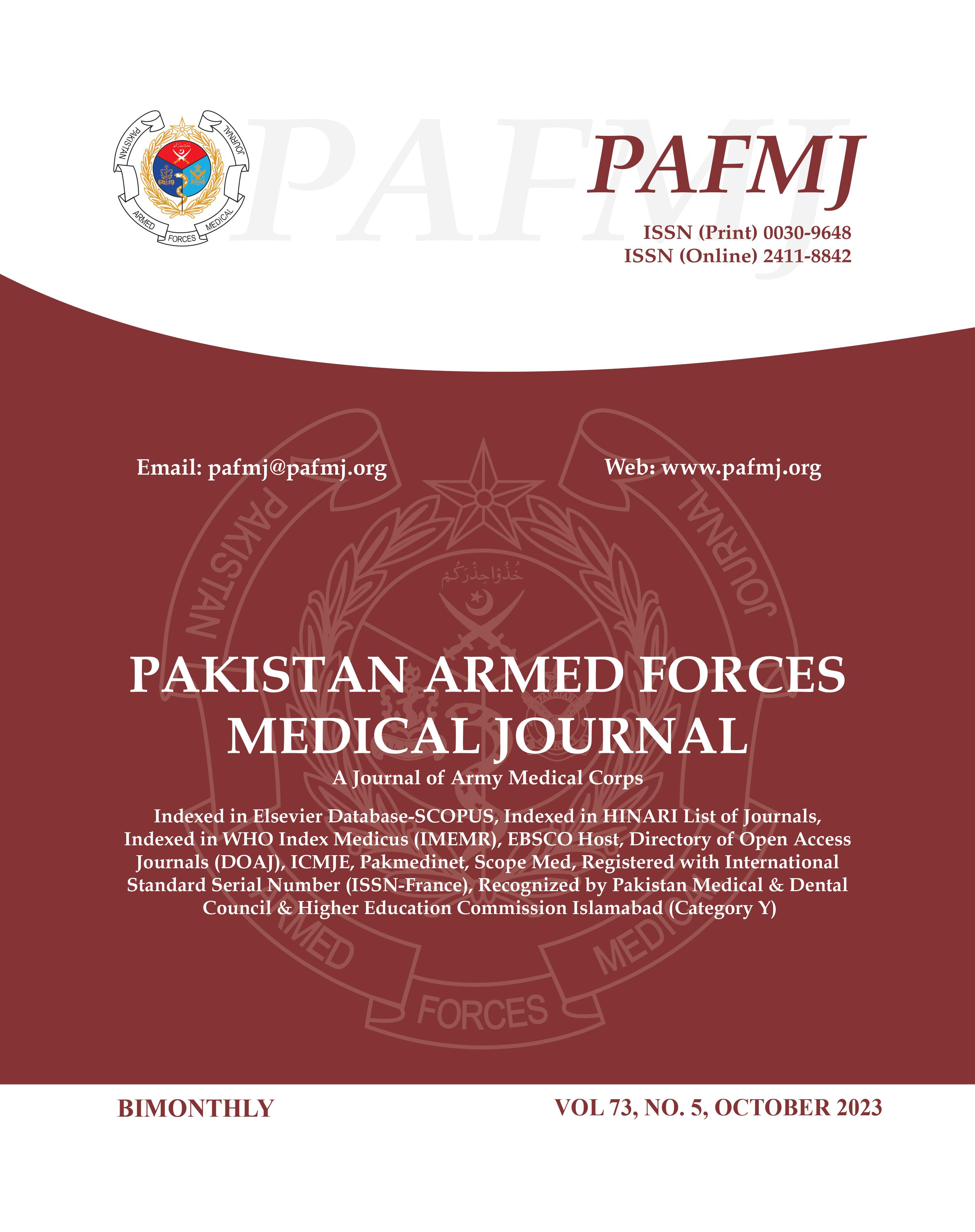 Downloads
How to Cite
Rehman, A. U., Khalil ur Rehman, Shahzad Inam, Muhammad Fahad, Asim Niaz Naqvi, & Ibrahim Farooq Pasha. (2023). Urdu Version of Oxford Knee Score and its Application on Osteoarthritis Knee Patients. Pakistan Armed Forces Medical Journal, 73(5), 1476–1479. https://doi.org/10.51253/pafmj.v73i5.3898
Section
Original Articles