Acute Generalized Exanthematous Pustulosis: An Unusual Case due to Spider Bite
Keywords:
Acute generalized exanthematous pustulosis, Insect bite, Non-follicular pustules, Pustular rash, Spider bite
Abstract
Acute generalized exanthematous pustulosis is an infrequent but severe pattern of cutaneous adverse reaction. It is
characterized by the sudden appearance of sterile pustules on edematous-erythematous skin, which is mostly caused by the
consumption of medications. However, it may also be associated with viral infections, toxins, or food allergens, although this is rare. We reported a case of AGEP in a 33-year-old male shortly after a spider bite, a rare cause of AGEP. It was improved by oral corticosteroid treatment after seven days.
Downloads
Download data is not yet available.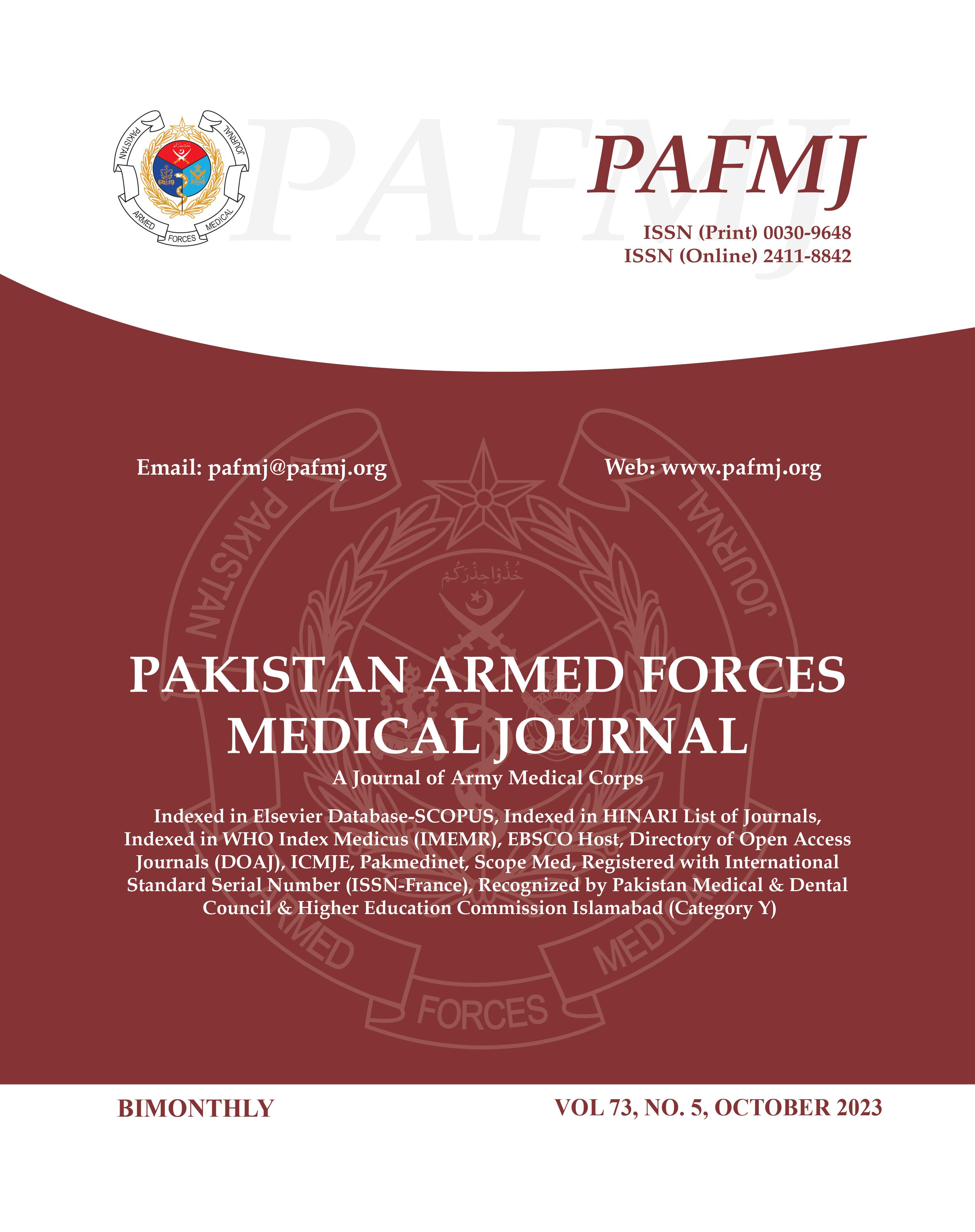 Downloads
How to Cite
Chaudhri, M. G., Ahmed, N., malik, T. M., Shah, S. A., & Hira, M. (2023). Acute Generalized Exanthematous Pustulosis: An Unusual Case due to Spider Bite. Pakistan Armed Forces Medical Journal, 73(5), 1552–1554. https://doi.org/10.51253/pafmj.v73i5.10233