Awareness Regarding Breast Cancer, Perceptions and Compliance towards Mammography among Women Visiting Tertiary Care Hospitals in Rawalpindi
Keywords:
Compliance, mammography, tertiary care hospital, self-breast examination
Abstract
Objective: To find out awareness about breast cancer, perceptions and compliance towards mammography in women reporting
to tertiary care hospitals in Rawalpindi.
Study Design: Descriptive cross-sectional study.
Place and Duration of Study: Tertiary care hospitals in Rawalpindi Pakistan, from Nov 2021 to Apr 2022.
Methodology: A sample size of 120 women was calculated. Sampling technique was non-probability convenient sampling. The data collection tool consisted of demographic information, questions to assess awareness, perceptions and compliance towards mammography. Data were entered and analyzed in SPSS version 26.
Results: The survey was administered to 120 women in tertiary care hospital. The study showed that majority of population was well-aware of breast cancer. Out of 120, 104(86%) women believed that new breast masses should be evaluated at clinics.According to 113(94%) women breast cancer can be cured and 95(79.2%) had belief that breast cancer can be prevented. Fortyfour (36.6%) women were non-complaint towards mammography having higher barrier scores. There was high significance of occupation (p<0.001), education (p<0.001) in terms of individual compliance towards mammography. Significant association was found among the participants who were compliant towards mammography with respect to occupation (p<0.001) and education (p<0.001).
Conclusion: Most of women were well-aware of breast cancer and were more likely to participate in breast health activities.Majority had good perception regarding breast cancer and sufficient knowledge. Lesser women were non-complaint having barriers towards mammography.
Downloads
Download data is not yet available.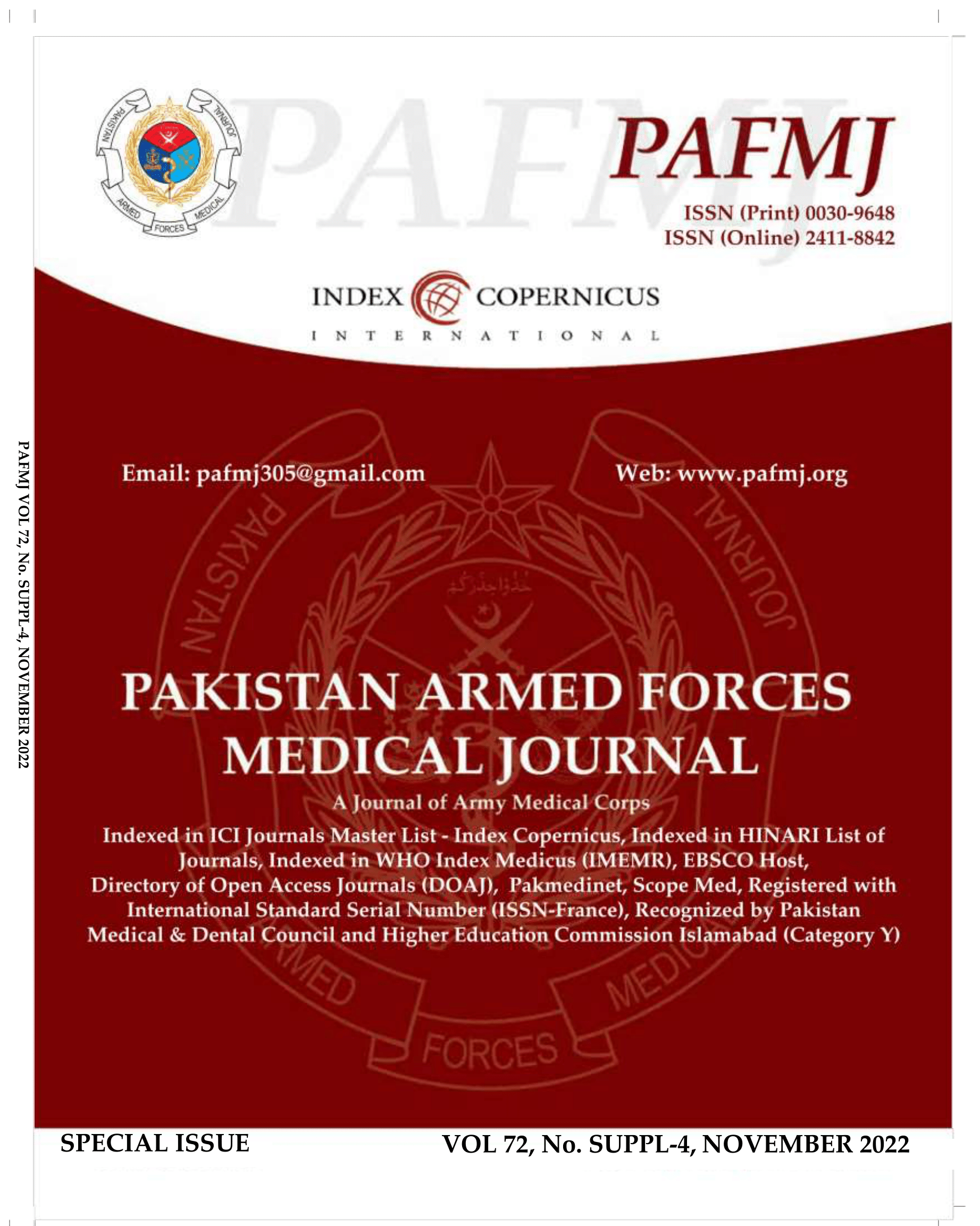 Downloads
How to Cite
Hisam, A., Mashhadi, S. F., Fatima, A., Saleem, R., Naseer, M. A., Tariq, H. A., & Shahid, M. I. (2023). Awareness Regarding Breast Cancer, Perceptions and Compliance towards Mammography among Women Visiting Tertiary Care Hospitals in Rawalpindi. Pakistan Armed Forces Medical Journal, 72(SUPPL-4), S884–88. https://doi.org/10.51253/pafmj.v72iSUPPL-4.9830
Section
Original Articles