An Obituary-Brigadier Chiragh Hassan Breathes his Last
Abstract
An eminent senior Pathologist, Brigadier Chiragh Hassan, died in Lahore on 20th October 2022. He was
born in the Hoshiarpur District and migrated to Lyallpur in 1947.He graduated from King Edward Medical College,
Lahore in 1961; had a span of government service, firstas House Physician in Mayo Hospital and later as
Registrar till September 1965. He volunteered for thearmed services in the 1965 war, where he continued toserve till his retirement as Brigadier from Combined
Military Hospital, Lahore Pakistan. He did his FCPS in1978 and proceeded to on-the-job training in Tumor Pathology in a specialist unit in London for about a year.
He spent a considerable part of his service at Pakistan Naval Ship, Shifa Hospital and did an excellent job in upgrading its laboratory.Dr Chiragh was a keen tennis player. He was very hospitable and loved by his friends and family alike. After retirement, he was an honorary consultant
in a Lahore laboratory run by a Non-GovernmentOrganizations (NGO) in Lahore Cantt, Pakistan. The profession will be the loser with the departure
of Brigadier Dr Chiragh.May Allah bless the soul!
Downloads
Download data is not yet available.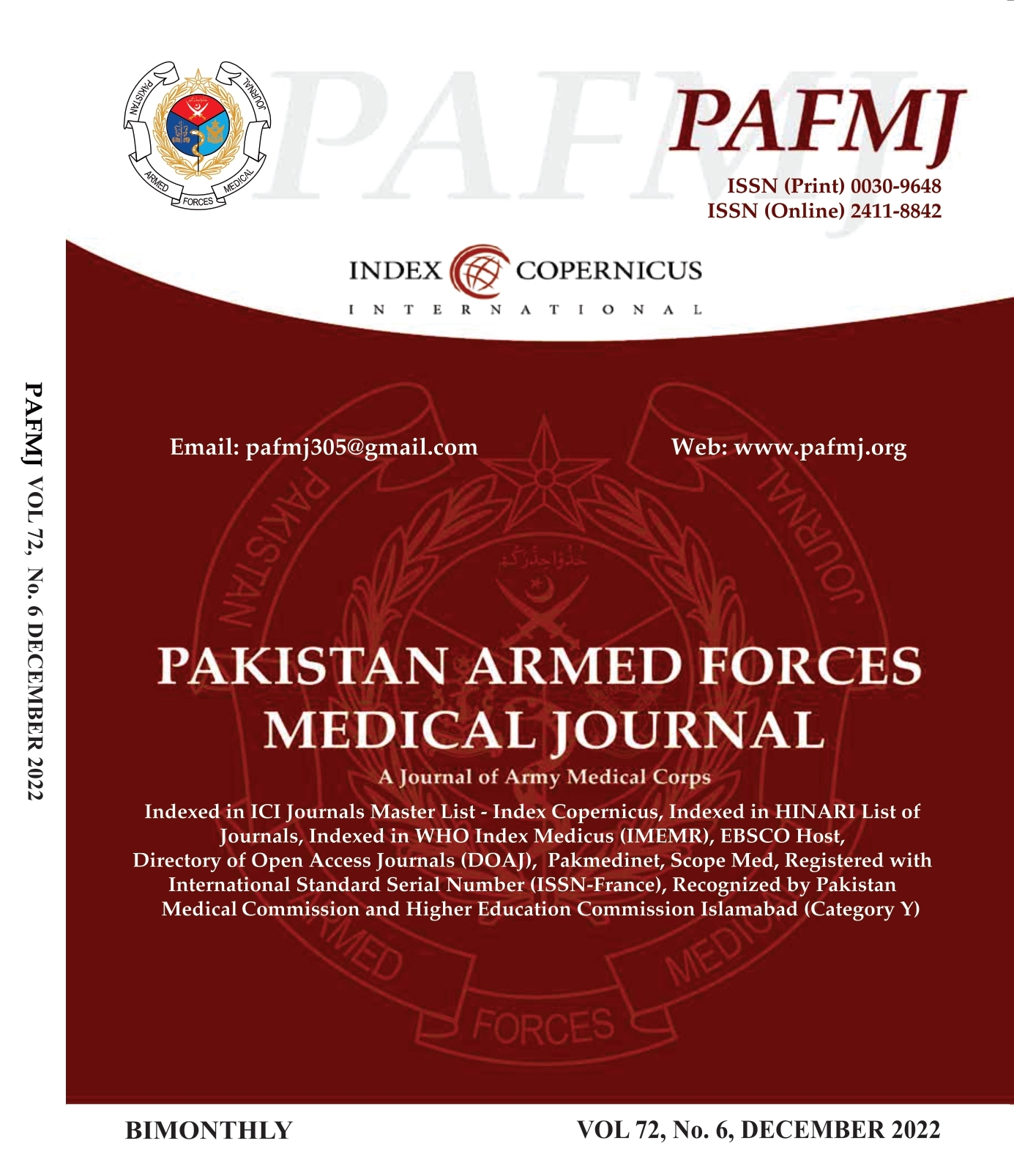 How to Cite
Hassan, C. (2023). An Obituary-Brigadier Chiragh Hassan Breathes his Last. Pakistan Armed Forces Medical Journal, 72(6), 2213. https://doi.org/10.51253/pafmj.v72i6.9761