Is Future of Medicine Safe in the Hands of Young Medical Practitioners? Perceptions of Medical Students Regarding Academic Misconduct
Keywords:
Attitude, Fraud, Medical, Plagiarism, Professional misconduct, Students
Abstract
Objective: To assess the self-reported attitude and behavior of MBBS students towards academic misconduct and to identify
the differences of responses.
Study design: Analytical cross-sectional study.
Place and Duration of study: Army Medical College, Rawalpindi Pakistan, from May to Sep 2022.
Methodology: MBBS students from first to final year of both genders who consented to participate were included in the study while excluding unwilling students. Data were collected from 396 medical students by convenience sampling using avalidated questionnaire by the University of Dundee. After formal ethical approval responses were obtained on 14 scenarios.Data were analyzed by using IBM SPSS Statistics version 26. For descriptive statistics frequency and percentages wereidentified, and Pearson's Chi-Square test was used to find out the differences in responses among all year (p<0.05).
Results: Among participants with mean age 20.93±1.57, there were 285(72%) males and 111(28%) females. In attitude response a significant difference was found for year one students as copying answers or asking about OSCE, copying from published papers, and submitting already submitted work were not considered wrong. In behavior response a significant difference was found for final year students in copying answer or discussing OSCE for degree exam.
Conclusion: Participants of this study were morally alert when it involves patients' well-being, however there is vulnerability to commit academic misconduct in all years. Perspective of medical students on cheating, plagiarism, signature forgery is same regardless of seniority and gender. Students' own consideration along with institutional policies may help creating culture against academic dishonesty.
Downloads
Download data is not yet available.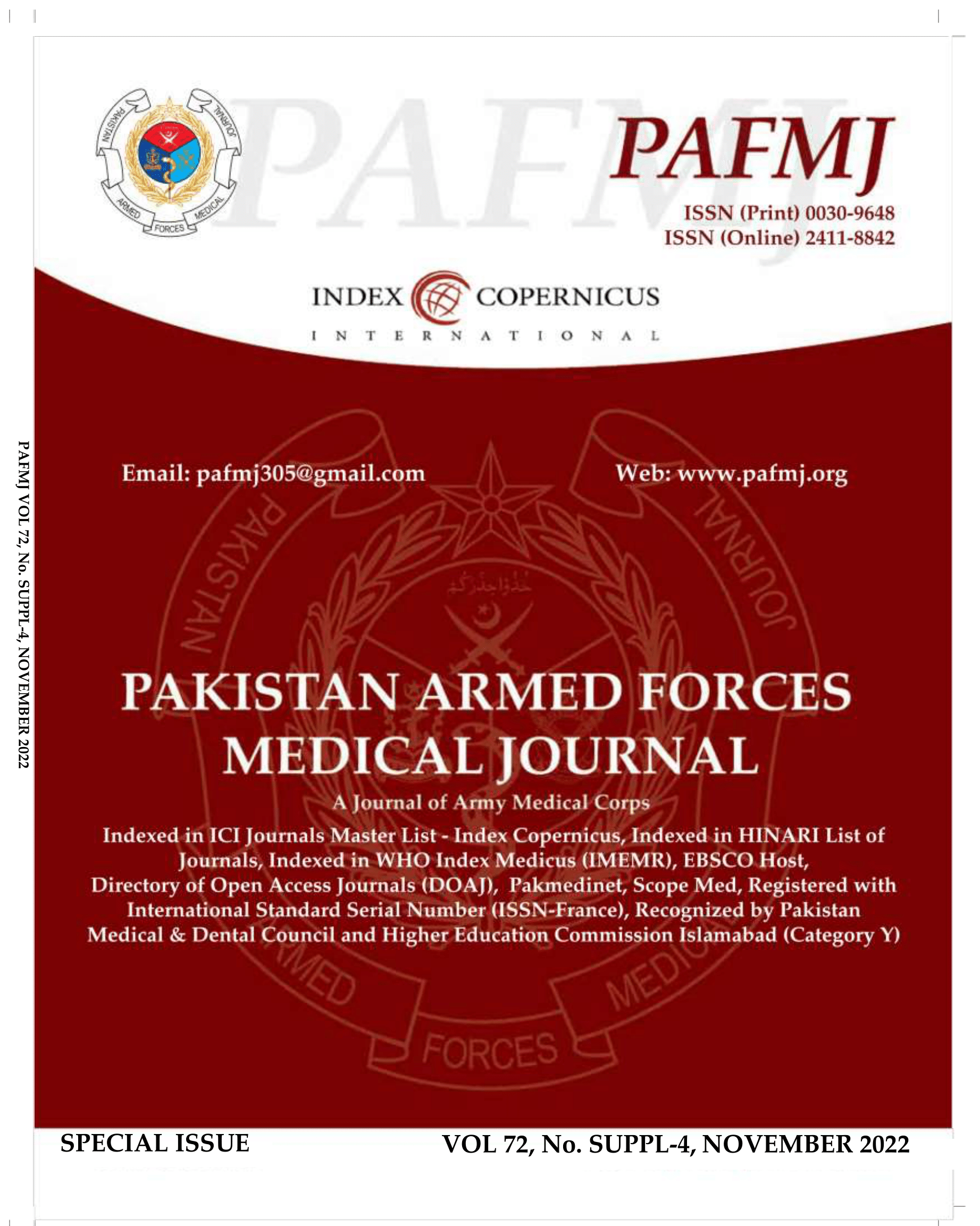 Downloads
How to Cite
Misbah, S., Mashhadi, S. F., Zuberi, F. A., Ali, E., Fatima, S., Haider, K., … Riaz, M. U. (2022). Is Future of Medicine Safe in the Hands of Young Medical Practitioners? Perceptions of Medical Students Regarding Academic Misconduct. Pakistan Armed Forces Medical Journal, 72(SUPPL-4), S719–24. https://doi.org/10.51253/pafmj.v72iSUPPL-4.9645
Section
Original Articles