SUBFERTILITY: THE TRAGEDY OF MILITARY LIFE STYLE
Subfertility and Military Life Style
Keywords:
Infertility, Military deployments, Military life style, Military sociology, Subfertility
Abstract
Objective: To determine the frequency of subfertility in military couples owing to military deployments and consequent physical separation of couples.
Study Design: Cross-sectional descriptive study.
Place and Duration of Study: This study was conducted in the department of Obstetrics and Gynecology at CMH Lahore from Jan 2012 to Jun 2012.
Patients and Methods: Total 232 couples being investigated for subfertility were interviewed for the period of living together at a stretch since their marriage. The couples with established male factor infertility, secondary subfertility, and abdomino-pelvic surgery in female partners were excluded to rule out known pathological conditions as an underlying cause. Data was analyzed using MS excel in the form of frequencies, percentages and presented in the form of tables and figures.
Results: In our study 232 couples had subfertility. Out of these 96% of the couples could not spend their first year of marital life together due to non-availability of married accommodation. Nearly 50% of the patients looked for other forms of help including household tips, medicines and spiritual help before seeking medical treatment. In 69% of the couples burden of blame was put on the female partner by the in-laws. The tragedy of subfertility was further compounded by the fact that psychological symptoms were admitted by more than 70% females, 44% confessed being a victim of domestic violence, and 54% husbands refused to have their semen analysis done on first request by clinicians, although after counselling only 13% of the husbands still could not make their semen analysis available either due to military deployments or personal reasons.
Conclusion: Incidence of subfertility in military couples is alarmingly high and can be largely attributed to military deployments and lifestyle.
Downloads
Download data is not yet available.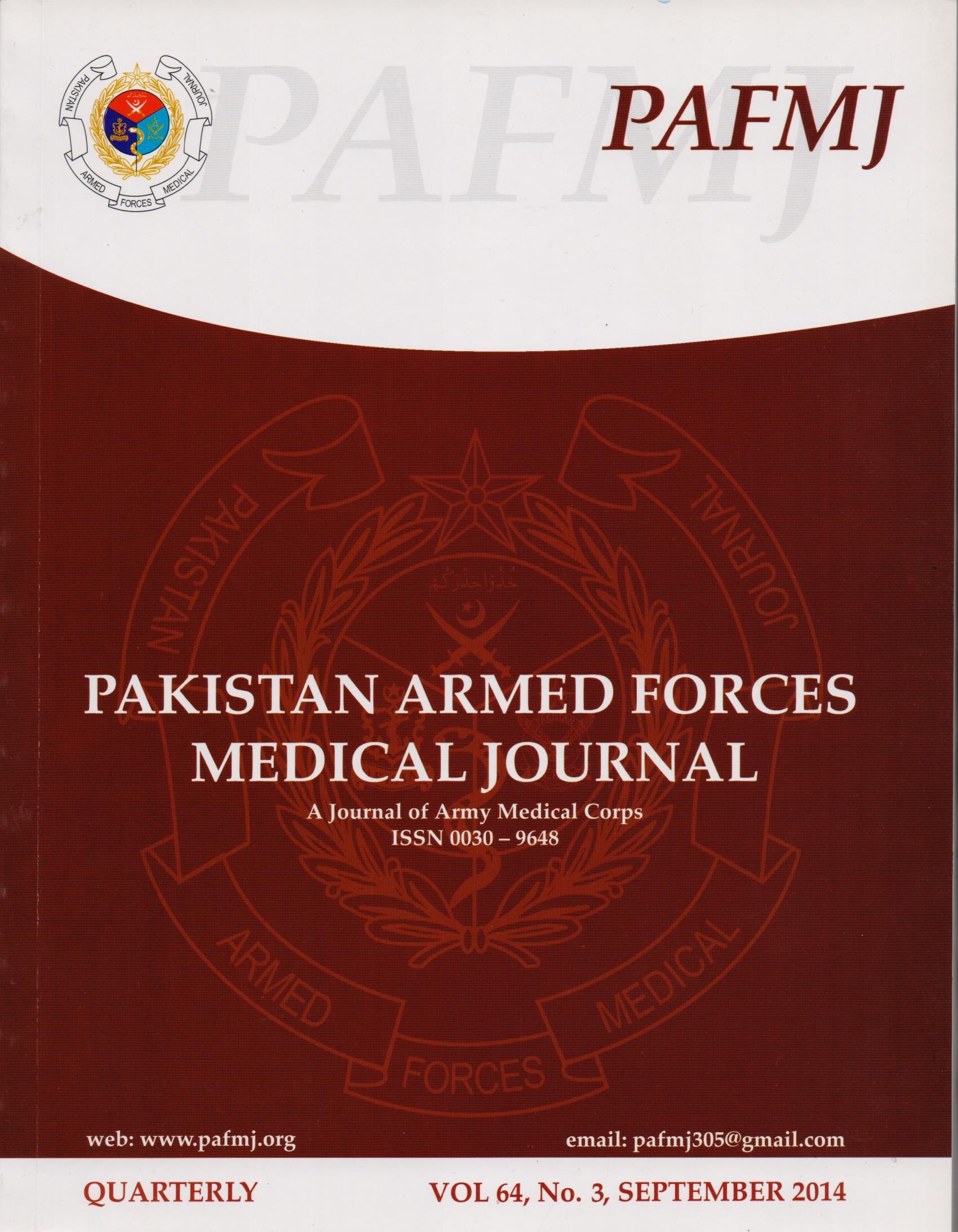 Downloads
How to Cite
Nawaz, Q., Bashir, K., Akhtar, S., & Mushtaq, Q.- ul-A. (2014). SUBFERTILITY: THE TRAGEDY OF MILITARY LIFE STYLE: Subfertility and Military Life Style. Pakistan Armed Forces Medical Journal, 64(3), 418–21. Retrieved from https://pafmj.org/PAFMJ/article/view/933
Section
Original Articles