SUBCUTANEOUS VERSUS SUBCUTANEOUS AND INTRAPERITONEAL LOCAL ANAESTHETIC IN THE MANAGEMENT OF POST APPENDICECTOMY PAIN
Management of Post Appendicectomy Pain
Keywords:
Appendicectomy, Bupivacaine,, Post operative pain
Abstract
Objective: To compare the efficacy of subcutaneous only and combined subcutaneous and peritoneal infiltration of 0.5% bupivacaine during appendicectomy for the management of early post operative pain.
Study Design: Randomized controlled study.
Place and Duration of Study: Department of Surgery, CMH Kohat from 13th December 2007 to 20th December 2008.
Patients and Methods: Sixty patients of acute appendicitis, divided into two groups of 30 each, were included in the study. Group A was given 0.5% bupivacaine subcutaneously, whereas group B was given the anaesthetic subcutaneously as well as intraperitoneally during appendectomy.
Results: In group A, 24 (80%) were VAS (visual analogue scoring) 3 (uncomfortable) and 6 (20%) were VAS 2 (mild pain) whereas in study group B, 11 (36.6%) were VAS 3, 19 (63.3%) were VAS 2 and 19 (63.3%) were VAS 2 during 1st 12 hrs postoperatively (p=0.001). In 12-24 hrs post operatively, 15 (50%) patients were VAS 3 in group A and same number was VAS 2 and in group B, only 3 (10%) were in VAS 3 and 27 (90%) were VAS 2 (p=0.001).
Conclusion: A combination of subcutaneous and peritoneal infiltration with bupivacaine is superior in relieving post appendectomy pain so patients require less dosage of analgesics in early post operative period along with early mobilization.
Downloads
Download data is not yet available.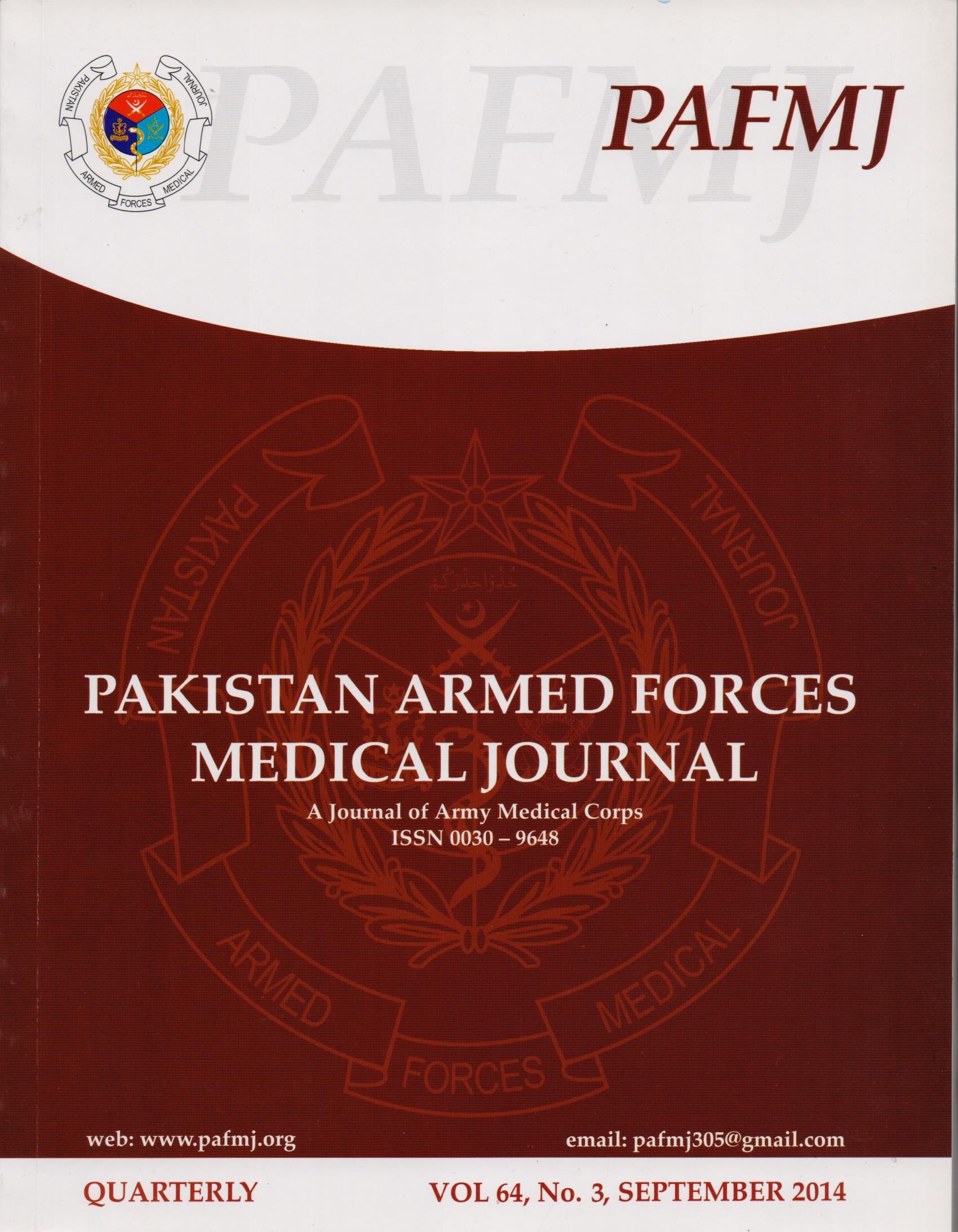 Downloads
How to Cite
Qureshi, K. Z., Gondal, Z. I., & Raza, A. (2014). SUBCUTANEOUS VERSUS SUBCUTANEOUS AND INTRAPERITONEAL LOCAL ANAESTHETIC IN THE MANAGEMENT OF POST APPENDICECTOMY PAIN: Management of Post Appendicectomy Pain. Pakistan Armed Forces Medical Journal, 64(3), 399–402. Retrieved from https://pafmj.org/PAFMJ/article/view/908
Section
Original Articles