STUDENTS' PERCEPTION OF DIRECT OBSERVATION OF PROCEDURAL SKILLS AS WORKPLACE BASED ASSESSMENT TOOL IN GENERAL SURGERY
Direct Observation of Procedural Skills As Assessment Tool
Shahzad Hussain Waqar

Pakistan Institute of Medical Sciences (PIMS), Shaheed Zulfiqar Ali Bhutto University, Islamabad Pakistan
Keywords:
Direct observation of procedural skills, Feedback, Perceptions, Workplace based assessments
Abstract
Objective: To explore the perceptions about direct observation of procedural skills (DOPS) as workplace based assessment (WBA) tool among postgraduate students in general surgery.
Study Design: Sequential mixed method study.
Place and Duration of Study: The study was conducted in department of general surgery, Shaheed Zulfiqar Ali Bhutto Medical University, Pakistan Institute of Medical Sciences (SZABMU, PIMS), Islamabad from April 2015 to June 2015.
Material and Methods: An 18-item questionnaire was used as quantitative data collection tool that gave the numerical description of the trends, attitudes or opinions of the participants. Survey was followed by focus group discussion that was used as a tool of qualitative methods to enquire perceptions and explore the attitudes.
Results: All forty eight postgraduate students in general surgery were approached and questionnaire response rate was 100% (48/48). Fifty four percent of trainees had awareness about DOPS. Assessments were not appropriately planned and conducted. Total time for assessment and feedback is ≤30 minutes in majority of cases. Majority of trainees agreed that DOPS was beneficial and helped in improving their surgical skills. Major concerns were time constraints and lack of DOPS training. Feedback with advice on further improvement was not always given.
Conclusion: DOPS is useful assessment tool in general surgery but training is essential in its planning and implementation. Research is needed to address current negative perceptions.
Downloads
Download data is not yet available.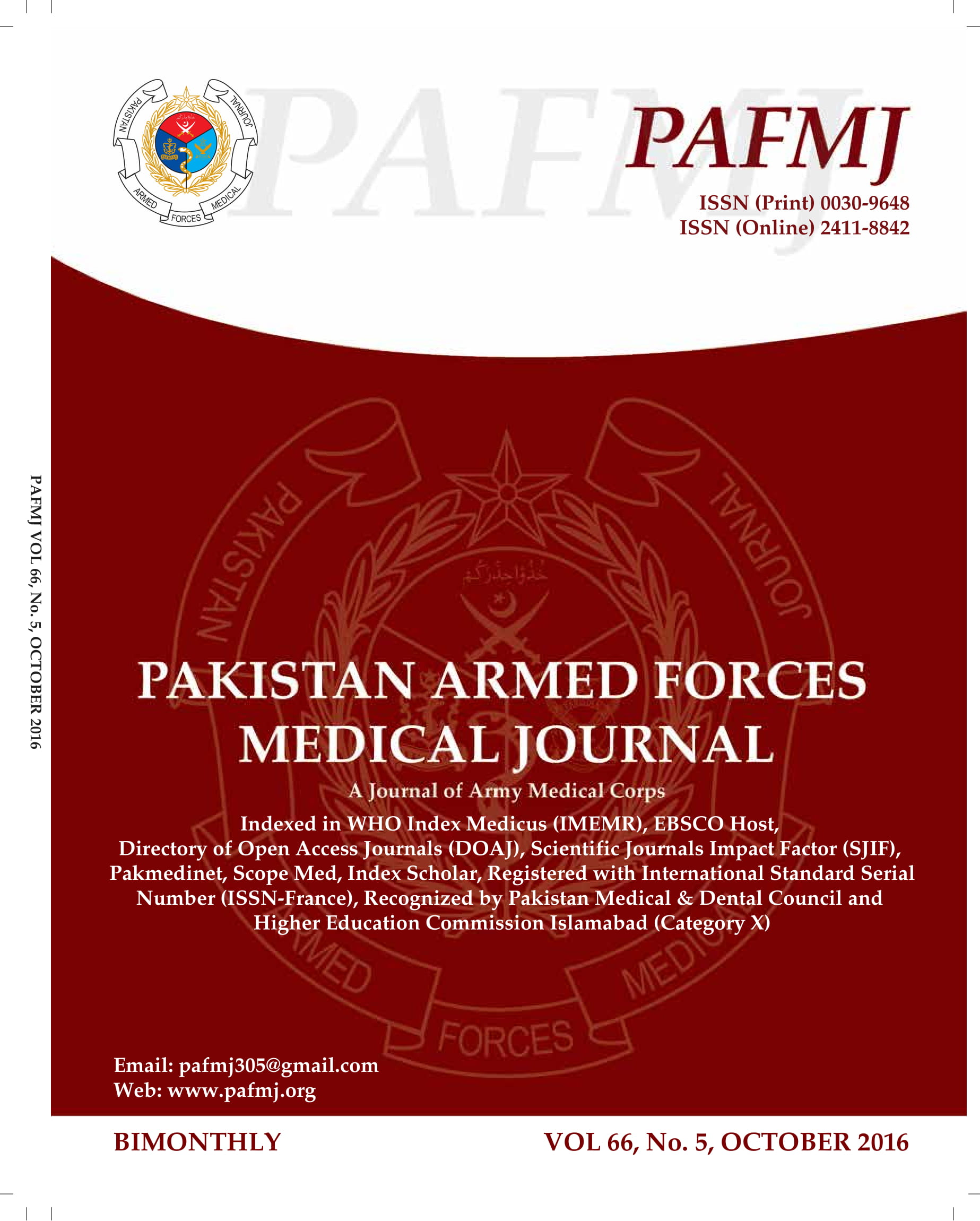 How to Cite
Waqar, S. (2016). STUDENTS' PERCEPTION OF DIRECT OBSERVATION OF PROCEDURAL SKILLS AS WORKPLACE BASED ASSESSMENT TOOL IN GENERAL SURGERY. Pakistan Armed Forces Medical Journal, 66(5), 731-37. Retrieved from https://pafmj.org/index.php/PAFMJ/article/view/841
Section
Original Articles