Effect of Date Fruit Consumption in Later Pregnancy on Length of Gestation, Labour and Delivery of Nulliparous Women
Keywords:
Cesarean section, Obstetric delivery, Obstetric labor
Abstract
Objective: To assess the effect of date fruit consumption in late pregnancy on the onset and progress of labour, the need for induction and augmentation, and delivery outcomes.
Study Design: Randomized controlled trial (NCT05105893).
Place and Duration of Study: Pak Emirates Military Hospital, Rawalpindi Pakistan, from Jan to Jun 2021.
Methodology: One hundred and forty women were randomized into equal-strength Experimental and Control Groups (70 in each Group). The Experimental-Group included those pregnant females who were advised to consume seven dates per day from 35 weeks onwards till the spontaneous onset of labour. In contrast, the Control-Group comprised primigravidae who did not consume dates in later pregnancy.
Results: Spontaneous onset of labour was reported in 59(84.2%) pregnant women of the Experimental-Group compared to 43(61.4%) of Control-Group. 55(78.5%) pregnant women who consumed date fruit had a spontaneous vaginal delivery,4(5.7%) required instrumental delivery, and 11(15%) ended up having a caesarean section, whereas 43 out of 70(61.4%) women of the Control-Group had a spontaneous vaginal delivery, 6(8.5%) had an instrumental vaginal delivery, and 21(30%) underwent a cesarean section.
Conclusion: The patients who had consumed date fruit in later pregnancy had an improved Bishop score at the onset of labour, a shorter duration of labour, a lesser need for induction and augmentation of labour and more spontaneous vaginal deliveries.
Downloads
Download data is not yet available.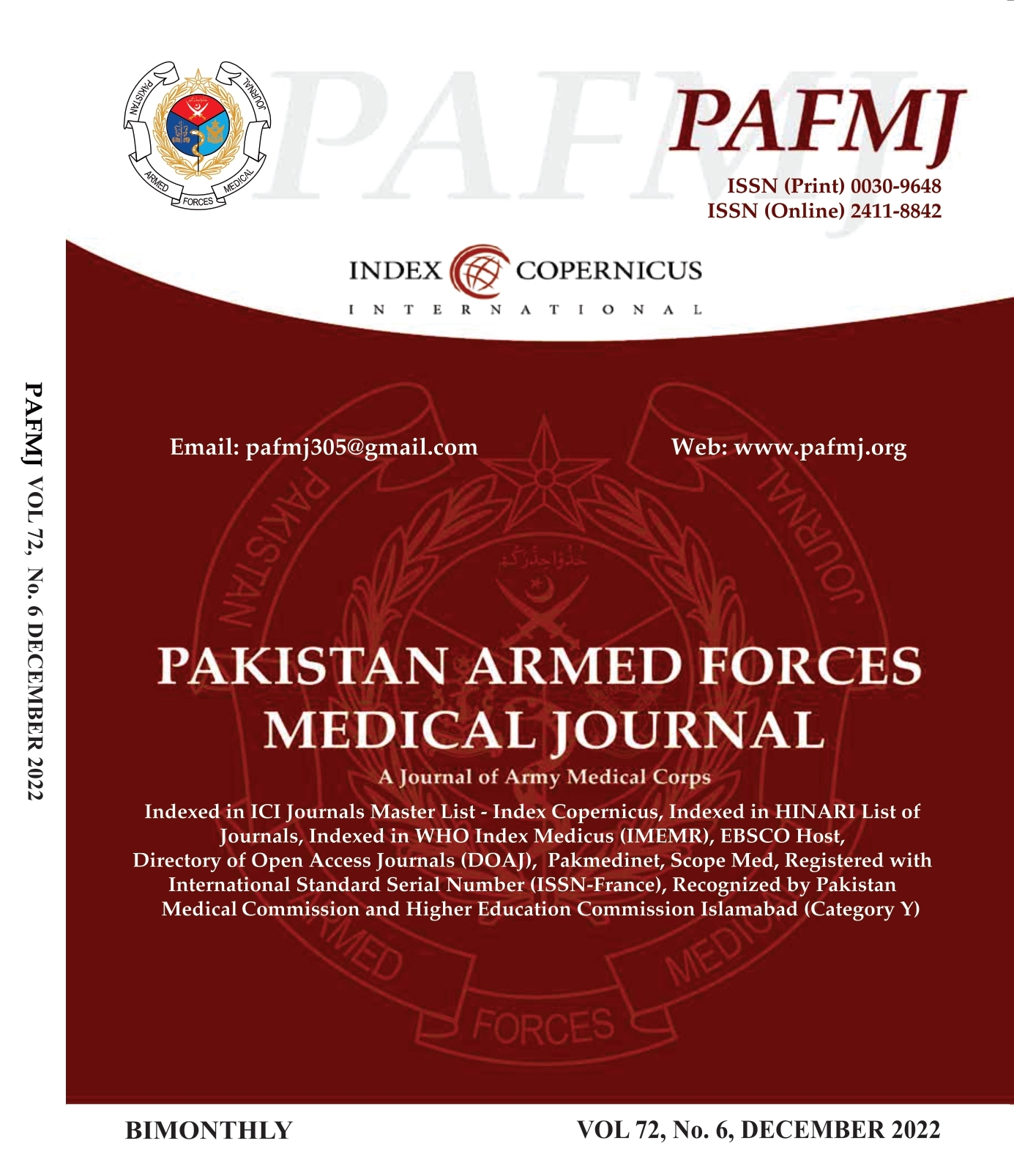 Downloads
How to Cite
Hiba, N., Nisar, S., Mirza, Z. A., & Nisar, S. (2023). Effect of Date Fruit Consumption in Later Pregnancy on Length of Gestation, Labour and Delivery of Nulliparous Women. Pakistan Armed Forces Medical Journal, 72(6), 2082–86. https://doi.org/10.51253/pafmj.v72i6.8122
Section
Original Articles