Burkholderia Cepacia: An Emerging Superbug in Intensive Care Unit Settings of Tertiary Care Hospitals in Pakistan
Rafia Irfan

Armed Forces Institute of Pathology/National University of Medical Sciences (NUMS) Rawalpindi Pakistan

Amna Amer

Armed Forces Institute of Pathology/National University of Medical Sciences (NUMS) Rawalpindi Pakistan

Irfan Ali Mirza

Armed Forces Institute of Pathology/National University of Medical Sciences (NUMS) Rawalpindi Pakistan

Wajid Hussain

Armed Forces Institute of Pathology/National University of Medical Sciences (NUMS) Rawalpindi Pakistan

Mariam Sarwar

Armed Forces Institute of Pathology/National University of Medical Sciences (NUMS) Rawalpindi Pakistan

Mahtab Akhtar

Armed Forces Institute of Pathology/National University of Medical Sciences (NUMS) Rawalpindi Pakistan
Keywords:
Antimicrobial susceptibility, Bloodstream infections, Burkholderia cepacia complex (BCC), Minocycline, Multidrug resistance
Abstract
Objective: To determine the frequency, risk factors, and antibiotic susceptibility pattern of Burkholderia cepacia isolates from clinical specimens in a Pakistani tertiary care hospital.
Study Design: Cross-sectional Study
Place and Duration of Study: Department of Microbiology, Armed Forces Institute of Pathology, Rawalpindi Pakistan, from Jul 2017 to Jun 2021.
Methodology: The Burkholderia cepacia strains were isolated from clinical samples by routine microbiological methods. In our laboratory, the identification and antimicrobial susceptibility testing of the isolate were made by API 20NE and VITEK-2 Automated Microbiology Analyzer.
Results: Four hundred and nineteen (419) str5-ains of Burkholderia cepacia were isolated during the study period. Among them,277(66.1%) and 57(13.6%) isolates were from blood cultures and lower respiratory tracts, respectively. The antibiotic-resistant rates of the isolates of Minocycline, Cotrimoxazole, Levofloxacin, Meropenem, and Ceftazidime were 13(3.1%), 26(6.2%), 49(11.6%),74(17.6%) and 118(28.16%) respectively.
Conclusion: We observed a gradual increase in the frequency of isolation. A surge in antimicrobial resistance was also seen during the study period underscoring the need for rigorous implementation of antimicrobial stewardship programs and infection control practices.
Downloads
Download data is not yet available.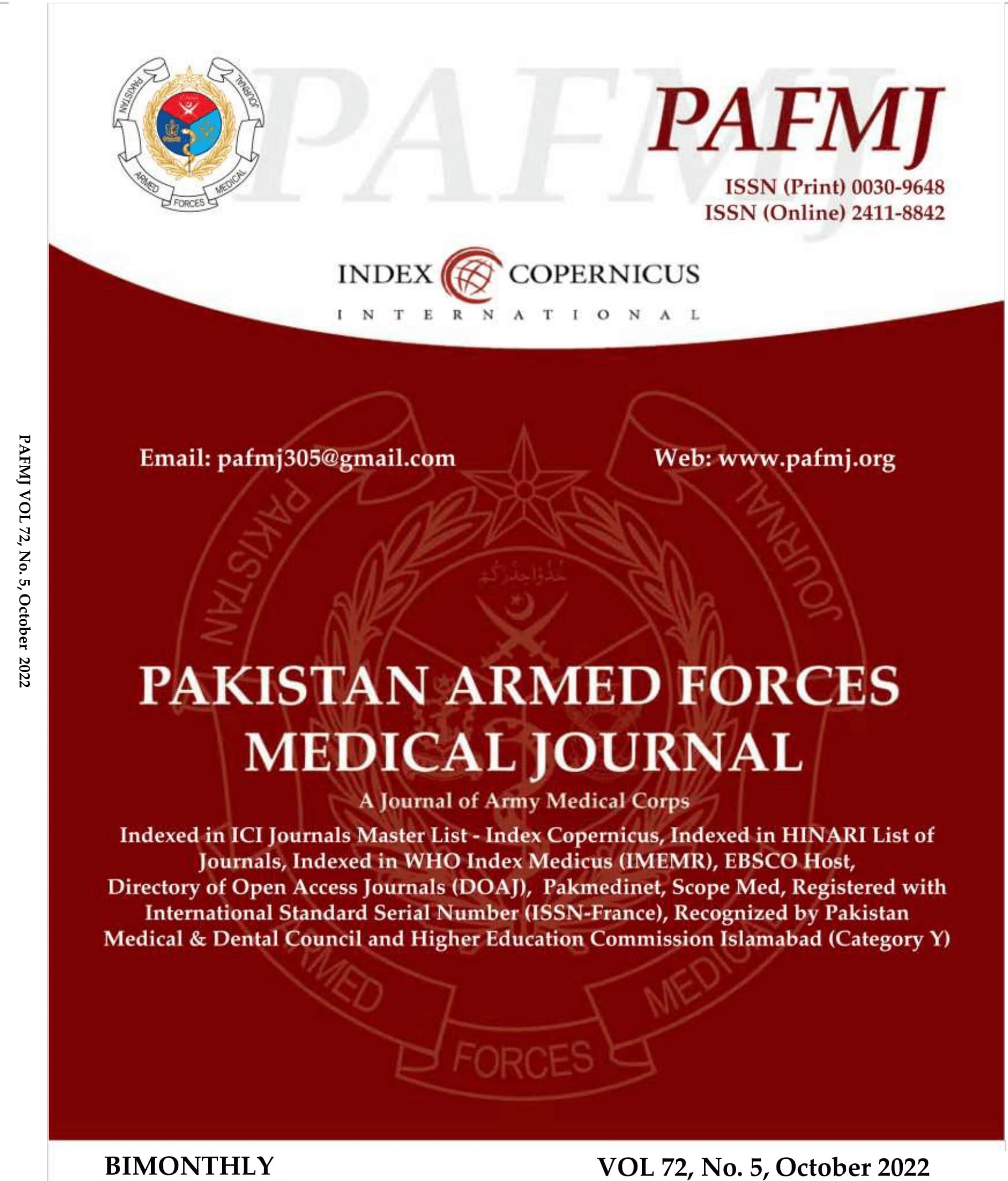 How to Cite
Irfan, R., Amer, A., Mirza, I., Hussain, W., Sarwar, M., & Akhtar, M. (2022). Burkholderia Cepacia: An Emerging Superbug in Intensive Care Unit Settings of Tertiary Care Hospitals in Pakistan. Pakistan Armed Forces Medical Journal, 72(5), 1826-30. https://doi.org/10.51253/pafmj.v72i5.7635
Section
Original Articles