Diagnostic Accuracy of PET/CT in Detecting Aggressiveness of Lymphoma Based on Sub Uptake
Keywords:
Bone marrow biopsy, 18-FDG PET/CT SUV, Lymphomas
Abstract
Objective: To determine the diagnostic accuracy of PET/CT in detecting aggressiveness of lymphoma based on sub-uptake keeping bone marrow biopsy as the gold standard.
Study Design: Prospective longitudinal study.
Place and Duration of Study: Armed Forces Institute of Radiology and Imaging, Rawalpindi Pakistan, from Sep 2020 to Mar 2021.
Methodology: One hundred thirty-eight patients of either gender, aged 20 to 80 years who were diagnosed with lymphoma (either Hodgkin's or non-Hodgkin's lymphoma) on initial PET/CT scan were enrolled in the study. All patients underwent PET/CT, and 18-FDG SUV was calculated. After obtaining values, all participants underwent bone marrow biopsy to determine the aggressiveness of lymphoma and findings were subjected to statistical analysis.
Results: The mean age of the patients was 54.92±16.86, and the mean SUV value was 17.04±8.03. There were 77(55.8%) males and 61(44.2%) females. Hodgkin's lymphoma was present in 28 (20.3%) patients and non-Hodgkin's lymphoma in 110(79.7%). The sensitivity, specificity, PPV, NPV and diagnostic accuracy of 18 FDG PET/CT SUV were 92%, 92.2%, 93.2%, 90.9% and 92.1%, respectively.
Conclusion: 18-FDG PET/CT SUV has high diagnostic accuracy and can detect aggressive lymphomas and further specify the areas for biopsy.
Downloads
Download data is not yet available.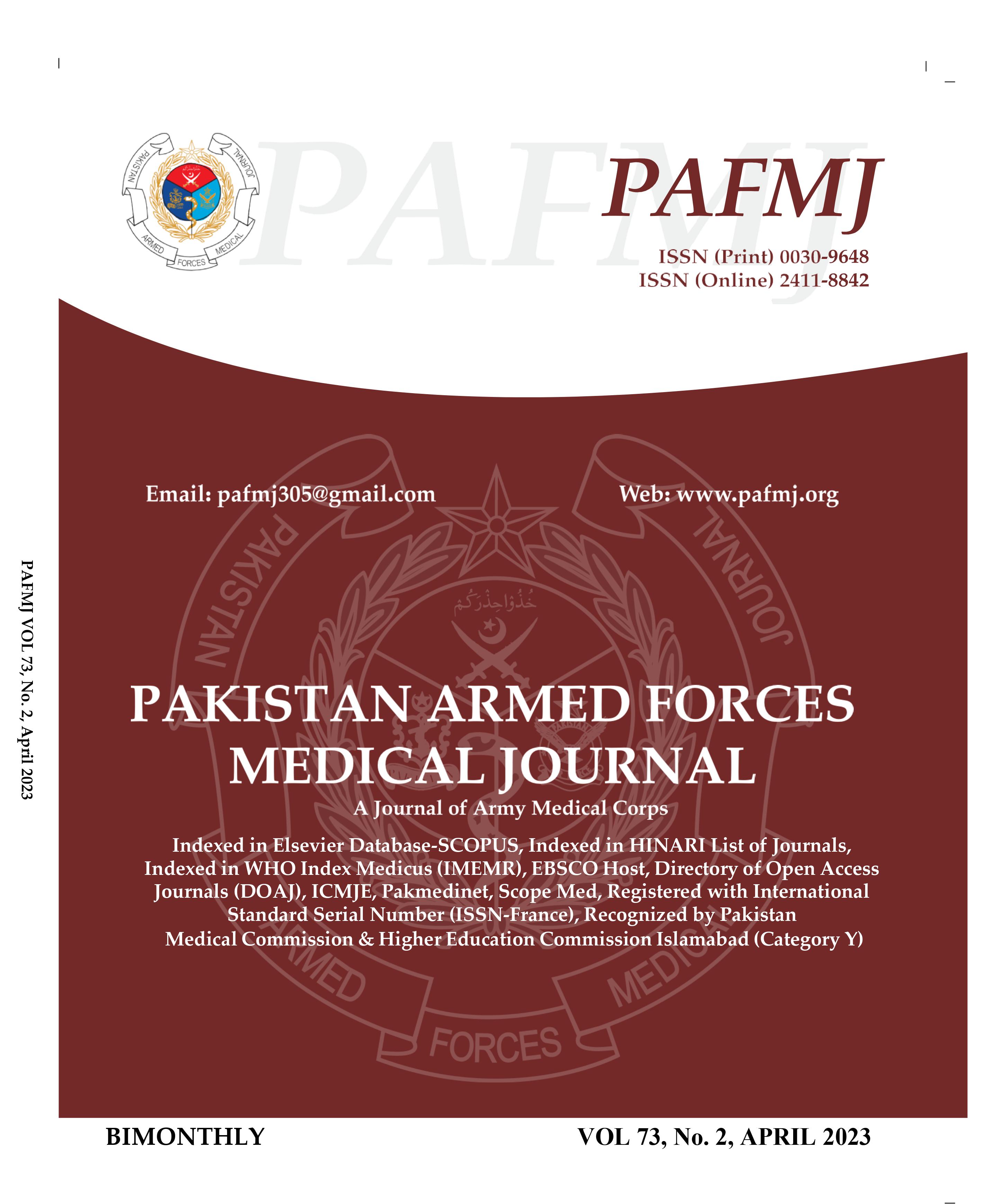 Downloads
How to Cite
waqar, S., Siddiqui, T. S., Sadiq, H., Sarfraz, M. H., Sarfraz, K., & Mannan, M. (2023). Diagnostic Accuracy of PET/CT in Detecting Aggressiveness of Lymphoma Based on Sub Uptake. Pakistan Armed Forces Medical Journal, 73(2), 494–97. https://doi.org/10.51253/pafmj.v73i2.7593
Section
Original Articles