Modified Graham's Patch Repair Versus Graham's Patch Repair for Treatment of Perforated Peptic Ulcer in Terms of Postoperative Morbidity / Mortality
Keywords:
Graham's Omentopexy, Modified Graham's Omentopexy, Omental patch, Peptic Ulcer disease, Peptic perforation
Abstract
Objective: To compare the surgical procedures; graham's patch repair and modified graham's patch repair for the treatment of perforated peptic ulcer in terms of their post-operative morbidity and mortality.
Study Design: Comparative cross-sectional study.
Place and duration of study: Combined Military Hospital Rawalpindi, from May 2020 to Apr 2021.
Methodology: We conducted the study on 60 subjects divided into groups of two, (Group A and Group B) selected via convenience sampling. Group A underwent Graham's repair and Group B underwent modified Graham's repair. The morbidity and mortality of both the groups was compared statistically with data analysis done using SPSS-23.
Results: The average operating time and hospital stay was 84.93 ± 7.06 minutes and 7.3 ± 1.63 days for group A and 96.9 ± 9.67 minutes and 7.56 ± 2.27 days for group B, respectively. For both groups, there was no significant association to any complications (p>0.05).
Conclusion: Graham's repair and modified Graham's repair are equally effective leaving the decision to the surgeon's preference. We however recommend using Graham's repair in unstable patients.
Downloads
Download data is not yet available.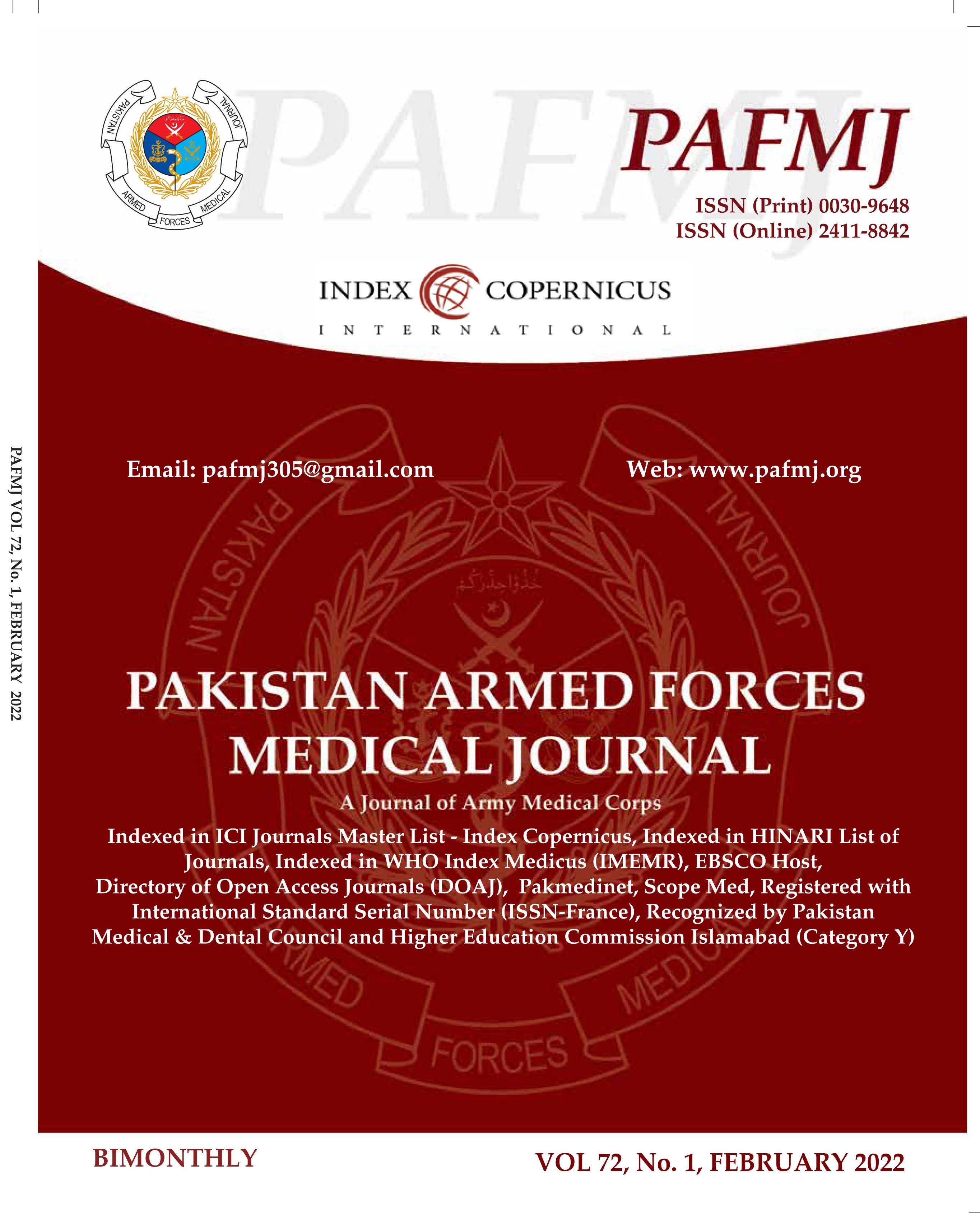 Downloads
How to Cite
Khan, F. K., Shah, M., Sheikh, I. A., Mahmood, K., & Hassan, N. (2022). Modified Graham's Patch Repair Versus Graham's Patch Repair for Treatment of Perforated Peptic Ulcer in Terms of Postoperative Morbidity / Mortality. Pakistan Armed Forces Medical Journal, 72(1), 323–26. https://doi.org/10.51253/pafmj.v72i1.7500
Section
Original Articles