FEEDBACK: DIFFERENT CONCEPTS AND PRACTICES IN A CULTURALLY DIFFERENT LEARNING ENVIRONMENT? STUDENTS' PERCEPTIONS
Culturally Different Learning Environment
Ahsan Malik

Foundation University Islamabad Pakistan

Faiza Kiran

Army Medical College/National University of Medical Sciences (NUMS) Rawalpindi Pakistan

Fareeha Farooq

Sir Syed College of Medical Sciences for Girls, Clifton, Karachi, Pakistan
Keywords:
Dental, Feedback, Pakistan, Qualitative, Research, Students, Undergraduate
Abstract
Objective: To assess students' perceptions of feedback, regarding its understanding, and practices in a traditional undergraduate dental curriculum in Pakistan, where feedback was not part of a formal curriculum as a structured entity.
Study Design: Qualitative-phenomenology.
Place and Duration of Study: Rawal Institute of Health Sciences, Islamabad from Dec 2017 to May 2018.
Methodology: Purposive sampling was done, and data was gathered using semi-structured, group interview of 16 BDS students. Data was organized using qualitative software package Atlas.ti 8.0 and analyzed using thematic framework analysis.
Results: Feedback, though, being practiced by faculty, was not identify as feedback by students. They did not appreciate it as an essential skillset for learning and performance. Though, conceptions of students regarding this phenomenon varied, five emergent themes displayed the essence of the phenomenon in this learning environment: 1) understanding 'feedback' through participants' response, 2) highly variant experiences of information exchange, 3) modes and forms of feedback, 4) factors affecting feedback and 5) methods achieving learning progression.
Conclusion: Our students were devoid of formally instituted feedback practices, so they were unable to identify it as 'feedback'. Wide range of contradictory and many negative experiences of participants indicated that formal training in feedback and its systematic use might improve students' experiences.
Keywords: , , , , ,  .
Downloads
Download data is not yet available.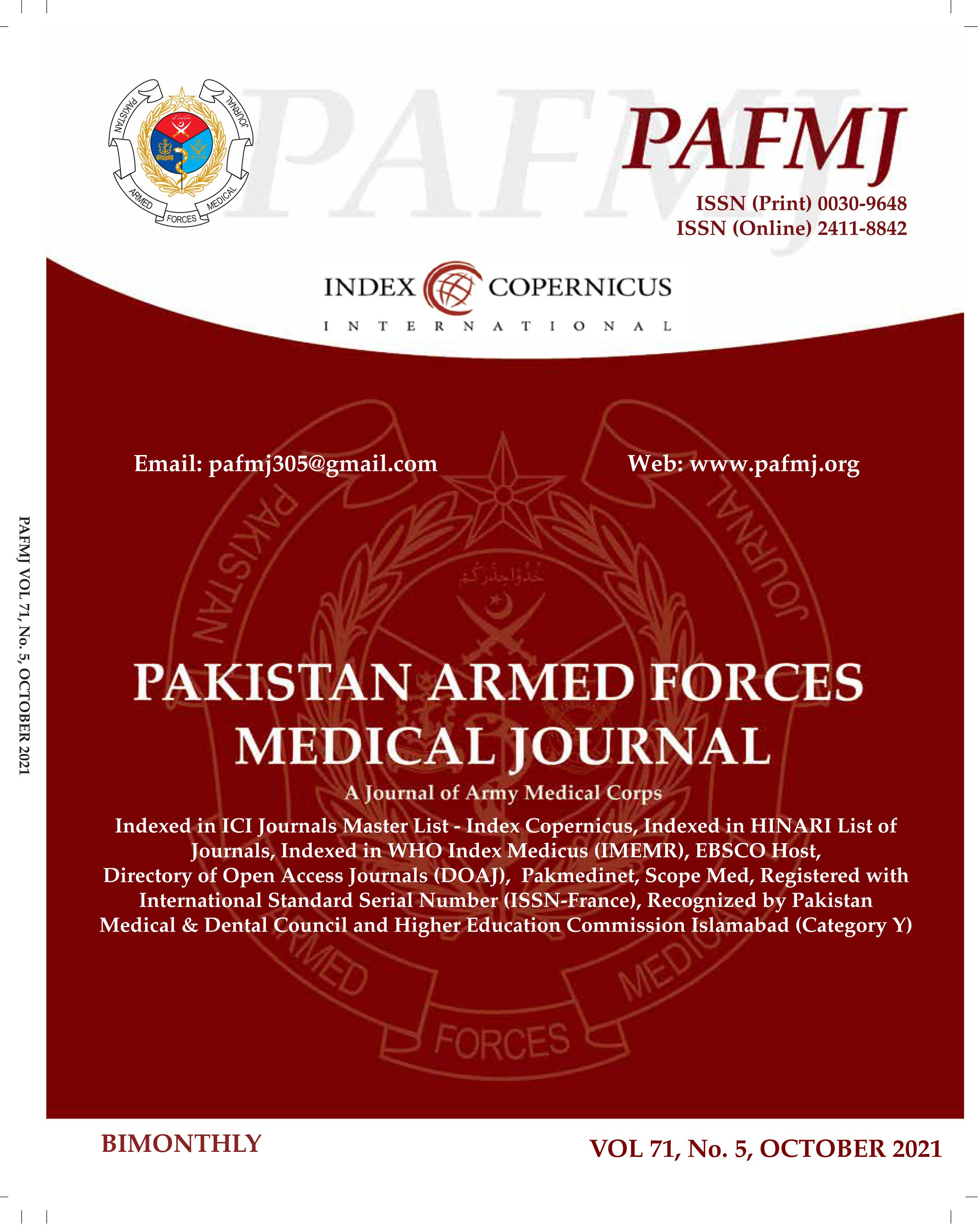 How to Cite
Malik, A., Kiran, F., & Farooq, F. (2021). FEEDBACK: DIFFERENT CONCEPTS AND PRACTICES IN A CULTURALLY DIFFERENT LEARNING ENVIRONMENT? STUDENTS' PERCEPTIONS. PAFMJ, 71(5), 1693-99. https://doi.org/10.51253/pafmj.v71i5.6645
Section
Original Articles