DEVELOPMENT AND PSYCHOMETRIC PROPERTIES OF PARENTAL EXPRESSED EMOTIONS SCALE
Shammem Akhtar

University of Gujrat, Gujrat Pakistan

Zaqia Bano

University of Gujrat, Gujrat Pakistan
Keywords:
Critical comments, Expressed emotions, Hostility, Emotional over involvement, Warmth, Positive remarks
Abstract
Objective: To construct a scale and psychometric properties for the assessment of Parental expressed emotions scale in Urdu language.
Study Design: Cross sectional study.
Place and Duration of Study: Department of Psychology, University of Gujrat, from Mar to Oct 2019.
Methodology: The initial item pool of 224 items was generated with the help of CFI (Camber well Family Interview description of parental expressed emotions scale, literature review and three focus groups with target population. Among the 124 expert evaluated items after pilot study 100 items were retained which included the five dimensions of parental expressed emotions scale including, Criticalcomments, Hostility, Emotional over
involvement, Warmth and Positive remarks. Furthermore, in the final administration of this scales data were collected from 380 parents (both mothers & fathers) from the educational institutions and community of Gujrat using self-reported questionnaire. The exploratory factor analysis (EFA), confirmatory factor analysis (CFA) and reliability analysis were implied for data scrutiny.
Results: The final administration of 100 items was handed over to 380 participants. The model fit showed a p-value of 0.000 that established the structure validity and significance of the items to its subscales. At the final stage among the 100 items 31 were reliable for further use.
Conclusion: A scale to measure parental expressed emotions in Urdu language is competently established with 31 questions andfive sub-scales.
Downloads
Download data is not yet available.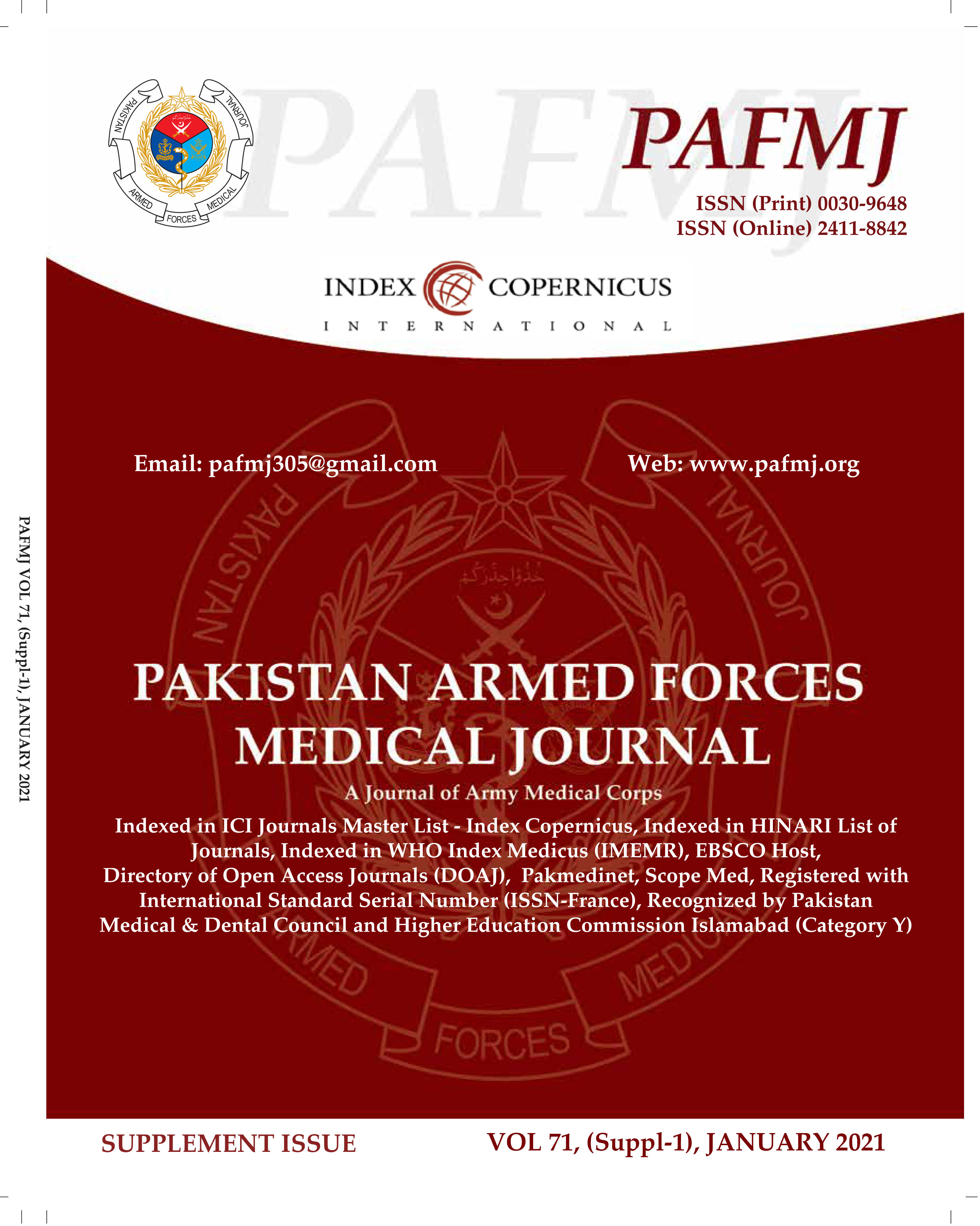 How to Cite
Akhtar, S., & Bano, Z. (2021). DEVELOPMENT AND PSYCHOMETRIC PROPERTIES OF PARENTAL EXPRESSED EMOTIONS SCALE. PAFMJ, 71(Suppl-1), S219-23. https://doi.org/10.51253/pafmj.v71iSuppl-1.6213
Section
Original Articles