Clinico-Immunological Profile of Systemic Lupus Erythematosus Patients in Pakistan and Their Correlation
Keywords:
Systemic lupus erythematosus (SLE), Skin Rash, Auto-antibodies
Abstract
Objective: To see the clinical and immunological profile of systemic lupus erythematosus (SLE) patients and their correlation with the central nervous system and renal involvement.
Study Design: Cross-sectional study.
Place and Duration of Study: Fauji Foundation Hospital Rawalpindi from Sep 2019 to Sep 2020.
Methodology: One hundred forty patients were selected according to SLE ACR (American College of Rheumatology) criteria. Detailed history and examination, including dermatological examination, were done, and blood samples were taken for baseline investigations and SLE-related autoimmune profile. Statistical analysis was done using SPSS 23 to determine the correlation between skin, central nervous system and renal involvement.
Results: In our study, among the lupus-specific lesions, photosensitivity was most frequent 119 (85%) finding followed by oral ulcers 114 (81.4%), alopecia 112 (80%) and malar rash 81 (57.9%). Among the immunological profile, antinuclear antibody (ANA) was the most frequent 116 (82.9%) finding, followed by anti-double stranded antibody 71 (51.7%). Hypocomplementemia and anti-Sm antibody was significantly associated with lupus nephritis (p-value <0.05). There was no correlation between skin and neuropsychiatric involvement and skin and nephritis.
Conclusion: This study depicts the clinical immune profile of SLE patients in Pakistan. In our patients, autoimmune profile and complement levels could predict renal involvement.
Downloads
Download data is not yet available.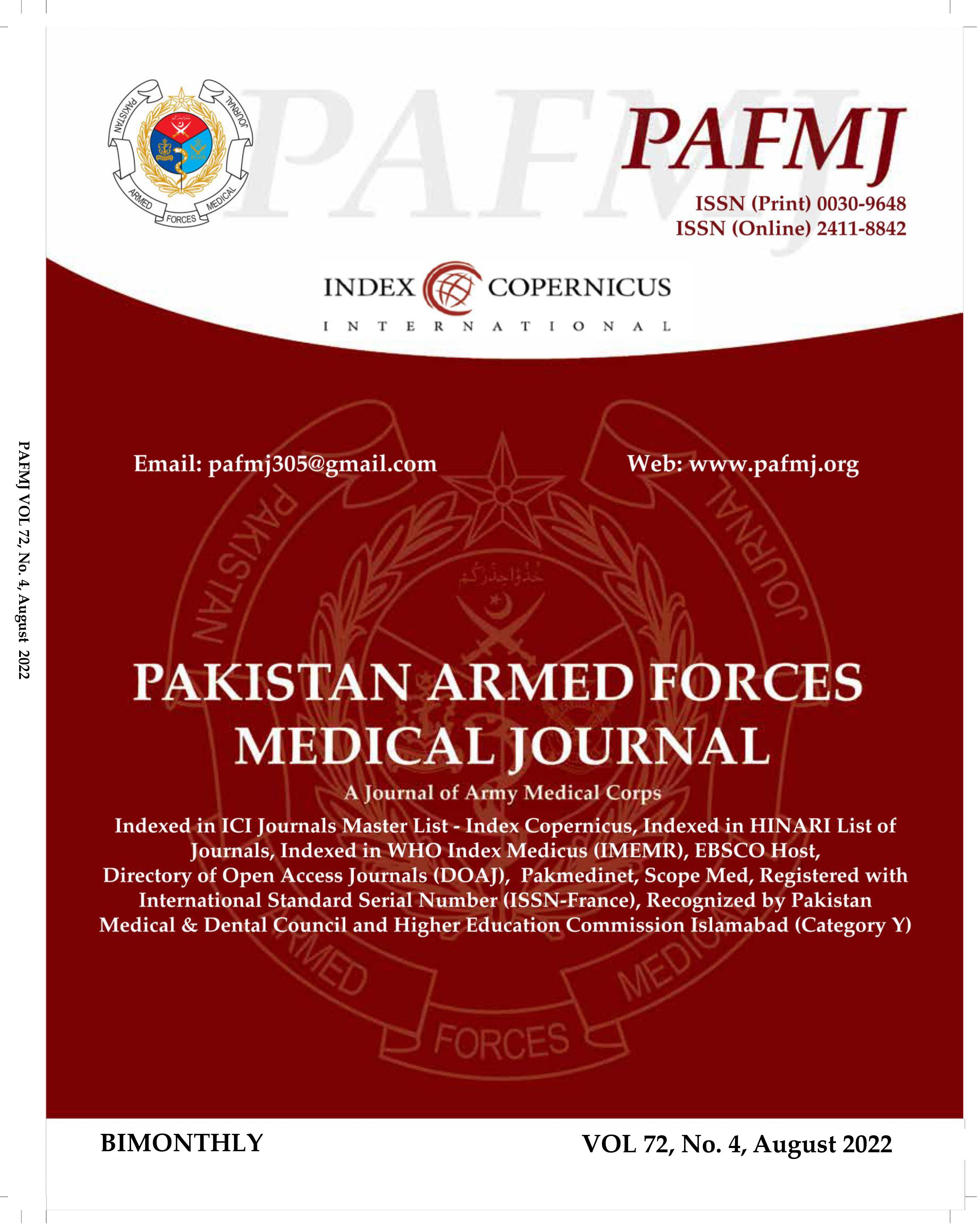 Downloads
How to Cite
Khan, Z. A., Mushthaq, S., Sameera, S., Salim, B., Ahmed, S. N., Zahid, P. M., & Gul, H. (2022). Clinico-Immunological Profile of Systemic Lupus Erythematosus Patients in Pakistan and Their Correlation. Pakistan Armed Forces Medical Journal, 72(4), 1181–85. https://doi.org/10.51253/pafmj.v72i4.6118
Section
Original Articles