MEDIASTINAL THYMIC CYST IN A 50-YEAR-OLD MALE
Keywords:
Thymic CYST, Mediastinal, Incidence
Abstract
Thymic CYSTs of the mediastinum are rare. It has been reported that their incidence is between 1 to 4.8%. They usually present as an asymptomatic mediastinal mass and are mostly found incidentally. This study reports a rare presentation of a mediastinal thymic CYST in a 50-year-old male, whose chronic right sided chest pain prompted him to visit a local hospital where his chest x-ray revealed a large mediastinal mass at the right cardiophrenic angle. His chest CT revealed a large multilocular hypodense cystic lesion that was resected completely by median sternotomy. On Histopathological examination, Hassals corpuscles confirmed the diagnosis of thymic CYST.
Downloads
Download data is not yet available.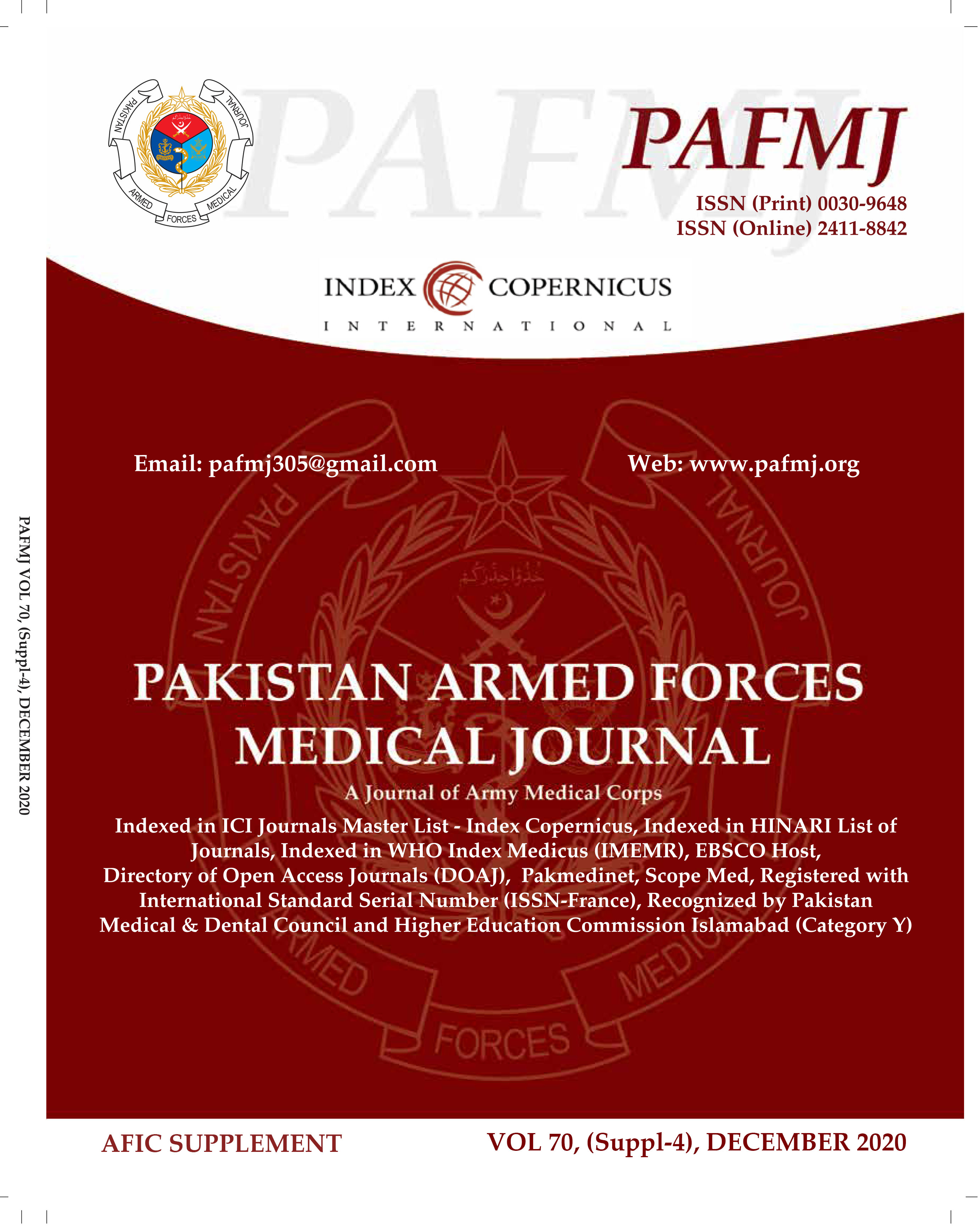 Downloads
How to Cite
Siddique, M., Mirza, W. J., Khan, N., Majeed, S., & Khan, I. (2021). MEDIASTINAL THYMIC CYST IN A 50-YEAR-OLD MALE. Pakistan Armed Forces Medical Journal, 70(Suppl-4), S909–11. https://doi.org/10.51253/pafmj.v70iSuppl-4.6010