MEDICAL STUDENTS' PERCEPTION OF SELF-CARE AND WHAT THEY DO FOR IT
Saira Fatima

Shaheed Mohtarma Benazir Bhutto Medical University Larkana Pakistan

Ambreen Usmani

Bahria University Medical & Dental College Karachi Pakistan

S H Waqar

Pakistan Institute of Medical Sciences Islamabad Pakistan
Keywords:
Burnout, Health promotion, Medical students, Self-care
Abstract
Objective: To assess the medical students' awareness regarding self-care and its significance. It was also intended to assess what methods/strategies they adopt for self-care and which one they expect to be part of their official curriculum.
Study Design: Qualitative (phenomenology) study.
Place and Duration of Study: The study was carried out at Shaheed Mohtarma Benazir Bhutto Medical University, Larkana from Jun 2018 to Jan 2019.
Methodology: Non-probability purposive sampling technique was used for participants' recruitment. By using semi-structured interview protocol, to the point of data saturation, 13 medical-students were interviewed. For data analysis, thematic analysis was carried out manually.
Results: We have found three superordinate themes, the first superordinate theme was about the nature of problems and issues that have been faced by medical students i.e. academic and hostel issues, the second super ordinate theme was coping strategies and it is related to managing ways that medical students used to deal with stresses, the third one was suggestions for official improvements which was related to recommendation for official personals to bring a change in curriculum in order to overcome stress in medical students.
Conclusion: The medical students used different strategies for self-care and gave recommendations for inclusion of different strategies in official course curriculum in reference to their self-care perception. So, it may be helpful in addressing issue of increasing burnout among medical students and help increasing resilience.
Downloads
Download data is not yet available.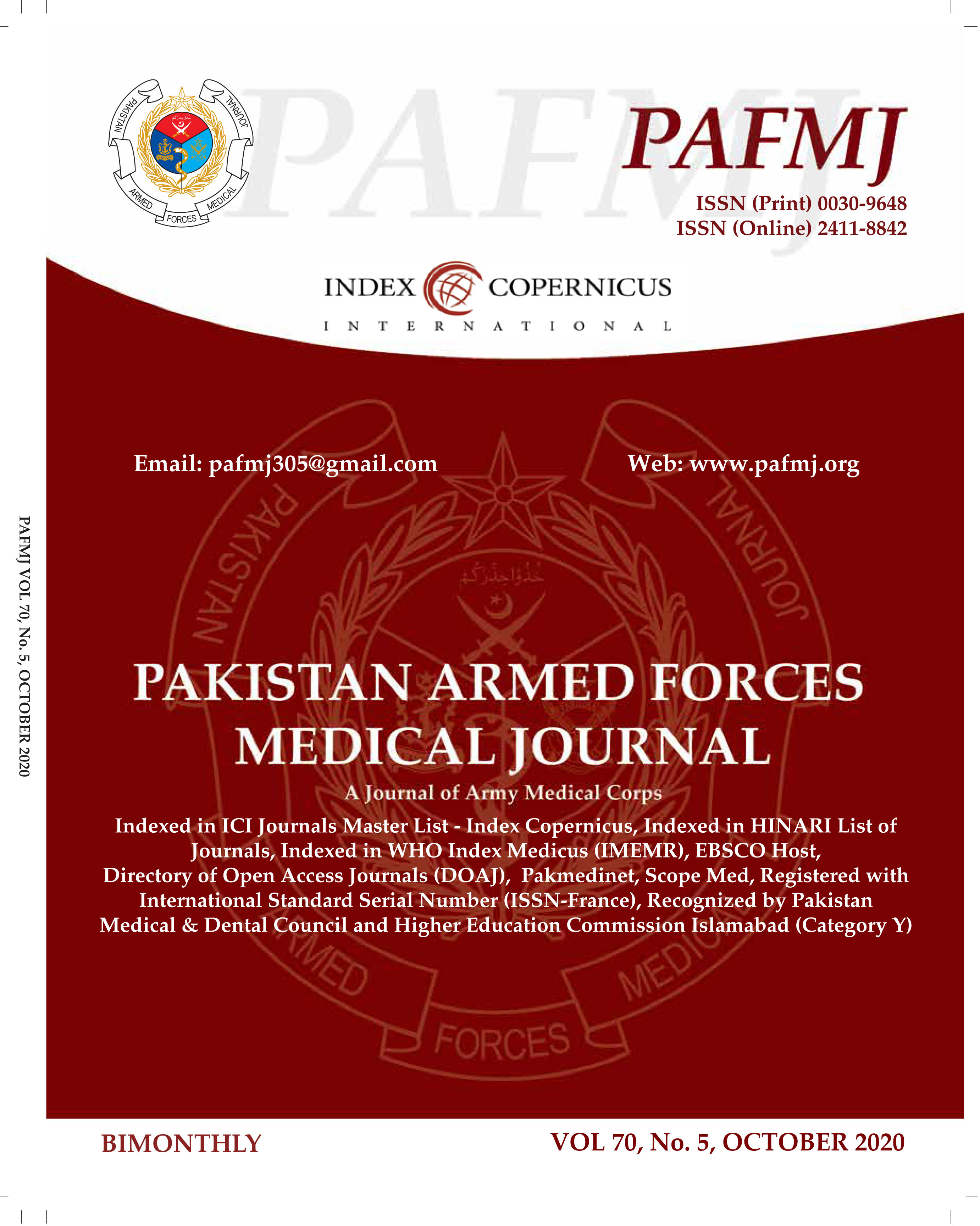 How to Cite
Fatima, S., Usmani, A., & Waqar, S. H. (2020). MEDICAL STUDENTS' PERCEPTION OF SELF-CARE AND WHAT THEY DO FOR IT. PAFMJ, 70(5), 1528-34. Retrieved from https://pafmj.org/index.php/PAFMJ/article/view/5599
Section
Original Articles