THE PERFORMANCE INDEX OF PRIVATE AND PUBLIC SECTOR HOSPITALS OF KARACHI, PAKISTAN
Keywords:
Doctor, Hospital, Manager, Performance index, Private, Public
Abstract
Objective: To compare the performance index of private and public sector hospitals of Karachi, Pakistan.
Study Design: Cross-sectional study.
Place and Duration of Study: In a tertiary care hospitals (one private and one public sector) of Karachi, from Nov 2016 to Nov 2017.
Methodology: A sample size of 153 were enrolled by purposive sampling technique. Performance index of both hospitals was compared by asking questions from the hospitals staff. Data were collected by the researcher using closed ended questionnaire.
Results: Out of 153, 78 (51%) cases were for private hospitals and 75 (49%) cases were for public hospitals. While evaluating the performance index by hospital work area/unit elements, "Enough staff to handle workload" was significantly higher for private hospitals with the p-value of <0.05. Performance index by Supervisor/Manager elements showed that "Whenever pressure builds up, the supervisor/manager wants us to work faster, even if it means taking shortcuts" was significantly higher for private hospitals with a p-value of <0.05. "Staff are afraid of asking questions when something seems does not right" is the lowest-rated elements on overall with an index score of 41.99 for overall and for public and private hospitals index score is 40.67 and 43.27 respectively. No statistically significant difference was observed on the rest of the elements.
Conclusion: The performance index was higher in private hospital as compared to the public sector hospital in the Karachi city.
Downloads
Download data is not yet available.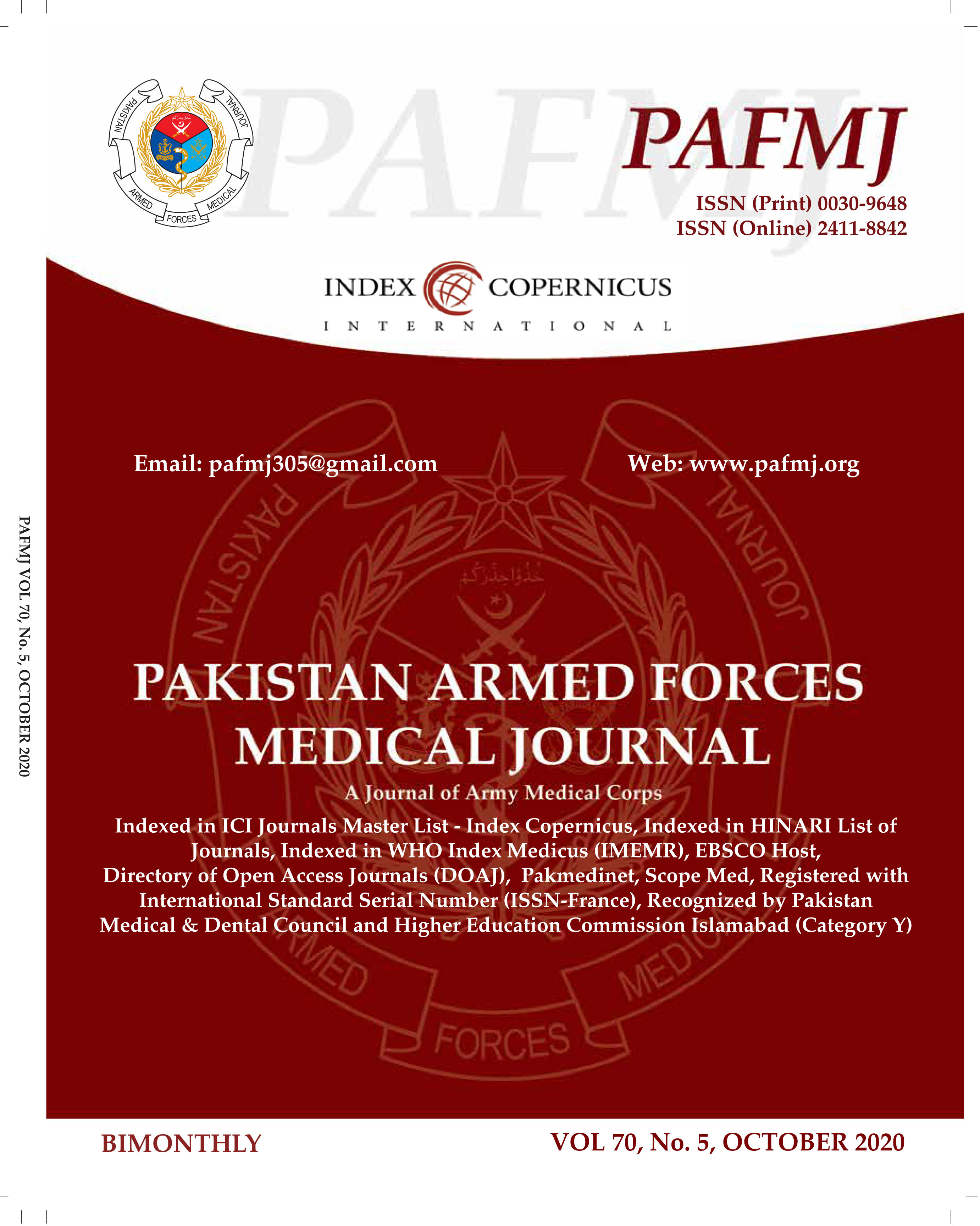 Downloads
How to Cite
Khan, N. U. S., Hafeez, A., Qamar, K., Tasawar, A., Hisammuddin, E., & Bukhari, A. A. S. (2020). THE PERFORMANCE INDEX OF PRIVATE AND PUBLIC SECTOR HOSPITALS OF KARACHI, PAKISTAN. Pakistan Armed Forces Medical Journal, 70(5), 1245–50. Retrieved from https://pafmj.org/PAFMJ/article/view/5540
Section
Original Articles