Impact of School-based Oral Health Education on Knowledge, Practice of School Children
Shazia Makhdoom

Khyber College of Dentistry, Peshawar Pakistan

Liaquat Ali Malik

Pakistan Institute of Prosthetic and Orthotics, Peshawar Pakistan

Samrina Mohammad

Khyber College of Dentistry, Peshawar Pakistan
Keywords:
Gingival score, Knowledge, Oral health education, Oral hygiene, Plaque score
Abstract
Objective: To evaluate the effect of verbal and audiovisual methods of dental health education on knowledge, practice of old school-going children.
Study Design: Prospective longitudinal study.
Place and Duration of Study: Islamia collegiate Middle School for Boys, Peshawar Pakistan, from Dec 2019 to Feb 2020.
Methodology: The study population consists of 272 middle school children aged 10-13 years. After collecting baseline data which consists of a questionnaire regarding knowledge and attitude about oral hygiene followed by recording plaque score,and gingival score, students were randomly allocated into three groups. Group-1 participants received verbal dental health education through charts and pamphlets about oral health, hygiene, and tooth brushing demonstrations. Group-2 received verbal and audio-video sessions about oral hygiene. Group-3(Control-Group) received no intervention. After the intervention,knowledge attitude and plaque score gingival score was assessed.
Results: A statistically significant positive change in dental knowledge and practice score was found in the AudiovisualGroup as compared to the Verbal-Group. Post-intervention mean plaque score of the participants was lowered more in the Audiovisual-Group than in the Verbal-Group. In addition, the post-intervention mean gingival score of the participants was lowered more in the audiovisual group than in the verbal group.
Conclusion: Short-term oral health education programs, including A-V aids, may be useful in improving oral hygiene and gingival health.
Downloads
Download data is not yet available.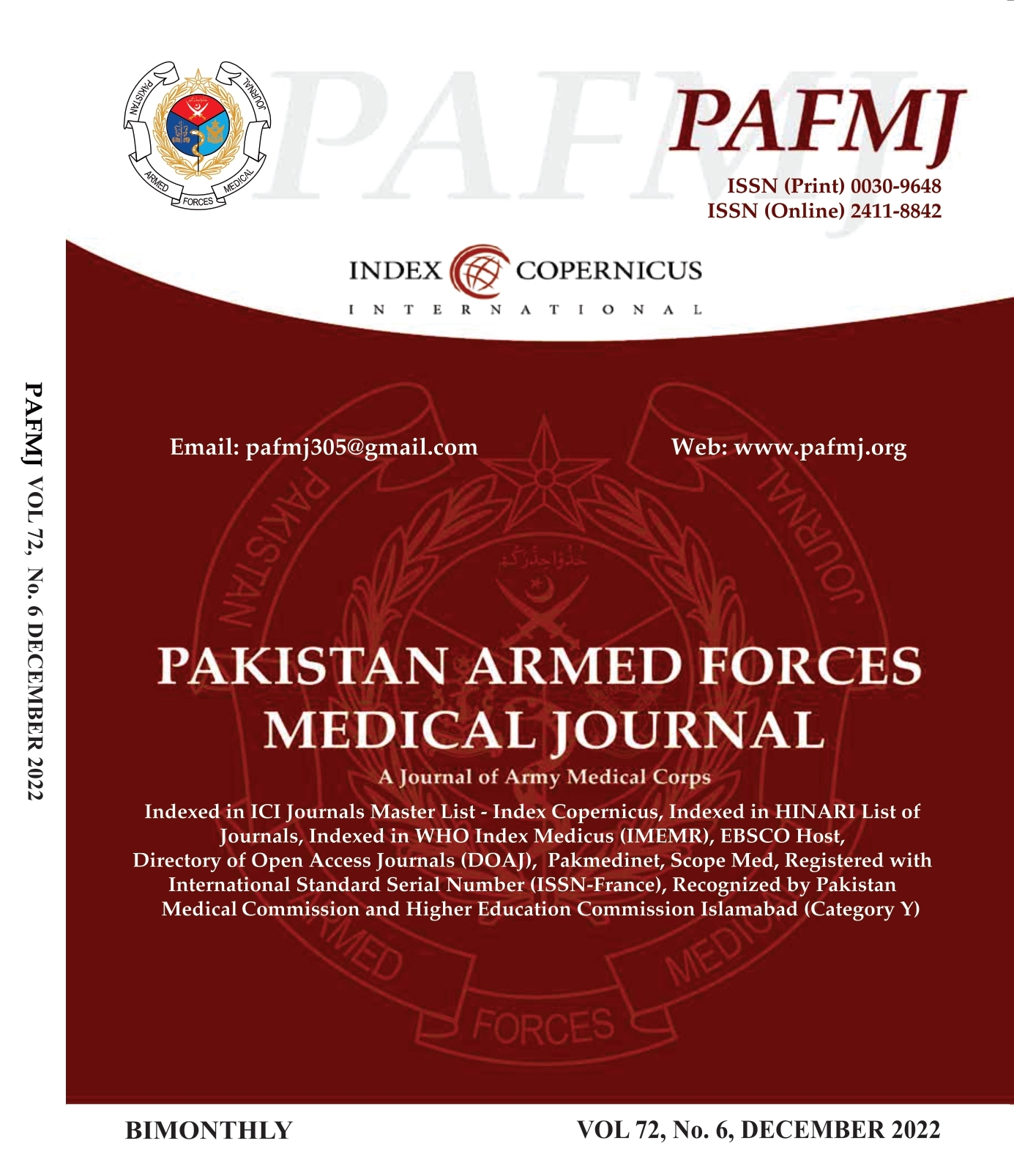 How to Cite
Makhdoom, S., Malik, L., & Mohammad, S. (2022). Impact of School-based Oral Health Education on Knowledge, Practice of School Children. Pakistan Armed Forces Medical Journal, 72(6), 2033-36. https://doi.org/10.51253/pafmj.v72i6.5343
Section
Original Articles