Effect of Role-Modeling (Modelling) Clinical Skills and Professional Behavior on the Learning of Medical Students as Measured through Pre and Post-test Assessment
Keywords:
Instructional strategies, Modelling, medical students, Pre-test, Post-test role-modelling
Abstract
Objectives: To examine the effect of role-modelling (modelling) clinical skills and professional behaviour on the learning of fourth-year medical students through pre and post-test.
Study Design: Quasi-experimental study.
Place and Duration of Study: Ophthalmology Department, Rawalpindi Medical University, Pakistan, from Jan to Feb 2019.
Methodology: Two Groups were formed, the Study and Control-Group, with 30 students from 4th-year MBBS. The Study- Group was exposed to role-modelling intervention accompanied by the verbal narration of steps after being given a pre-test and retested with a post-test after two weeks. The Control-Group was also given pre and post-tests with a verbal description of steps without modelling the drill. Each test was observed by three different observers.
Results: Total mean score given by observers in the Study- Group was 71.53±12.38 in the pre-test, which was statistically significantly improved to 92.07±13.12 in the post-test (p-value 0.0001), an improvement of 28.71% after modelling intervention. All observers in the Control-Group gave a total mean score was 74.93±12.90 in the pre-test and 74.53±12.83 in the post-test (p-value 0.634). After applying ANOVA on inter-observer difference, there was no statistically significant difference in the mean score given by observers (p>0.05).
Conclusion: Role-modelling or modelling as a means of demonstrating clinical skills and behaviour is effective teaching or instructional strategy measured through pre and post-test.
Downloads
Download data is not yet available.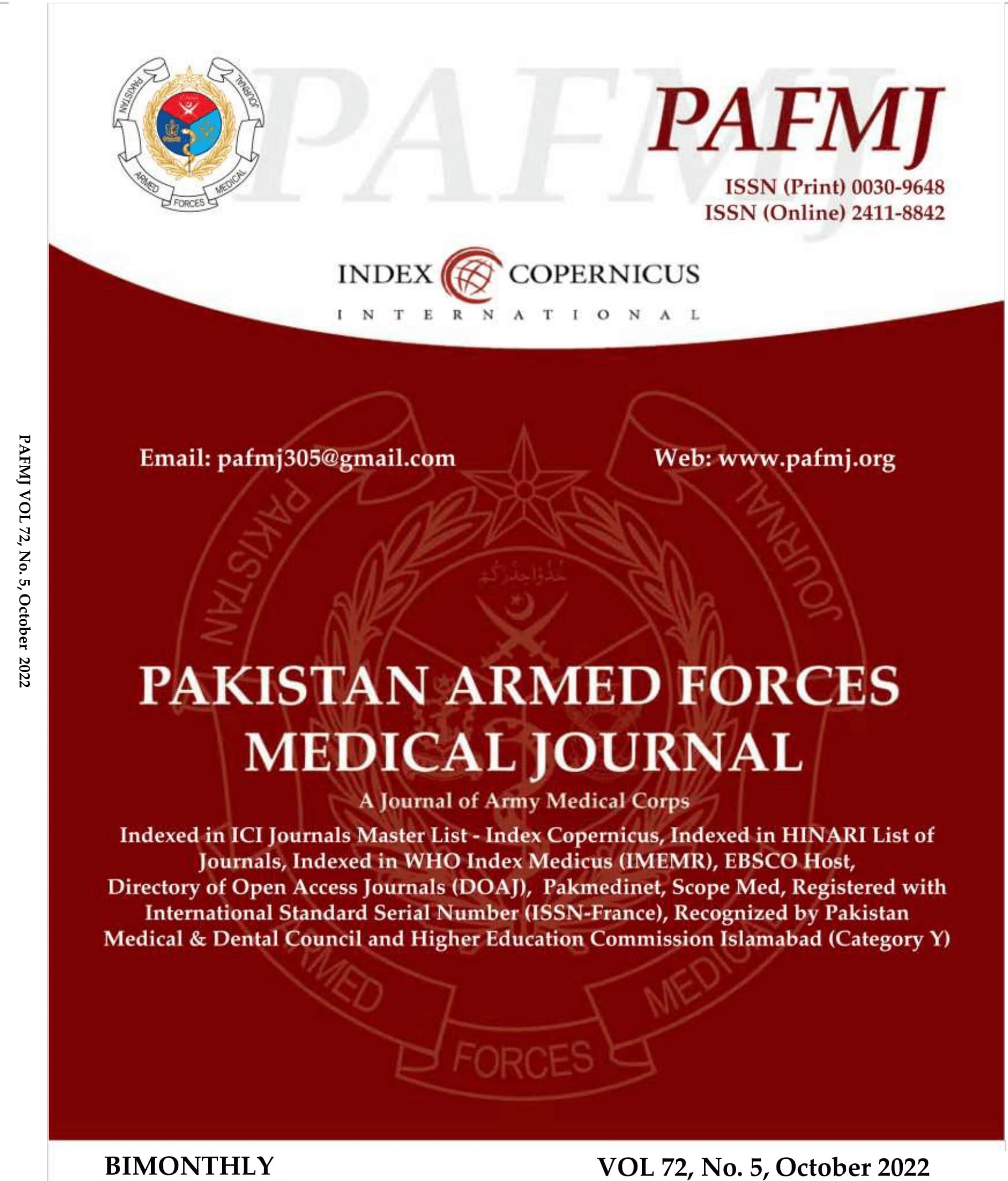 Downloads
How to Cite
Khan Niazi, F. A., & Khaliq, T. (2022). Effect of Role-Modeling (Modelling) Clinical Skills and Professional Behavior on the Learning of Medical Students as Measured through Pre and Post-test Assessment. Pakistan Armed Forces Medical Journal, 72(5), 1602–06. https://doi.org/10.51253/pafmj.v72i5.5292
Section
Original Articles