NATIONAL REHABILITATION FRAMEWORK- COVID-19 PERSPECTIVE: A NARRATIVE REVIEW
Nazia Mumtaz

Riphah International University, Lahore Pakistan

Ghulam Saqulain

Capital Hospital, Islamabad Pakistan

Muhammad Nadir Mumtaz

Federal Board of Revenue, Islamabad Pakistan
Keywords:
COVID-19, Rehabilitation, SARS-CoV-2, Telehealth
Abstract
Pakistan's fragile health care system' response to COVID-19, will eventually come under public health rehabilitation oriented forensic analysis. Pakistan's health care system is deficient both in terms of manpower and resources. Following the acute respiratory phase of COVID-19, rehabilitation of sequelae & complications is essential. The aim of this study is to highlight the need of a National Rehabilitation Framework in the wake of COVID-19 pandemic to provide rapid, safe and efficient rehabilitation services. For this purpose, we conducted a narrative review with search of major databases for published literature for studies with Keywords "COVID-19, Rehabilitation, Sequelae, Telehealth and combination of words". After screening of 210 articles, 30 full text, English articles and news were utilized.
Downloads
Download data is not yet available.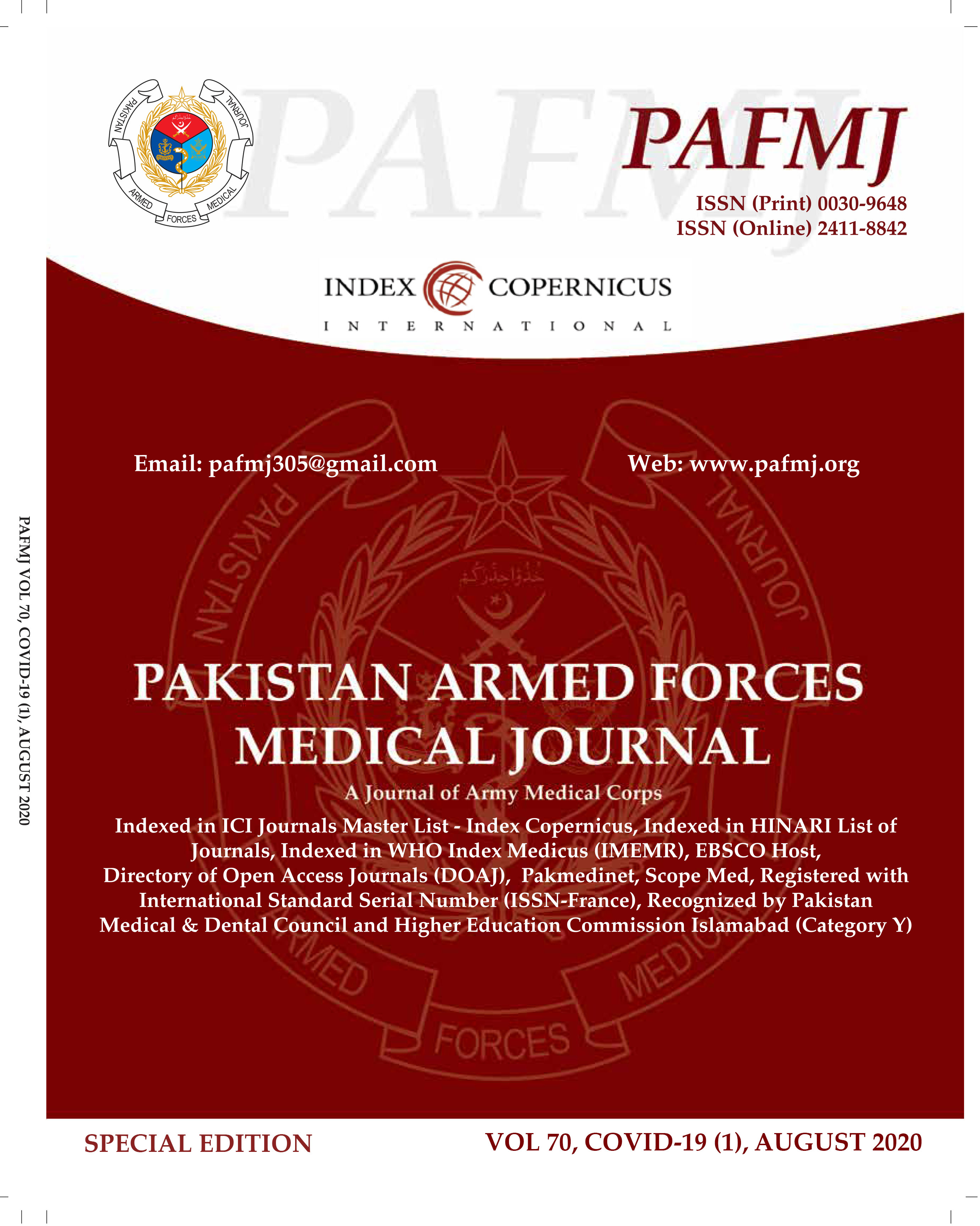 How to Cite
Mumtaz, N., Saqulain, G., & Mumtaz, M. (2020). NATIONAL REHABILITATION FRAMEWORK- COVID-19 PERSPECTIVE: A NARRATIVE REVIEW. Pakistan Armed Forces Medical Journal, 70(1), S394-98. Retrieved from https://pafmj.org/index.php/PAFMJ/article/view/4939