Comparison of Outcomes in Primary Extensor Tendon Repair of Hand Treated in a Tertiary Care Hospital
Keywords:
Functional outcomes, Hand injury, Miller classification, Tendon repairs, Treatment outcomes, Zone of injury
Abstract
Objective: To determine different treatment outcomes of early extensor tendon repair according to the zone of injury.
Study Design: Prospective longitudinal study.
Place and Duration of Study: Department of Plastic Surgery, Dr Ruth K.M. Pfau Civil Hospital, Karachi Pakistan, from Jun 2019 to May 2020.
Methodology: Seventy-four patients, more than 17 years of age and either gender, presenting to the emergency department of a tertiary care hospital for repair of lacerated extensor tendons of hand were enrolled in the study. All the procedures were performed in an operating room under general or local anaesthesia by a consultant plastic surgeon with experience of 5 years. Tendon repairs were performed using modified Keisler's technique. After wound closure, hand splinting was provided for six weeks. Outcomes were assessed per Miller's Classification at six weeks, two months, and three months post repair and classified as excellent, good, moderate and bad.
Results: The mean age of study participants was reported as 30.69±12.86 years. Zone II (36.4) and VI (47.2) were the most common location of laceration. Of all patients with Zone II lacerations, 33.3 achieved excellent outcomes, and 29.5 achieved a good outcome. Further, in patients with zone VI, 68.5 of the patients achieved good to excellent outcomes.
Conclusion: According to Miller's Classification, the study showed excellent results with zone IV and II injuries. Zone V and 8 had good outcomes, whereas zone I and II showed moderate to bad outcomes. There was no statistical association between the proportions of outcomes and zone of injury.
Downloads
Download data is not yet available.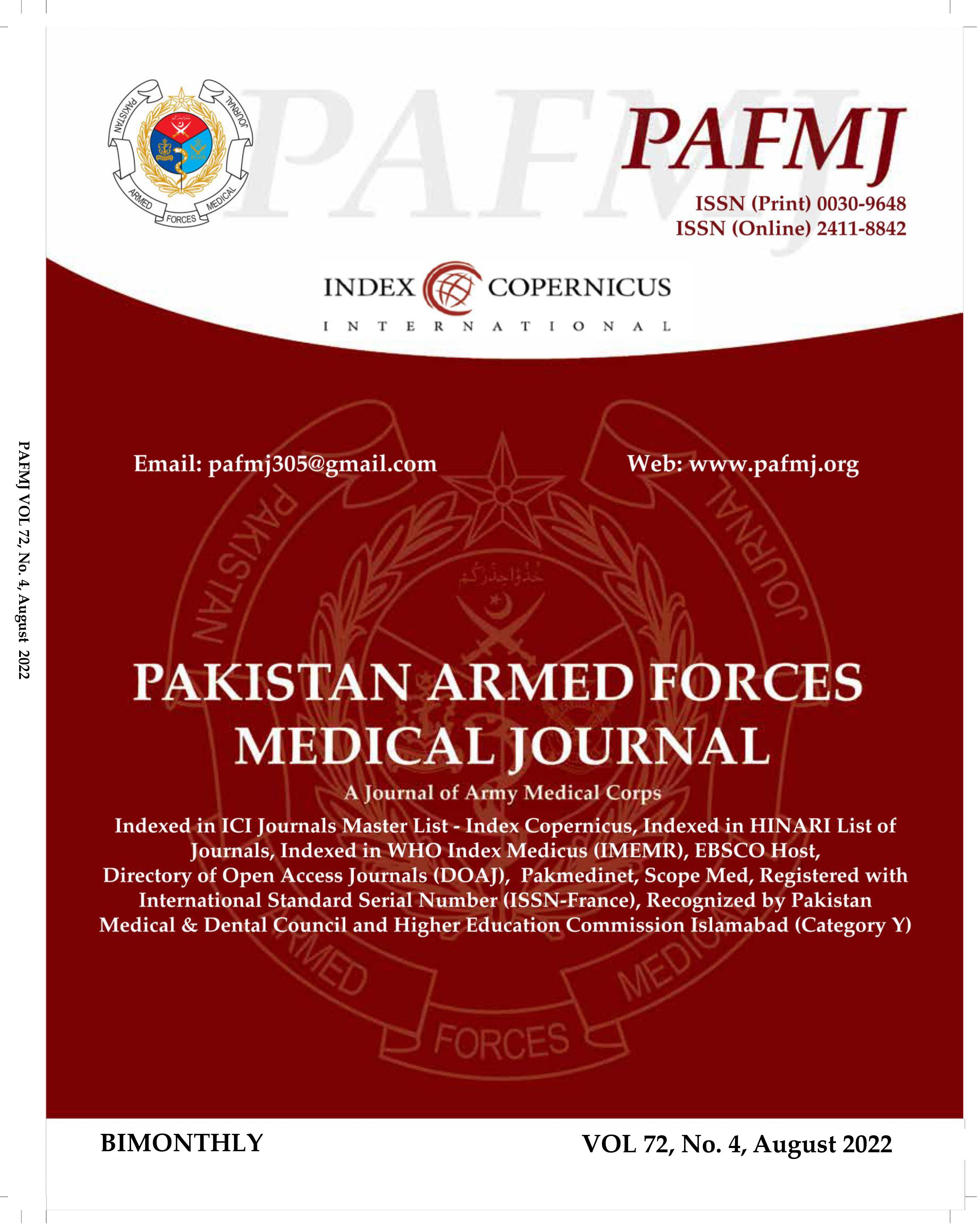 Downloads
How to Cite
Khursheed, R. M., Akhlaq Ali Khan, F., Ali, H., Kumar, S., Zahid, Z., & Ansari, M. K. U. (2022). Comparison of Outcomes in Primary Extensor Tendon Repair of Hand Treated in a Tertiary Care Hospital. Pakistan Armed Forces Medical Journal, 72(4), 1228–31. https://doi.org/10.51253/pafmj.v72i4.4684
Section
Original Articles