EIFFICACY OF BETAHISTINE HYDROCHOLRIDE IN TINNITUS DUE TO NOISE- INDUCED HEARING LOSS
Betahistine Hydrocholride in Tinnitus
Keywords:
Tinnitus, Noise-induced hearing loss, Betahistine
Abstract
Objective: To determine efficacy of betahistine hydrochloride in treatment of tinnitus due to noise- induced hearing loss (NIHL) as compared to placebo.
Study Design: Randomized- controlled trail.
Place and Duration of Study: This study was carried out at ENT department, CMH Rawalpindi from July 2006 to December 2006.
Patients and Methods: A total of 70 patients of tinnitus due to NIHL, diagnosed on the basis of history, clinical examination and audiometric findings, were randomly divided into two groups of 35 each. Group I, was treated with betahistine hydrochloride 16 mg thrice a day for two months. Group II, the control or placebo group was prescribed a single tablet of Multivitamin thrice a day for the same duration; after taking informed consent. All the subjects were assessed using Visual Analogue Scale (VAS) scores thrice during the treatment i.e. on first visit, after one month (2nd visit) and then after two months (3rd visit).
Result: No statistically significant difference was noted in the loudness of tinnitus, between the two groups from the start of treatment till the complication of therapy.
Conclusion: It is concluded that Betahistine hydrochloride is 'not' better than a placebo in its efficacy for the treatment of tinnitus due to NIHL.
Downloads
Download data is not yet available.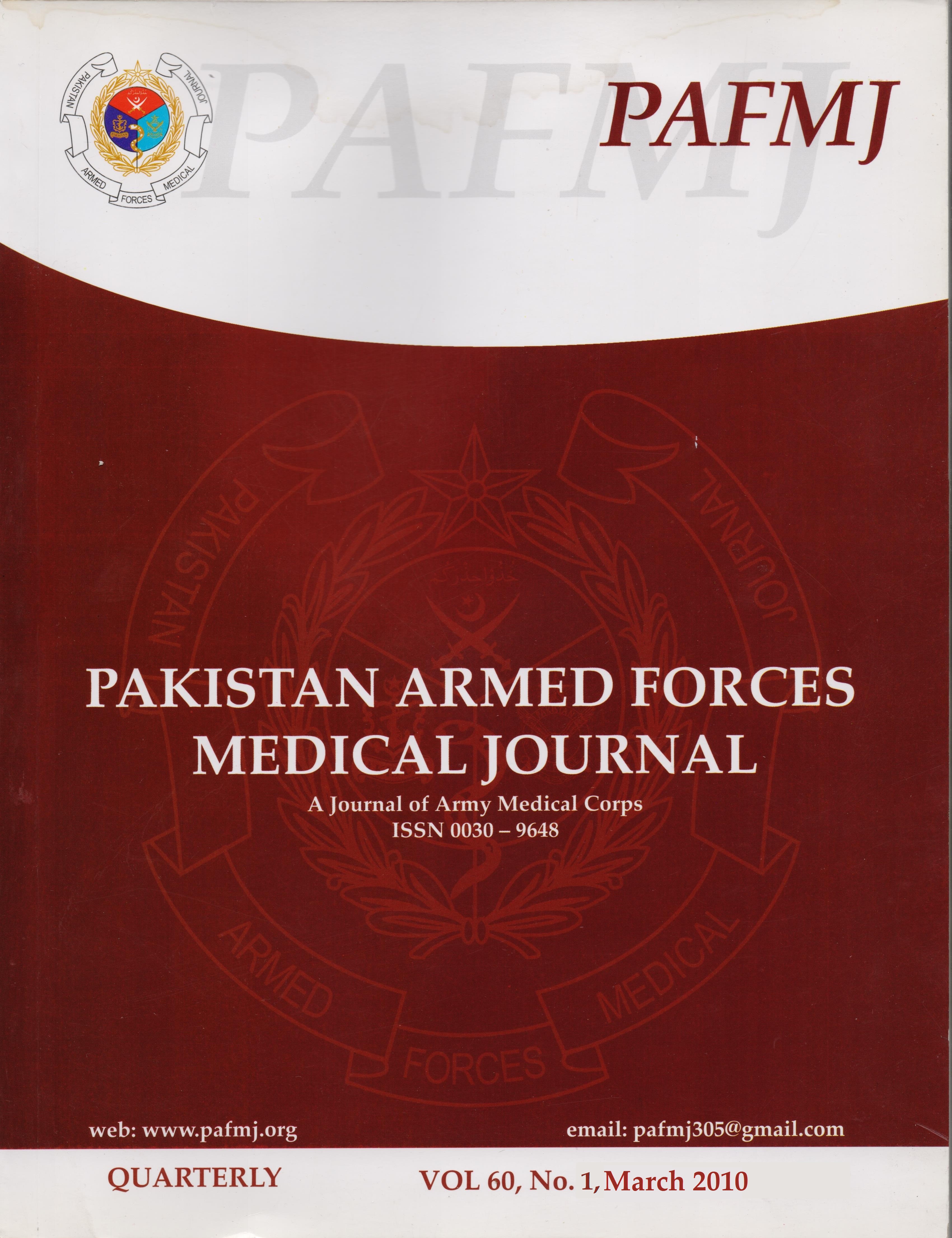 Downloads
How to Cite
Maqbool, M. S., Ahmed, B., & Manzoor, T. (2010). EIFFICACY OF BETAHISTINE HYDROCHOLRIDE IN TINNITUS DUE TO NOISE- INDUCED HEARING LOSS: Betahistine Hydrocholride in Tinnitus. Pakistan Armed Forces Medical Journal, 60(1), 95–8. Retrieved from https://pafmj.org/index.php/PAFMJ/article/view/446
Section
Original Articles