Perception Medical Faculty Regarding Students' Classroom Incivilities and Coping Strategie
Muhammad Rafique

Khawaja Muhammad Safdar Medical College, Sialkot Pakistan
Keywords:
Classroom management, Coping strategy, Disruptive behaviour, Gender difference incivility, Medical faculty, Medical student
Abstract
Objectives: To explore perception of medical faculty regarding students' classroom incivilities and coping strategies. 
Study Design: Cross-sectional study.
Place and study duration: Khawaja Muhammad Safdar Medical College, Sialkot, Pakistan from January to April 2020. 
Methodology: A self-administered questionnaire was used to collect responses from the faculty. The study was carried out on 125 participants. Data were analyzed using SPSS version 25.0.
Results: Of 125 faculties 67(53.6%) were males. Junior faculty members were 80(64.0%). Irritating remarks (89.0%), cellphone use and cheating in the exam (87.0%) were the most common incivilities and reluctance to answer questions (40.0%) was the least common. Being friendly/respectful to students, passionate, establishing clear rules, starting class on time, using eye contact and variable students' engaging activities, encouraging students to self-evaluate their behaviour and welcoming their suggestions were supported by >90% of the faculty. However, humiliating remarks to correct the students' incivility was unanimously rejected. In comparison, the use of cell phones, irritating remarks, whispering, talking out of turn, arriving late in class, cheating in exams and leaving the cell phone bell "on" equally bother most junior and senior faculty. Overall, the female junior teachers from basic subjects with experience <10 years were significantly (p <0.05) more sensitive to incivilities.
Conclusion: The most common incivilities were irritating remarks/gestures, cell phone use and cheating in examination. Teaching with passion/enthusiasm was the most favourite coping strategy. However, humiliating remarks to correct the incivility was strongly rejected. Junior, female, less experienced demonstrators from basic disciplines were more vulnerable to rude behaviour.
Downloads
Download data is not yet available.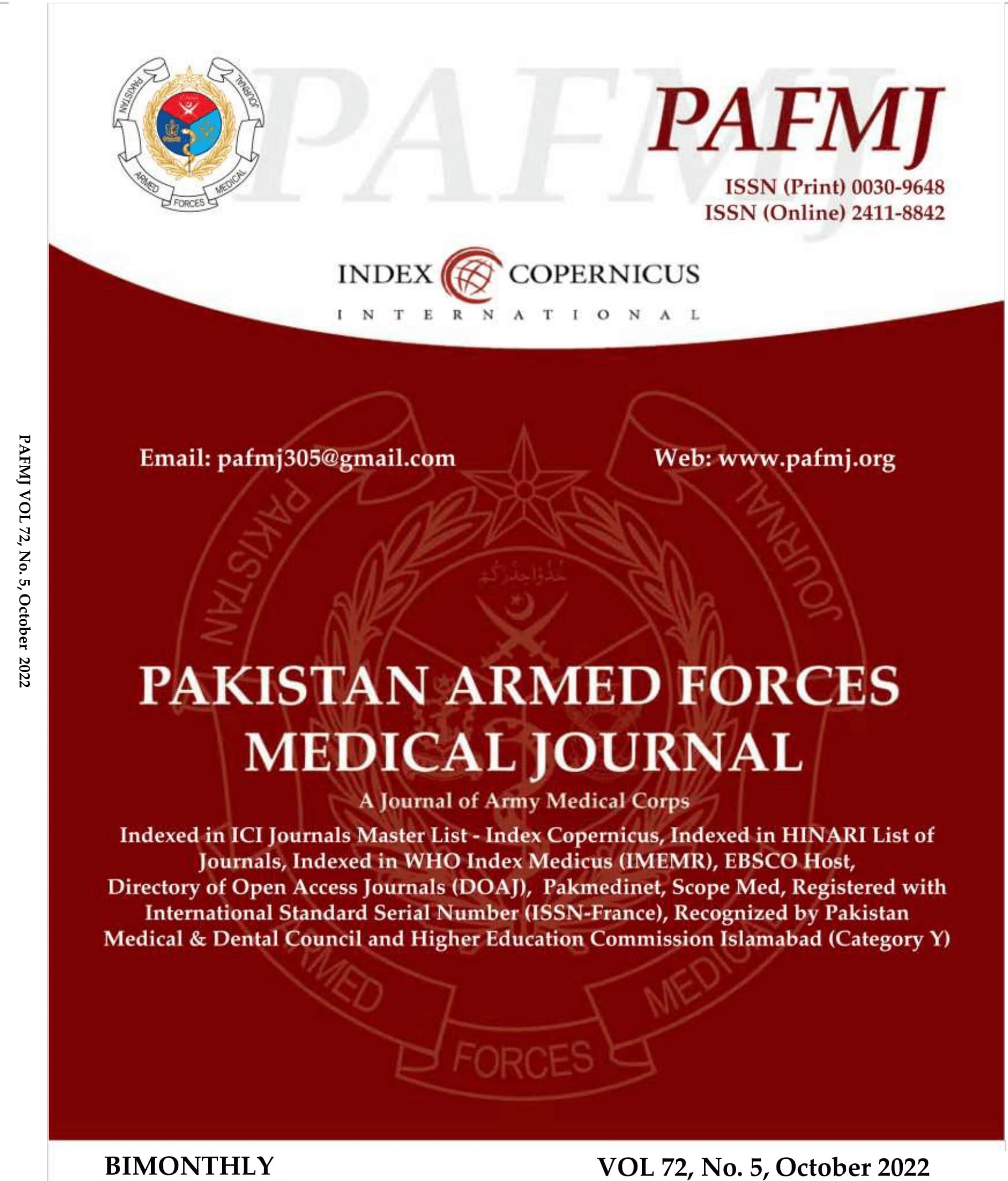 How to Cite
Rafique, M. (2022). Perception Medical Faculty Regarding Students' Classroom Incivilities and Coping Strategie. Pakistan Armed Forces Medical Journal, 72(5), 1560-65. https://doi.org/10.51253/pafmj.v72i5.4351
Section
Original Articles