AWARENESS AND PRACTICE OF PHYSICAL ACTIVITY AMONG MALE MEDICAL UNDERGRADUATES AT MAJMAAH UNIVERSITY, SAUDI ARABIA
Physical Activity Among Male Medical Undergraduates
Muhammad Asad Farhan

Majmaah University, Al Majmaah, Saudi Arabia

Syed Yousaf Kazmi

Majmaah University, Al Majmaah, Saudi Arabia

Abdul Irfan

Majmaah University, Al Majmaah, Saudi Arabia

Waqas Sami

Majmaah University, Al Majmaah, Saudi Arabia

Ali Faraz

college of medicine Majmaah university

Muhammad Imram Ali

Majmaah University, Al Majmaah, Saudi Arabia
Keywords:
Medical students, Physical activity, WHO guidelines for physical study.
Abstract
Objective: To probe the level of awareness and practice of the WHO recommendation for physical activity among male medical undergraduates at Majmaah University, Saudi Arabia.
Study Design: Cross-sectional analytical study.
Place and Duration of Study: College of Medicine, Majmaah University, Kingdom of Saudia Arabia from Oct to Dec 2018.
Methodology: The study was conducted amongst 150 undergraduate medical students using a self-validated questionnaire.
Results: A total of 53 (35.33%) participants were found to be physically inactive while only 18 (12%) participants were adherent to WHO recommendations of physical activity for health benefits. Only 31 (20.66%) participants were correctly aware of the WHO guidelines for physical activity with health benefits. Football (n=47) and table tennis (n=20) were the sports played by the majority i.e., in 67 (44.66%) participants. The physically active participants encouraged peers for physical activity and preferred social media as a mean of spreading awareness about physical activity.
Conclusion: The awareness and the level of adherence of our male medical undergraduate students of physical activity according to the WHO's guidelines are at par with the results of the national studies but much lower than the developed countries like the USA.
Downloads
Download data is not yet available.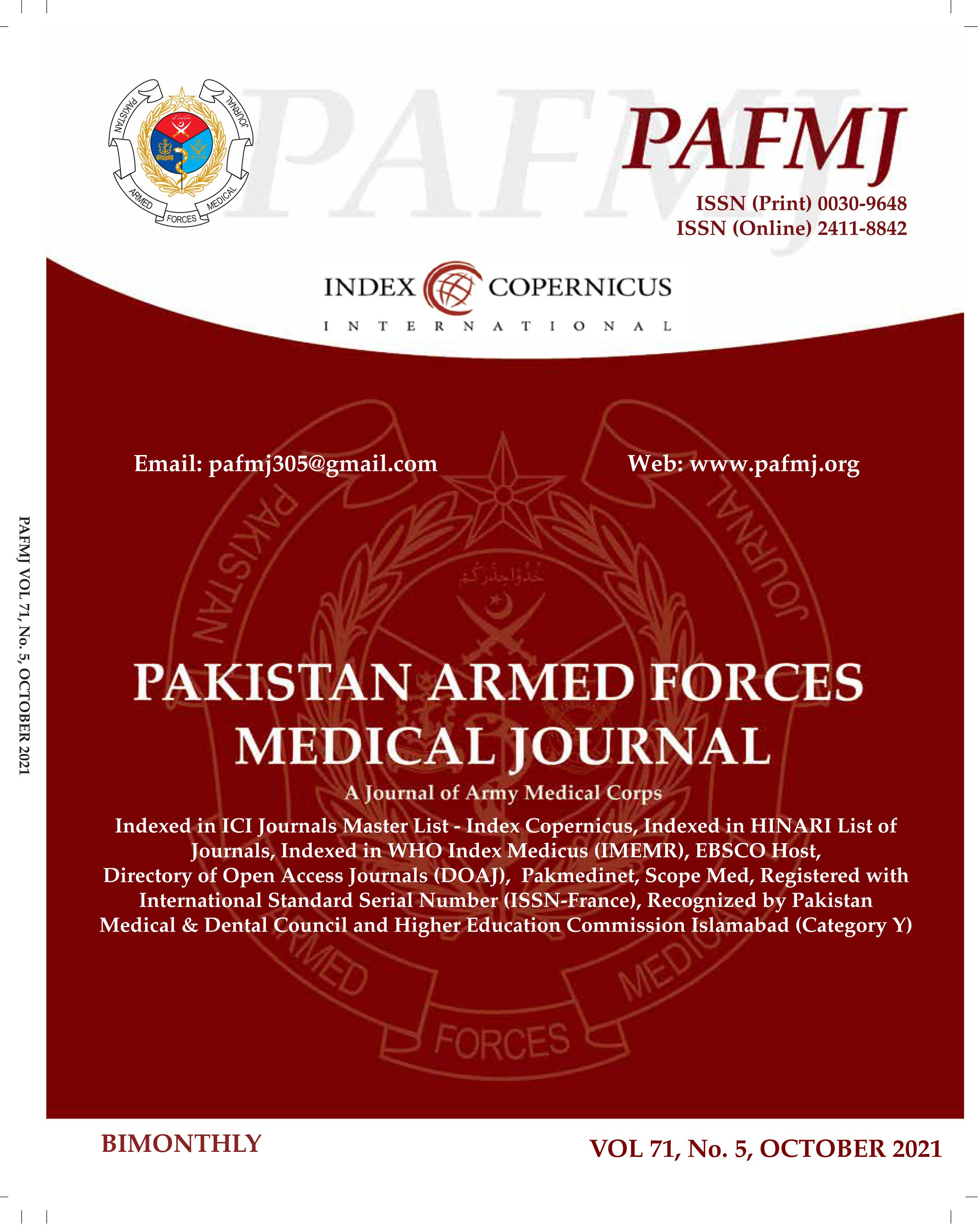 How to Cite
Farhan, M., Kazmi, S., Irfan, A., Sami, W., Faraz, A., & Ali, M. (2021). AWARENESS AND PRACTICE OF PHYSICAL ACTIVITY AMONG MALE MEDICAL UNDERGRADUATES AT MAJMAAH UNIVERSITY, SAUDI ARABIA. PAFMJ, 71(5), 1669-75. https://doi.org/10.51253/pafmj.v71i5.3864
Section
Original Articles