ASSESSMENT OF FUNCTIONAL HEALTH LITERACY AMONG ADOLESCENTS OF MODEL SCHOOLS OF ISLAMABAD
Functional Health Literacy
Keywords:
Adolescents, Functional health literacy, Health seeking
Abstract
Objectives: To assess the functional health literacy among adolescents of Model schools of Islamabad. To determine association between health literacy and health seeking behaviour of adolescents.
Study Design: Cross sectional descriptive study.
Material and Methods: Multi stage systematic sampling was done and a sample size of 350 using WHO sample size calculator. After taking informed consent from the students data were collected using the newest vital sign (NVS) for assessment of functional health literacy. Data were analyzed using SPSS version 22.
Place and duration of study: The study was conducted in Model schools of Islamabad, from Jan to Dec 2016.
Results: The mean age of the respondents was 15 (SD ± 0.6) years. There were 181 (52%) females and 169 (48%) males in the study. Out of 350 respondents 73 (20.9%) had very limited health literacy, while 187 (53.4%) had limited while 90 (25.7%) had adequate health literacy. In health seeking 30 students (8.6%) scored 1-2 on the health seeking behaviour score of 1-6 and therefore were categorized as having poor health seeking behaviour. While 164 students (46.9%) scored 3-4 and were categorized as having satisfactory health seeking. One hundred and fifty six students (44.6%) scored 4-5 and had good health seeking behaviour.
Conclusion: The health literacy among the adolescents was limited and had no association with health seeking behaviour.  
Downloads
Download data is not yet available.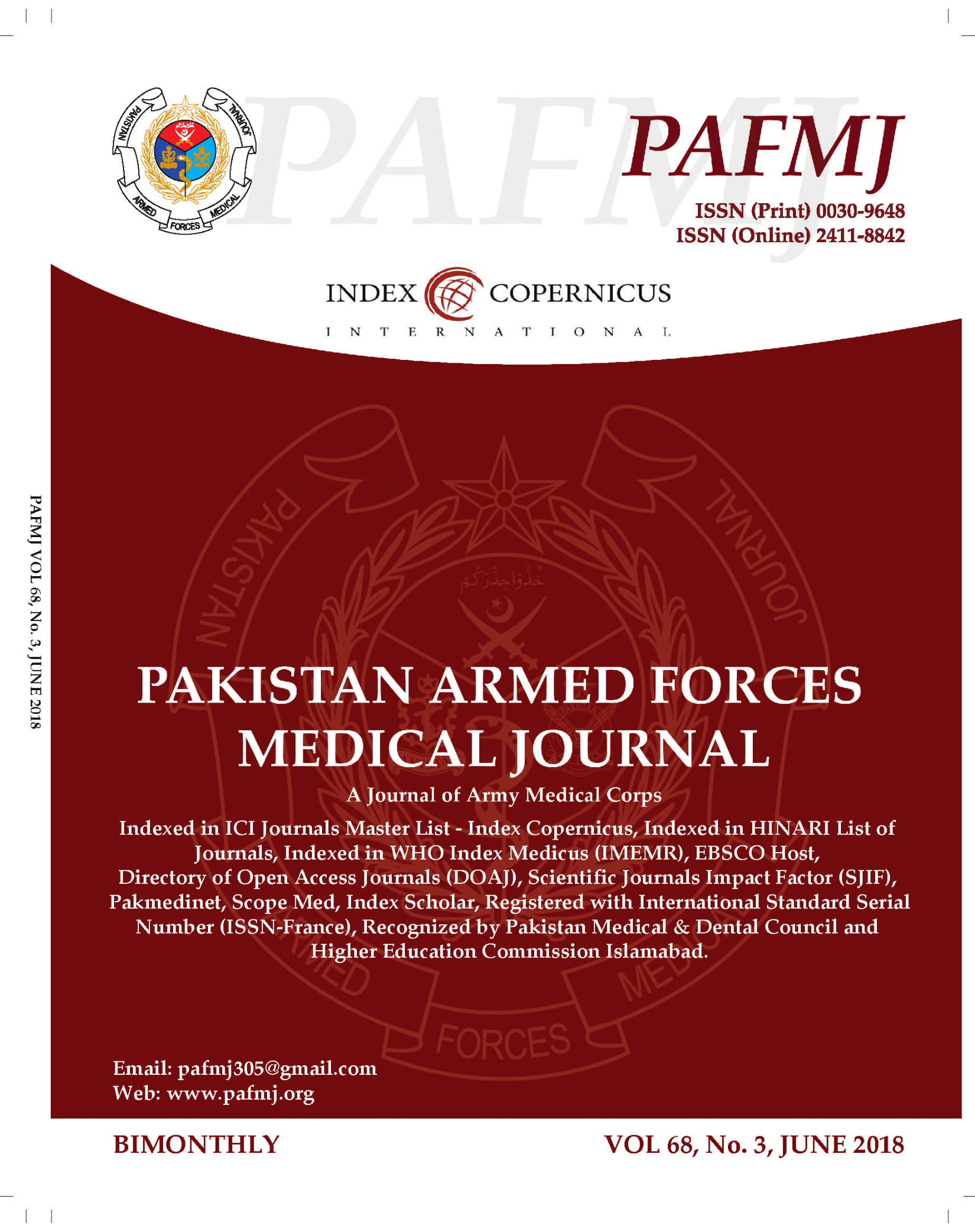 Downloads
How to Cite
Jabeen, R., Rehman, M. U., Masood, S., Mahmood, H., & Mashhadi, S. F. (2018). ASSESSMENT OF FUNCTIONAL HEALTH LITERACY AMONG ADOLESCENTS OF MODEL SCHOOLS OF ISLAMABAD: Functional Health Literacy. Pakistan Armed Forces Medical Journal, 68(3), 545–49. Retrieved from https://pafmj.org/PAFMJ/article/view/374
Section
Original Articles