LT GEN MAHMUD UL HASSAN HI (M) SBT, SI (M), TI (M) (1925 – 2019)
Abstract
He passed away on 26th January, 2019, after a brief illness. He was 93 years of age. Mahmud ul Hassan was an institution. He retired from Pakistan
Army in July 1988. He was a passionate surgeon, a brilliant teacher, mentor, orator, poet and prose writer. He had immense command over English
language. He had the rare combination of a surgeon"s healing hand and a hand that also held the pen and wrote brilliantly capturing the flow of his poetic and scientific thoughts and ideas. He had deep empathy, humility and compassion for fellow beings.
Downloads
Download data is not yet available.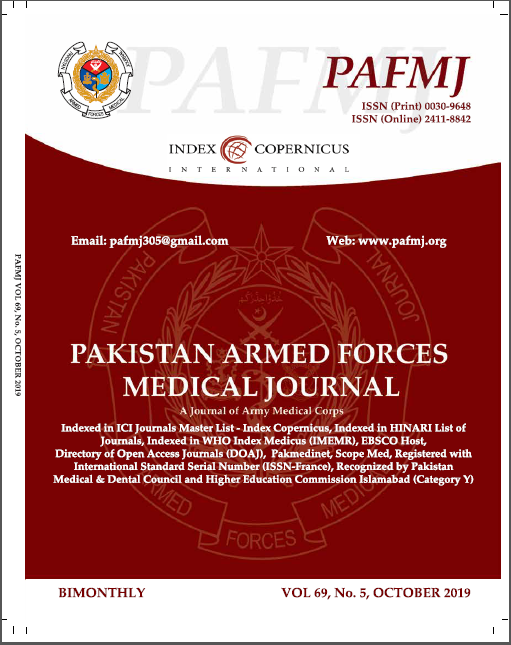 Downloads
How to Cite
., P. (2019). LT GEN MAHMUD UL HASSAN HI (M) SBT, SI (M), TI (M) (1925 – 2019). Pakistan Armed Forces Medical Journal, 69(5), 1158–60. Retrieved from https://pafmj.org/PAFMJ/article/view/3434