CHANGES IN THE LEVEL AND FACTORS AFFECTING STUDENTS' MOTIVATION IN THE FIRST 6 MONTHS OF DENTAL EDUCATION AT DENTAL COLLEGES
Sahar Zubair

College of Physicians and Surgeons Karachi Pakistan

Muhammad Alamgir Khan

Army Medical College/National University of Medical Sciences (NUMS) Rawalpindi Pakistan

Tahera Ayub

Liaquat College of Medicine & Dentistry Karachi Pakistan
Keywords:
Motivation, Motivating factors, Quality of Motivation
Abstract
Objective: To find out the stability of the quality of motivation of first year dental students in the first 6 months at the dental college and to identify the key factors that influence students" motivation during their stay at college.
Study Design: Pre-post comparative design.
Place and Duration of Study: Liaquat College of Medicine and Dentistry and Dr Ishratulibad Dental College from December 2016 to May 2017.
Materials and Methods: Two questionnaires for identifying motivation were sent to 130 dental students of 1st year of both colleges. The first questionnaire was administered in the first month of 1st year dental education and the second questionnaire was administered after 6 months of 1st year dental education to the same students.
Results: Out of 130 dental students only 106 participated in the study. The response rate of the students was 81.5% (106/130), which included 40.5% (43/106) males and 59.4% (63/106) females. There was 40% drop in overall motivation of dental students within 6 months of their dental education. There was 46.9% and 32.1% decline in intrinsic and extrinsic motivation. Motivation of students was increased to 78.5%. Quality of teaching (79.1%), teaching methodology (68.1%) and contents (49.5%) were rated most important factors for students"  motivation but were considered only 14.3%, 13.2% and 12.1% respectively at their dental college.
Conclusion: Quality of Teachers, Teaching Methodology and Content which are rated as most important factors by students, turned out to be core reasons for their decline in motivation as per this study.
Downloads
Download data is not yet available.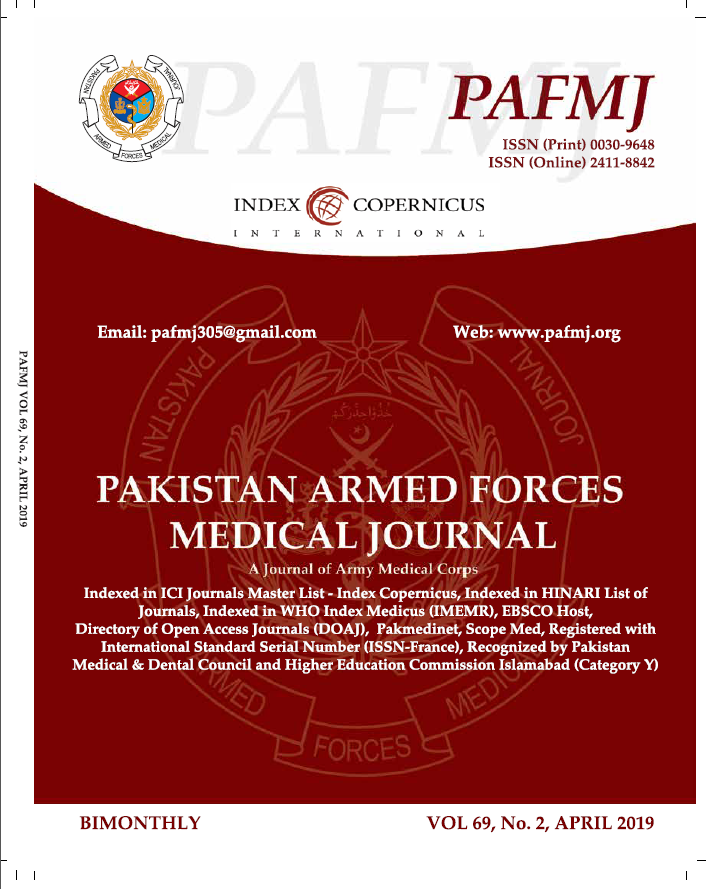 How to Cite
Zubair, S., Khan, M., & Ayub, T. (2019). CHANGES IN THE LEVEL AND FACTORS AFFECTING STUDENTS' MOTIVATION IN THE FIRST 6 MONTHS OF DENTAL EDUCATION AT DENTAL COLLEGES. PAFMJ, 69(2), 279-85. Retrieved from https://pafmj.org/index.php/PAFMJ/article/view/2737
Section
Original Articles