COMPARISON OF EFFICACY OF COMBINATION OF 2% KETOCONAZOLE SOLUTION WASH AND TOPICAL 1% CLOTRIMAZOLE WITH TOPICAL 1% CLOTRIMAZOLE ALONE IN C
Ayesha Anwar

Pak Emirates Military Hospital/National University of Medical Sciences (NUMS) Rawalpindi Pakistan

Naeem Raza

Pak Emirates Military Hospital/National University of Medical Sciences (NUMS) Rawalpindi Pakistan

Najia Ahmed

Pak Emirates Military Hospital/National University of Medical Sciences (NUMS) Rawalpindi Pakistan

Hyder Ali Awan

King Abdul Aziz Naval Base, Jubail, Saudia Arabia
Keywords:
Pityriasis versicolor, Clotrimazole, Fungal hyphae, Ketoconazole
Abstract
Objective:
Comparison of efficacy of combination comprising 2% ketoconazole solution wash plus topical 1% clotrimazole versus topical 1% clotrimazole alone in management of patients with Pityriasis versicolor.
Study Design: Randomized controlled trial.
Place and Duration of Study: Dermatology department, Pak Emirates Military Hospital Rawalpindi, from Oct 2016 to Apr 2017.
Material and Methods:
Sixty patients of Pityriasis versicolor, both male and female were included in study. Diagnosis of Pityriasis versicolor was made clinically and confirmed microscopically by examining skin scrapings for fungal hyphae. Patients with concomitant systemic illnesses or those who had received anti-fungal in last three months were excluded from study. Random number tables were used to allocate patients to the two treatment groups. Group A received 2% ketoconazole shampoo twice per week for four weeks plus topical 1% clotrimazole twice daily application for 2 weeks. Group B received only topical therapy with 1% clotrimazole cream applied twice daily for 2 weeks. Assessment of treatment efficacy was done by clinical examination of patient and microscopy of skin scrapping for fungal hyphaedone at baseline and at end of study (4 weeks of treatment). A negative clinical examination and negative skin scrapping for fungal hyphae was considered effective therapeutic response.
Results:
In group A, the mean age of patients was 29.76 ± 8.89 years and in group B was 27.67 ± 10.46 years. Efficacy in group A was observed in 22 (73.33%) patients while in group B in 14 (46.67%) patients.
Conclusion:
Combination of 2% ketoconazole solution wash plus topical 1% clotrimazole was found more effective in treatment of patients with Pityriasis versicolor as compared totopical 1% clotrimazole alone.
Downloads
Download data is not yet available.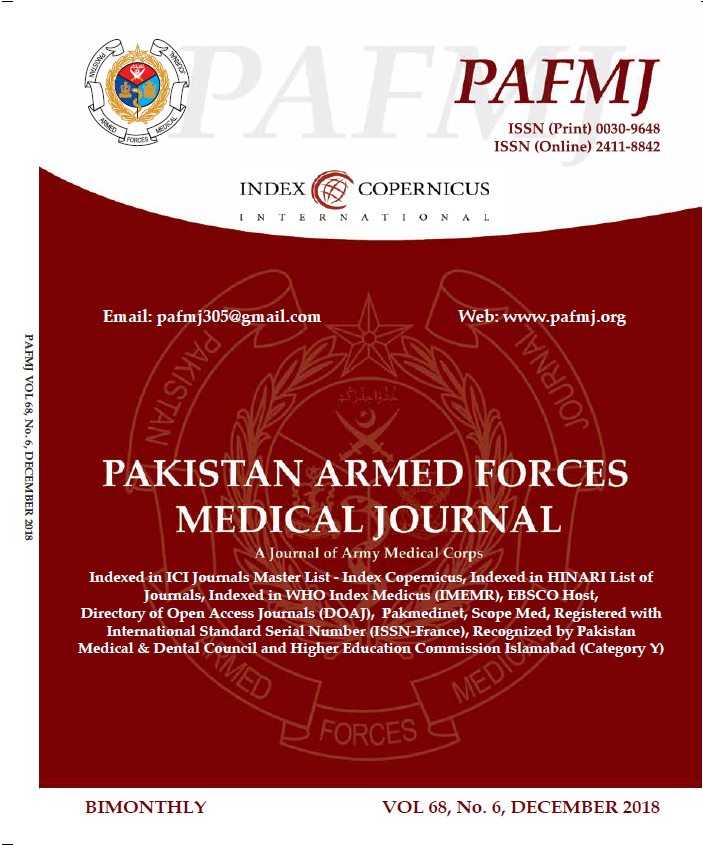 How to Cite
Anwar, A., Raza, N., Ahmed, N., & Awan, H. (2018). COMPARISON OF EFFICACY OF COMBINATION OF 2% KETOCONAZOLE SOLUTION WASH AND TOPICAL 1% CLOTRIMAZOLE WITH TOPICAL 1% CLOTRIMAZOLE ALONE IN C. Pakistan Armed Forces Medical Journal, 68(6), 1725-30. Retrieved from https://pafmj.org/index.php/PAFMJ/article/view/2596
Section
Original Articles