EFFECTIVENESS OF INTERACTIVE LECTURES ON KNOWLEDGE RETENTION AND STUDENTS MOTIVATION IN UNDERGRADUATE MEDICAL EDUCATION - A MIXED METHOD STUDY
Kamran Khalid

Fatima Jinnah Medical University Lahore Pakistan

Syeda Amina Ahmad

Fatima Jinnah Medical University Lahore Pakistan
Keywords:
Motivation, Lectures, Learning, Interactive, Assessment
Abstract
Objective: To assess the effectiveness of interactive lectures on academic performance and motivation for learning in undergraduate medical students.
Study Design: Mixed-method study.
Place and Duration of Study: Quaid-e-Azam Medical College Bahawalpur, from Jan to Nov 2012.
Material and Methods: Study included a series of interactive lectures on endocrine surgery to groups of final year students having all academic and clinical learning sessions in the wards, while class lectures were annulled. Two hundred students participated in the study. In the quantitative component, learning acquisition was evaluated using Pre- and Post-test multiple choice questions (MCQs) assessment. Survey was conducted to ascertain student motivation with a modified Motivated Strategies for Learning Questionnaire (MSLQ). Qualitative component was addressed by focus group discussions (FGDs) on effectiveness of active interaction, pre- and post-test assessments on critical learning skills, retention of knowledge, and student motivation for self-regulated learning.
Results: Interactive lectures were found to improve critical thinking skills and motivated students for self-directed learning. Mean Pre-test score was 9 and Post-test score was 13.06 (p-value<0.001). Similar statistically significant trend was maintained in send up scores. Use of pre- and post-test assessments resulted in enhanced and long-term retention of knowledge and improved academic performance. MSLQ is an effective tool to assess students" motivation. FGDs supported that interactive teaching motivated students to engage in meaningful learning.
Conclusion: Interactive lectures foster deep learning and critical thinking abilities in undergraduate medical students. Strategic use of interaction and assessments improved the academic performance and motivate students for self-regulated learning.
Downloads
Download data is not yet available.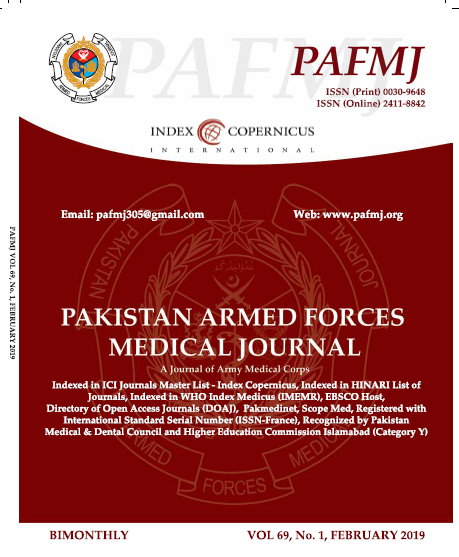 How to Cite
Khalid, K., & Ahmad, S. (2019). EFFECTIVENESS OF INTERACTIVE LECTURES ON KNOWLEDGE RETENTION AND STUDENTS MOTIVATION IN UNDERGRADUATE MEDICAL EDUCATION - A MIXED METHOD STUDY. Pakistan Armed Forces Medical Journal, 69(1), 206-11. Retrieved from https://pafmj.org/index.php/PAFMJ/article/view/2523
Section
Original Articles