PARTIAL WEIGHT BEARING; NEW QUANTITATIVE APPROACH
Partial Weight Bearing
Maj Ibrahim Farooq Pasha

Classified Orthopaedic Surgeon, Combined Military Hospital Rawalpindi

Muhammad Abid

PIMS Islamabad

Muhammad Ahmed

CMH Quetta

Riaz Zaidi

CMH Quetta

Zaka Ullah

CMH Sialkot
Keywords:
Partial weight bearing, Quantitative weight bearing, weighing machine
Abstract
Objective: The objective of this study was to quantify scientifically the partial weight bearing advice to the patients so that the treating surgeons and treated patients know exactly how much weight they should bear on the treated limb. Study design: Descriptive study. Duration and Place; The study was conducted at combined military hospital Sialkot and combined military Hospital Quetta from May, 2003 to Dec, 2006. Patients and Methods: We studied 150 patients who were operated for osteosynthesis in lower limb. We excluded all patients below age 10 years, poly trauma patients operated for bilateral leg fractures, and associated upper limb fractures. Patients were advised to place studied limb on weighing machine and exert required force. Depending upon implant used, quality of fixation and bone density, 5 to 10 kilogram of weight bearing was started two to three weeks after the operation. This force was gradually increased by 5 to 10 kilograms two weekly interval as union progressed.
Conclusion: Quantifying partial weight bearing advice gives confidence to patient that how much weight bearing to be done depending upon fracture geometry, implant used its fixation and bone quality. By avoiding nonspecific terms toe touch, heel touch and partial weight bearing we can advise exactly to bear required weight by this simple method. The result of study shows excellent union rates even in open fractures and infected nonunion. To our knowledge this is the first attempt to quantify partial weight bearing advice. The result of this study will help in understanding the patient regarding weight bearing.
Downloads
Download data is not yet available.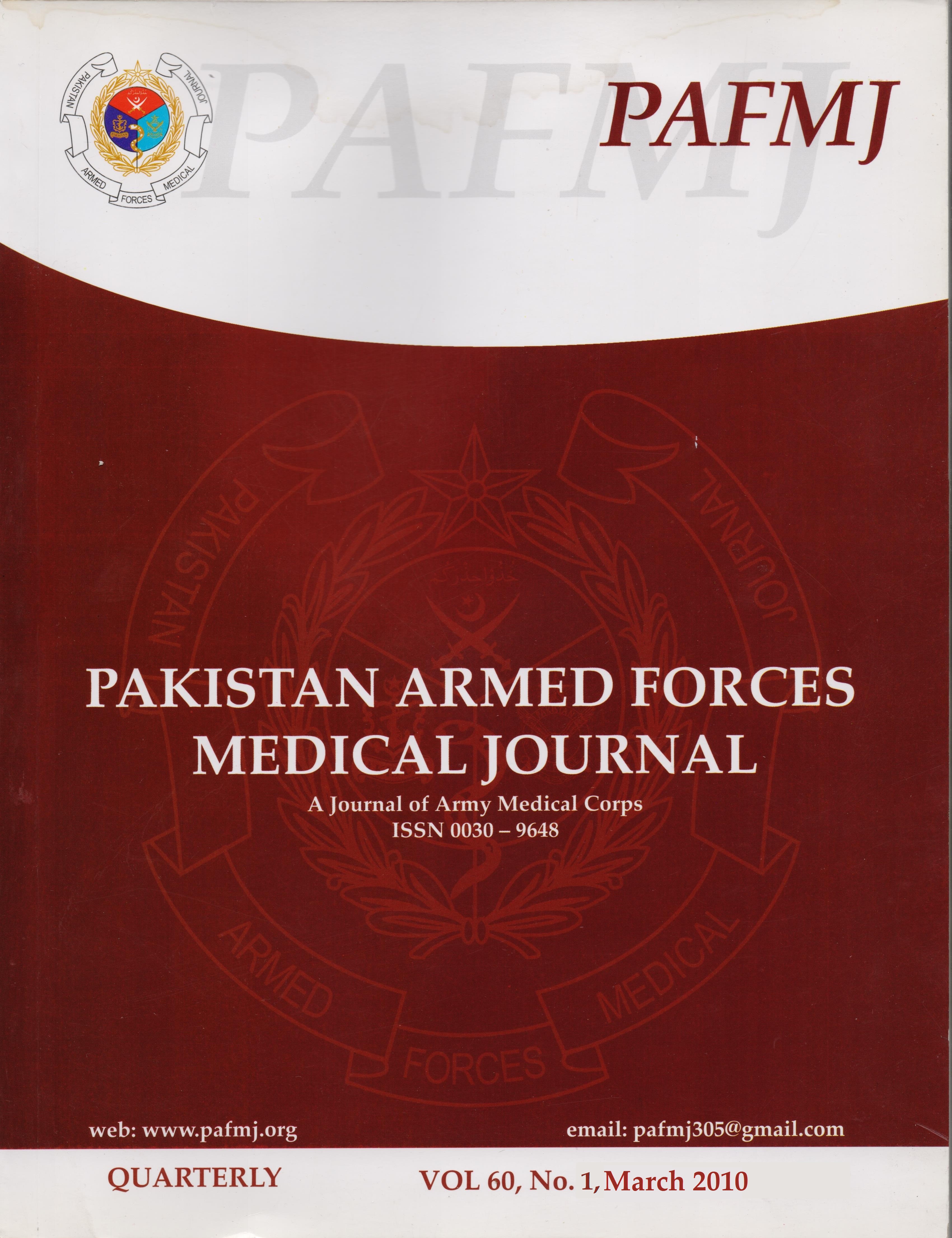 How to Cite
Pasha, M. I., Abid, M., Ahmed, M., Zaidi, R., & Ullah, Z. (2010). PARTIAL WEIGHT BEARING; NEW QUANTITATIVE APPROACH. Pakistan Armed Forces Medical Journal, 60(1), 73-8. Retrieved from https://pafmj.org/index.php/PAFMJ/article/view/225
Section
Original Articles