COMPARISON OF INHALATION TECHNIQUE OF PRESSURIZED METERED DOSE INHALER BEFORE AND AFTER A SESSION OF INSTRUCTIONS IN MALE PATIENTS OF OBSTRUCTIVE AIRWAY DISEASES
Usman Iqbal,

Pak Army Code – 17

Jawwad Khaliq Ansari

Pak Army Code – 17

Muhammad Bilal Siddique

Pak Army Code – 17
Keywords:
Asthma, Chronic obstructive pulmonary disease, Inhaler technique
Abstract
Objective: To assess the inhalation technique of pressurized metered dose inhalers (pMDI) in patients of obstructive air way diseases, to find out common errors and to determine improvement in their inhalation technique after a session of inhaler training.
Study Design: Quasi experimental study.
Place and duration of study: The study was conducted at outdoor department of Military Hospital Rawalpindi from December 2005 to April 2006.
Patients and Methods: A total of 100 male patients, using pMDI on regular basis for their obstructive respiratory symptoms, participated in the study. Patients' inhalation technique of pMDI was recorded against a standardized seven step checklist. Any technique having even a single erroneous step was marked as incorrect. Two weeks later, having given instructions on correct use of the device, the patient's inhalation technique was reassessed. Subsequently, results of both pre and post instruction assessment of inhalation techniques were compared and analyzed.
Results: During the 1st visit, only 21 patients (21%) demonstrated correct technique of inhalation. Upon 2nd visit, the number of patients having correct technique rose to 55 (55%) indicating significant improvement in the technique as demonstrated by applying McNemar's test.
Conclusion: Erroneous inhalation technique is quite common among patients using pMDI. However, they can improve their technique significantly if they are taught the correct use of inhaler device.
Downloads
Download data is not yet available.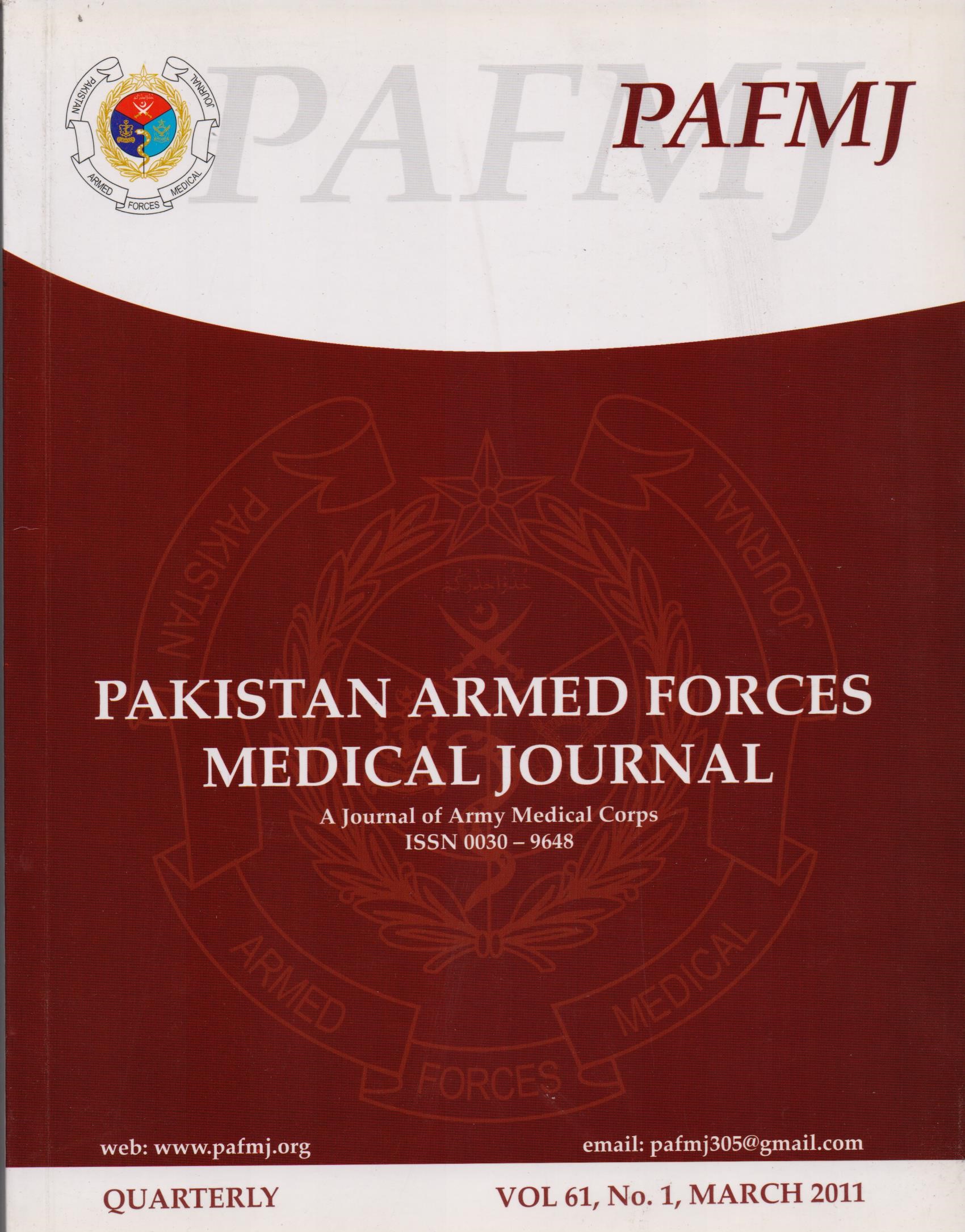 How to Cite
Iqbal, U., Ansari, J., & Siddique, M. (2011). COMPARISON OF INHALATION TECHNIQUE OF PRESSURIZED METERED DOSE INHALER BEFORE AND AFTER A SESSION OF INSTRUCTIONS IN MALE PATIENTS OF OBSTRUCTIVE AIRWAY DISEASES. Pakistan Armed Forces Medical Journal, 61(1). Retrieved from https://pafmj.org/index.php/PAFMJ/article/view/1996
Section
Original Articles