COMPARISON OF EFFICACY OF ORAL ZINC SULPHATE WITH INTRAMUSCULAR MEGLUMINE ANTIMONIATE IN PATIENTS OF CUTANEOUS LEISHMANIASIS
Drug Trial in Cutaneous Leishmaniasis
Keywords:
Cutaneous Leishmaniasis, Efficacy, Meglumine antimoniate, Oral zinc sulphate
Abstract
Objective: To compare the efficacy of oral zinc sulfate (ZnSO4) with intramuscular meglumine antimoniate (MA) in the treatment of cutaneous leishmaniasis.
Study Design: Randomized controlled trial.
Place and Duration of Study: Dermatology Department, Military Hospital, Rawalpindi from 1st May 2013 to 1st Jan 2014.
Material and Methods: Eighty patients of cutaneous leishmaniasis from dermatology OPD fulfilling the inclusion criteria were selected after informed consent and permission from Hospital Ethical Committee. Using simple randomization patients were assigned into two treatment groups. Group A received oral zinc sulfate in a dose of 10 mg/kg/day during 45-day period in three divided doses, and group B received systemic MA (glucantime) 20 mg/kg/day intramuscularly for 20 days. The size and induration of lesions was measured by ruler and palpation respectively. Patients were followed up till the end of treatment. Three patients were excluded from the study due to discontinuation of treatment. Acceptable cure indicated efficacy at the end of treatment duration.
Results: In group A 14 (35.9%) patients had moderate improvement followed by total clearance in 12 (30.8%) patients. In group B, majority of the patients i.e. 26 (68.4%) patients had total clearance followed by moderate improvement in 9 (23.7%) patients. Group B had significantly better response as compared to group A. Efficacy of the drug was significantly higher in group B as compared to group A (p = 0.001).
Conclusion: Oral zinc sulfate 10mg/kg is not better than intramuscular MA in treatment of cutaneous leishmaniasis but can be considered as a treatment option if MA cannot be used.
Downloads
Download data is not yet available.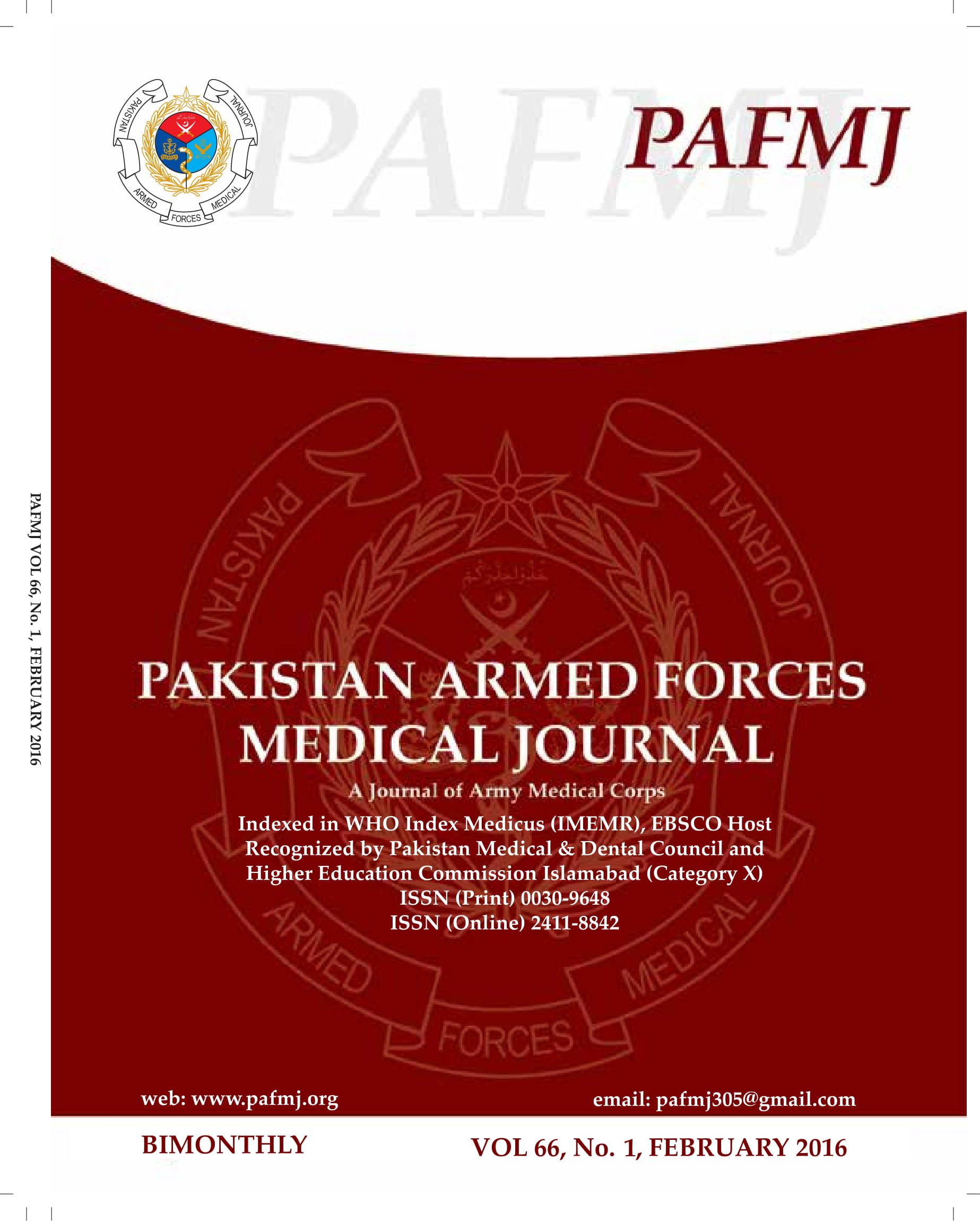 Downloads
How to Cite
Malik, S. S., Iftikhar, N., Minhas, I. J., & Tahir, M. (2016). COMPARISON OF EFFICACY OF ORAL ZINC SULPHATE WITH INTRAMUSCULAR MEGLUMINE ANTIMONIATE IN PATIENTS OF CUTANEOUS LEISHMANIASIS: Drug Trial in Cutaneous Leishmaniasis. Pakistan Armed Forces Medical Journal, 66(1), 39–43. Retrieved from https://pafmj.org/PAFMJ/article/view/180
Section
Original Articles