CRANIOPLASTY OUR EXPERIENCE IN LAST 5 YEARS
Cranioplasty
Lt Col Noman Arshad,

Classified Neurosurgeon, PNS Shifa Karachi

Syed Shaukat Hussain

Pakistan Naval Ship Karachi
Keywords:
Cranioplasty, hypertelorism, plagiocephaly, Scaphocephaly, microcephaly, encephalocoele
Abstract
Background: The incidence of craniofacial deformities in our country is not less than other countries. However the surgical treatment of these deformities is considered either difficult or out of the reach for most people. We present our experience at PNS Shifa in the last 5 yrs.
Subjects and methods: Five cases of craniofacial anomalies were operated at PNS Shifa, Karachi, from 2005 to 2010. Two had hypertelorism; one associated with frontonasal encephalocoele; one with plagiocephaly, one had Scaphocephaly and one with microcephaly .
Results: All the cases recovered well from surgery. Average age at surgery was 5 months. One case (20%) developed CSF leakage from nose and had to be re-explored. Cosmetic results were from good to very good.
Conclusion: With better facilities of anesthesia and better imaging techniques the surgery for craniofacial deformities is becoming safe and available in our country.
Downloads
Download data is not yet available.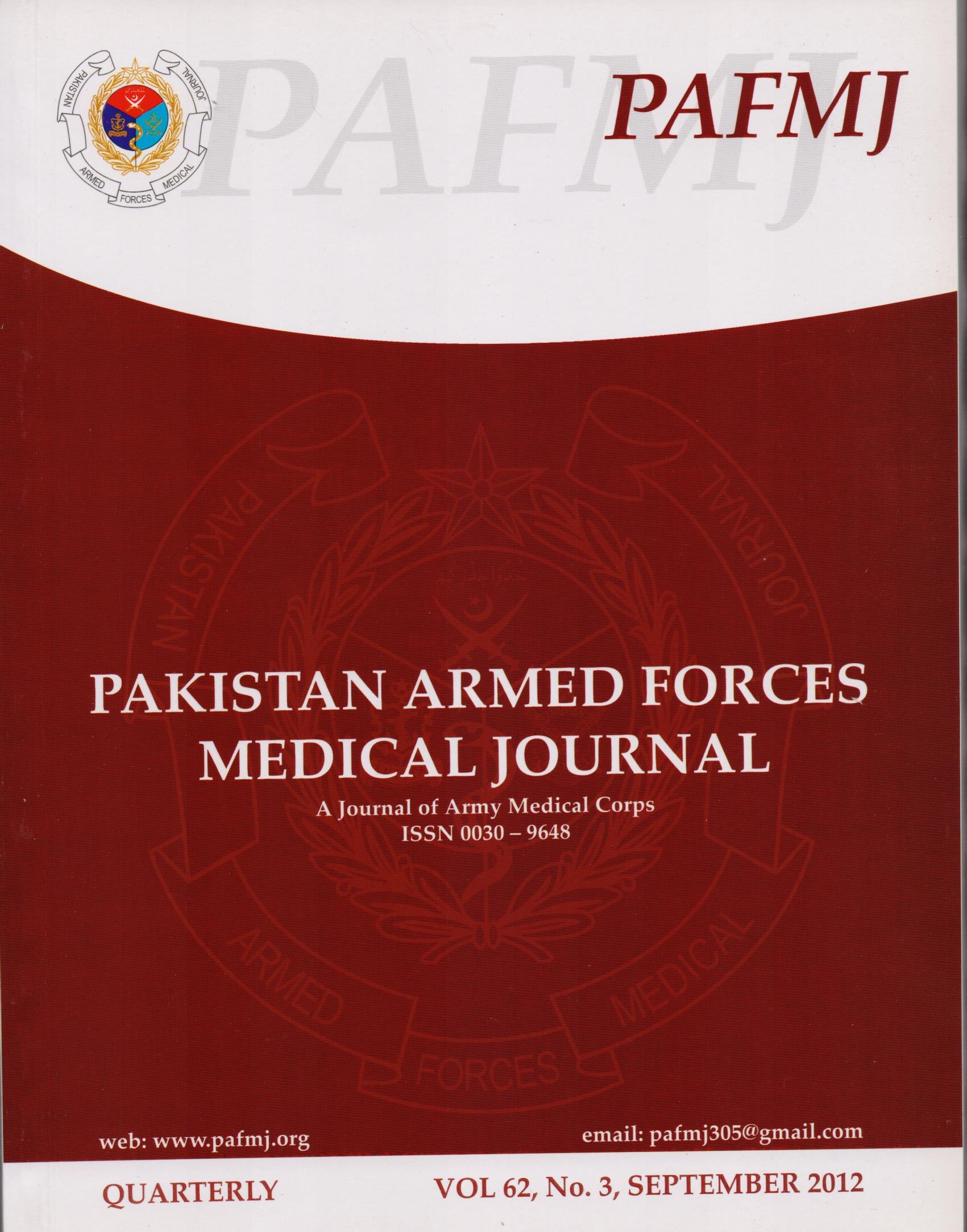 How to Cite
Arshad, L. C. N., & Hussain, S. (2012). CRANIOPLASTY OUR EXPERIENCE IN LAST 5 YEARS. Pakistan Armed Forces Medical Journal, 62(3), 340-343. Retrieved from https://pafmj.org/index.php/PAFMJ/article/view/1605
Section
Original Articles