MORBIDITY OF LAPAROSCOPIC CHOLECYSTECTOMY
Zahid Hussain

Combined Military Hospital Khuzdar

Usman Ghani

4 Indep Field Ambulance

Mohammad Aamir Mian

Combined Military Hospital Rawalpindi
Keywords:
Laparoscopic cholecystectomy,, conversion, visual analogue scale, retained stone
Abstract
Objective: The aim of this study was to assess the morbidity of laparoscopic cholecystectomy in terms of pain after laparoscopic cholecystectomy, hospital stay after laparoscopic cholecystectomy and complications of laparoscopic cholecystectomy.
Design: Descriptive study
Place and Duration of Study: Combined Military Hospital Rawalpindi, from April 2001 to March 2002.
Patients and Methods: This study was conducted at Combined Military Hospital Rawalpindi surgical III unit. Over a period of one year 75 patients were included in the study. Patients were sampled through non-probability convenient type of sampling, through out patients department. All the patients were assessed for fitness for General anaesthesia and informed consent were obtained. Standard four port Laparoscopic Cholecystectomy was performed in all patients. Routinely all the patients were given post operative analgesia in the form of intraperitoneal infusion of ketorolac and bupivacaine. All the operated patients were assessed for the morbidity of laparoscopic cholecystectomy in terms of postoperative pain using the visual analogue scale (VAS), hospital stay (number of days) and postoperative complications.
Results: Mean age was 45 years (25-60). Female to male ratio was 7.3:1. Pain of mild nature was noted in majority of patients (93.3%). Hospital stay was short as one day in the majority of patients (84%). Major complications were seen in (2.7%) of patients.
Conclusion: Laparoscopic cholecystectomy is a safe treatment option and should be available to all patients requiring elective or semi elective cholecystectomy.
   , , 
Downloads
Download data is not yet available.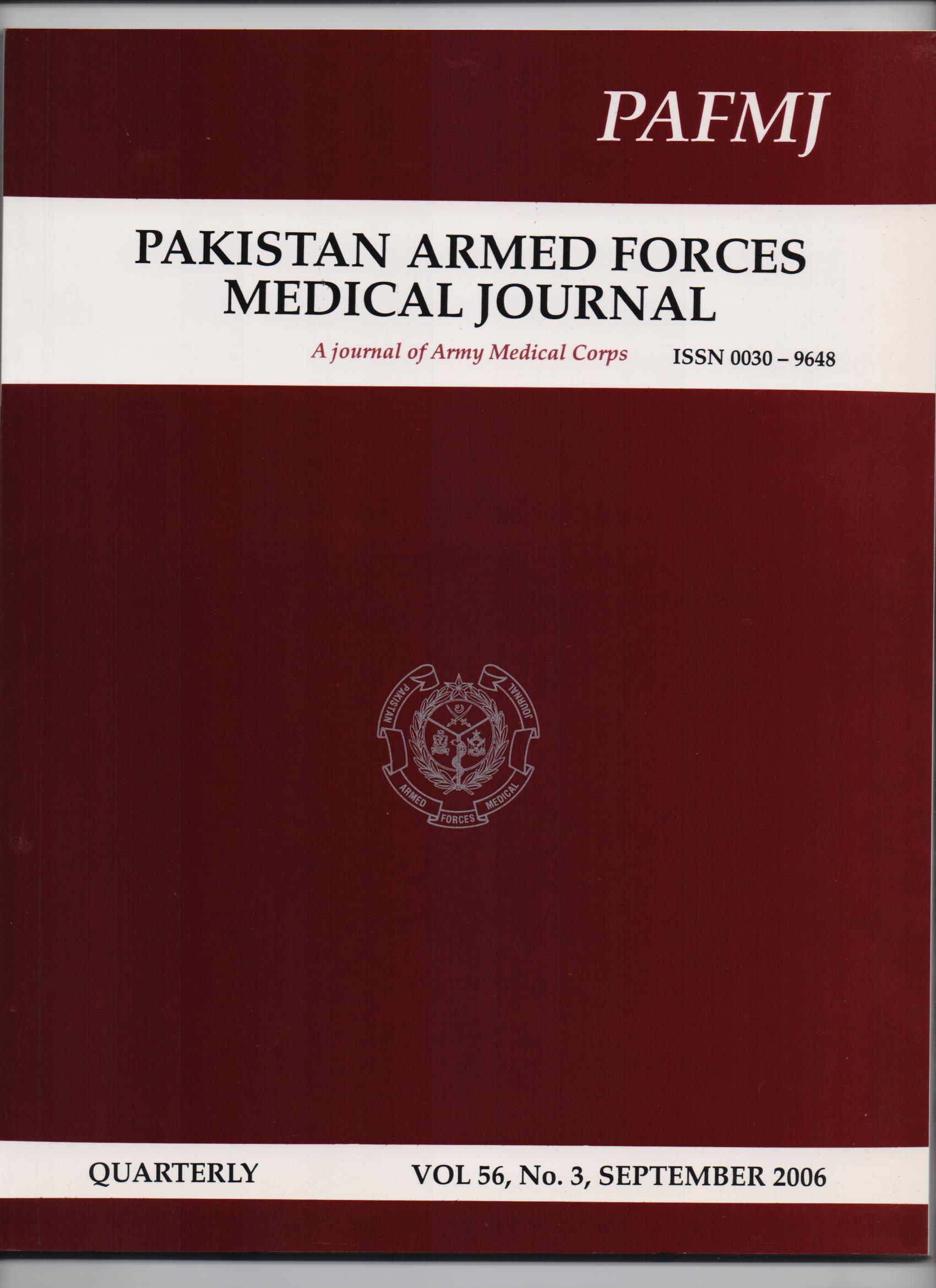 How to Cite
Hussain, Z., Ghani, U., & Mian, M. A. (2006). MORBIDITY OF LAPAROSCOPIC CHOLECYSTECTOMY. Pakistan Armed Forces Medical Journal, 56(3), 264-70. Retrieved from https://pafmj.org/index.php/PAFMJ/article/view/1464
Section
Original Articles