REPORTING TIME OF ISCHEMIC STROKE PATIENTS WITHIN THE TIME WINDOW FOR THROMBOLYSIS IN A TERTIARY CARE HOSPITAL AT RAWALPINDI
Time Window for Thrombolysis
Keywords:
Ischemic stroke, Reporting time (RT), Therapeutic window, Tissue plasminogen activator (TPA)
Abstract
Objective: To determine the reporting time of ischemic stroke patients within the time window for thrombolysis at Military Hospital (MH) Rawalpindi.
Design: A descriptive study.
Place and Duration of Study: Military Hospital Rawalpindi over a period of four months from Dec 2013 to Mar 2014.
Patients and Methods: Patients admitted to MH Rawalpindi with symptoms suggestive of stroke and having objective focal neurologic deficits consistent with stroke were included in the study. A CT scan of brain was carried out immediately to rule out intracranial bleed. The CT scan of brain was either normal or revealed radiological findings suggestive of an infarct.
Results: A total of 86 patients met the inclusion criteria of the study. Only 19 (22%) patients with ischemic stroke presented to the hospital within 4½ hours after onset of their symptoms.
Conclusion: Only a small number of ischemic stroke patients report to the hospital within the therapeutic window for thrombolytic therapy.
Downloads
Download data is not yet available.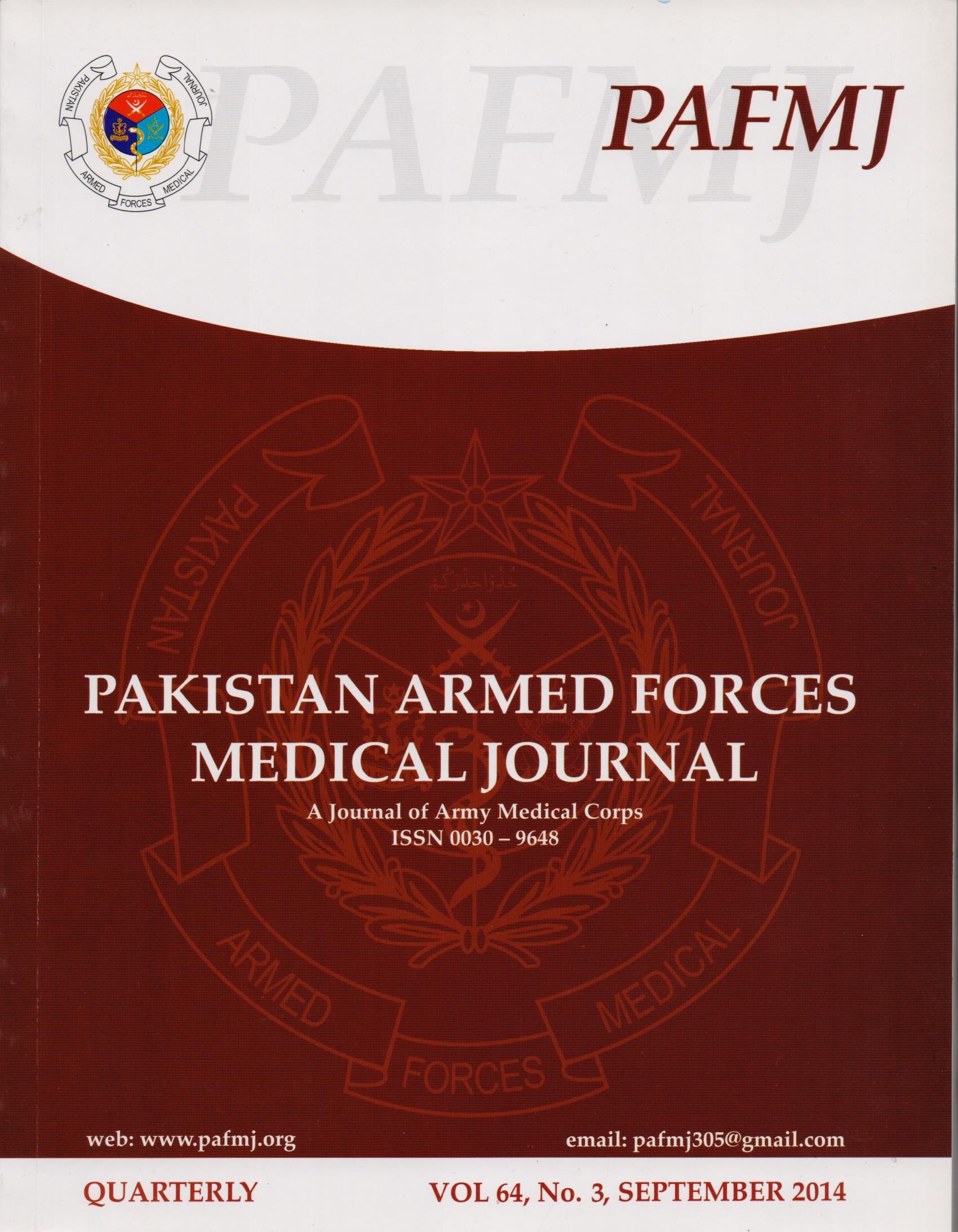 Downloads
How to Cite
Tariq, M., Ishtiaq, S., & Anwar, S. O. (2014). REPORTING TIME OF ISCHEMIC STROKE PATIENTS WITHIN THE TIME WINDOW FOR THROMBOLYSIS IN A TERTIARY CARE HOSPITAL AT RAWALPINDI: Time Window for Thrombolysis. Pakistan Armed Forces Medical Journal, 64(3), 497–9. Retrieved from https://pafmj.org/PAFMJ/article/view/1379
Section
Original Articles