ASSOCIATION OF VITAMIN D DEFICIENCY WITH TUBERCULOSIS IN ADULT PATIENTS REPORTING TO A TERTIARY CARE HOSPITAL OF RAWALPINDI
Vitamin D Deficiency in Tuberculosis
Keywords:
Pulmonary tuberculosis, Multidrug resistant tuberculosis, Vitamin D deficiency
Abstract
Objectives: To compare the mean vitamin D levels in pulmonary tuberculosis patients and healthy controls and to find out the frequency and association of vitamin D deficiency in patients with tuberculosis.
Study Design: Case control study.
Place and Duration of Study: Pulmonology department, Military Hospital Rawalpindi from Jan 2013 to Dec 2013.
Patients and Methods: Fifty two incident outdoor pulmonary tuberculosis patients were selected with 52 age and gender matched controls. Tuberculosis was diagnosed by the sputum examination through gene Xpert technique from National Institute of Health (NIH), Islamabad. Serum 25-hydroxvitamin D level <50 nmol/l (electrochemiluminescene assay) was taken as vitamin D deficiency.
Results: Mean vitamin D was much lower (20.688 ± 14.065 nmol/l) in cases as compared to the controls (57.917 ± 18.197 nmol/l) which was statistically significant (p<0.001). Forty nine (94%) cases and 18 (34.6%) controls were found to be vitamin D deficient. (Odd's Ratio = 3.8, 95% CI = 2.423—5.999, p<0.001). Sensitive tuberculosis patients had mean vit D levels of 18.55 ± 9.99 nmol/l while multi-drug resistant tuberculosis patients had the mean serum vitamin D levels of 22.38 ± 16.60 nmol/l but the difference was statistically insignificant (p > 0.05).
Conclusion: Significant vitamin D deficiency was seen in newly diagnosed TB patients. It was found that vitamin D deficiency is associated with tuberculosis, but its causal role has not been established.
Downloads
Download data is not yet available.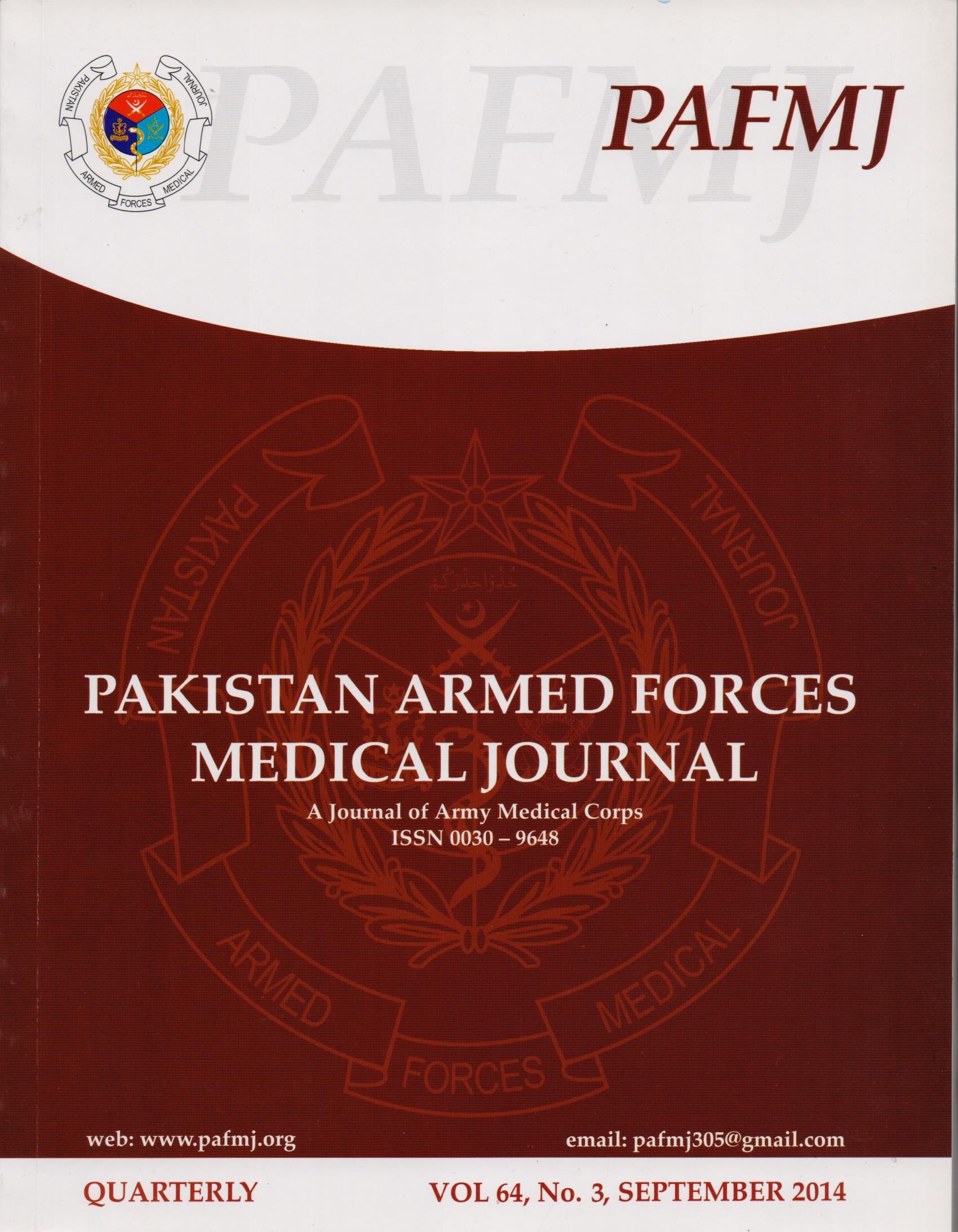 Downloads
How to Cite
Mashhadi, S. F., Rahman, M. ur, Azam, N., Hashim, R., Khan, A., & Fawad, A. (2014). ASSOCIATION OF VITAMIN D DEFICIENCY WITH TUBERCULOSIS IN ADULT PATIENTS REPORTING TO A TERTIARY CARE HOSPITAL OF RAWALPINDI: Vitamin D Deficiency in Tuberculosis. Pakistan Armed Forces Medical Journal, 64(3), 479–83. Retrieved from https://pafmj.org/PAFMJ/article/view/1360
Section
Original Articles