ROLE OF BETA CAROTENE ON HISTOMORPHOLOGY OF RAT KIDNEYS IN SUBACUTE APAP INDUCED RENAL DAMAGE
Role of Beta Carotene on Rat Kidneys – Exp Study
Abstract
Objective: This study was conducted to evaluate the role of beta carotene on histomorphology of rat kidneys in subacute Acetaminophen (APAP)-induced renal damage.
Study Design: Lab based randomized control trial
Place and Duration of Study: The study was carried out in the department of Anatomy Army Medical College, Rawalpindi; in collaboration with National Institute of Health (NIH), Islamabad for one week in June 2009.
Material and Methods: Sixty young adult (4-6 weeks old) Sprague-Dawley rats of both sexes weighing 180-240 g were randomized into three groups. Experimental group A was treated with 700 mg/kg body weight subacute APAP orally once daily for 7 consecutive days. Experimental group B was administered beta carotene 30 mg/kg body weight once daily one hour before 700 mg/kg body weight subacute APAP once daily for 7 consecutive days. Control group C animals were fed NIH laboratory diet. Kidney specimens were collected 24 hours after the last dose. Five micron thick sections of kidney were stained with H&E for histomorphological study. Frequencies and percentages were calculated to describe the variables p values less than 0.05 was considered statistically significant
Results: Microscopic examination in experimental group A demonstrated tubular necrosis of level 2 (35% animals) and level 3 (65% animals). Mild vacuolar degeneration was also observed in 90% of the experimental group A animals. In experimental group B, there was statistically significant difference (p-value < 0.001 in levels of renal tubular necrosis (15% animals) and grades of vacuolar degeneration (5% animals) as compared to experimental group A. Findings in experimental group B were not significantly different from that of control group C.
Conclusion: Beta carotene has protective role on histomorphology of kidneys in subacute APAP-induced renal damage in rats.
Downloads
Download data is not yet available.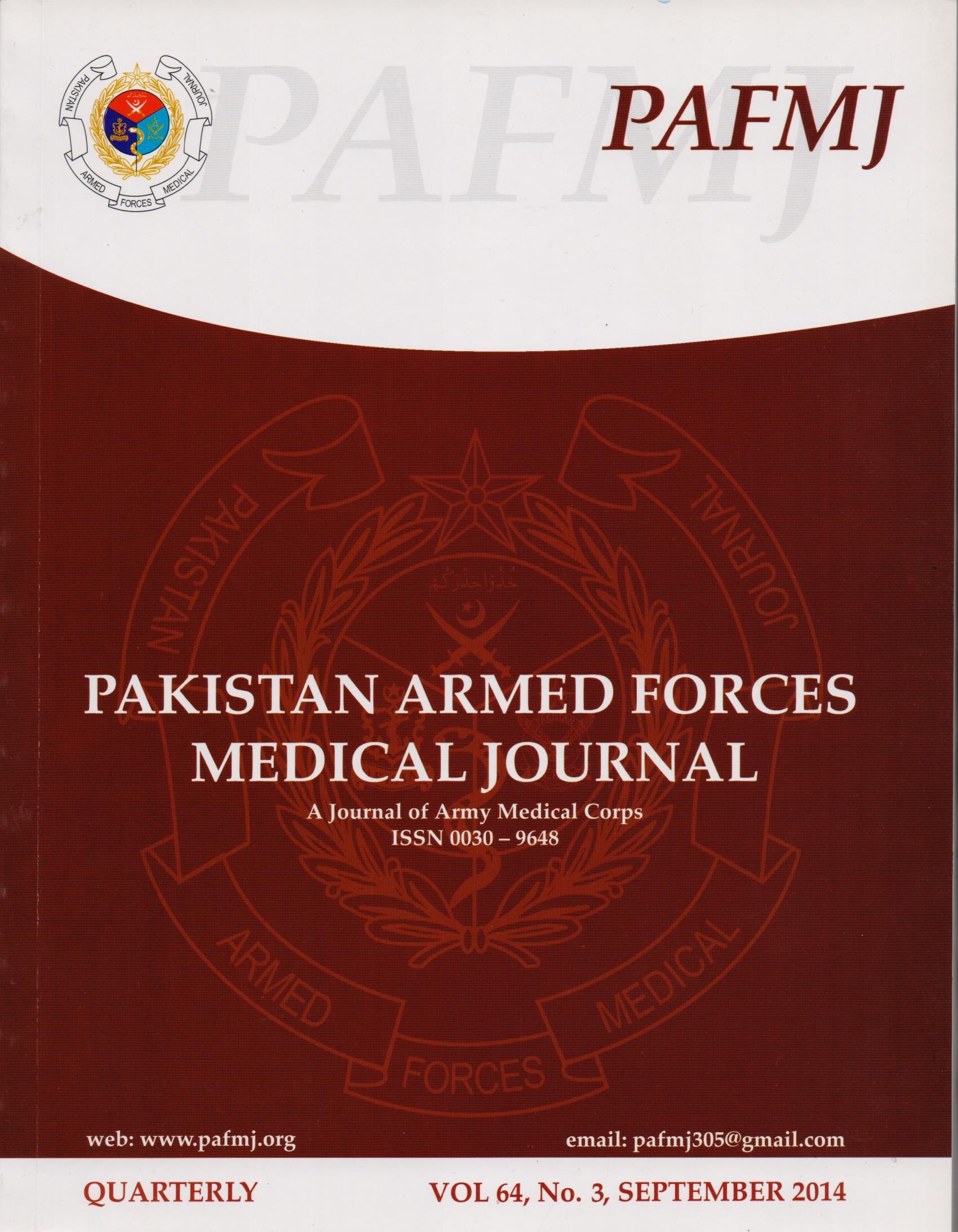 Downloads
How to Cite
Zahra, T., Butt, S. A., Ali, M. H., Mubarak, A., & Jamal, S. (2018). ROLE OF BETA CAROTENE ON HISTOMORPHOLOGY OF RAT KIDNEYS IN SUBACUTE APAP INDUCED RENAL DAMAGE: Role of Beta Carotene on Rat Kidneys – Exp Study. Pakistan Armed Forces Medical Journal, 64(3), 473–8. Retrieved from https://pafmj.org/PAFMJ/article/view/1356
Section
Original Articles