FREQUENCY OF DIFFERENT CAUSES OF PYREXIA OF UNKNOWN ORIGIN ON BONE MARROW EXAMINATION IN A TERTIARY CARE HOSPITAL
Bone Marrow Examination in PUO
Keywords:
Leishmaniasis, Hypersplenism, Pyrexia of unknown origin
Abstract
Objective: To determine the frequency of underlying causes of pyrexia of unknown origin on bone marrow examination.
Study Design: Descriptive study.
Place and Duration of Study: The study was carried out at Hematology department (pathology) of Army Medical College, National University of Sciences and Technology (NUST) and Military Hospital Rawalpindi (during the period of one year) from Jan 2012-Dec 2012.
Material and Methods: Total of 94 patients reporting with pyrexia of unknown origin at MH Rawalpindi underwent bone marrow examination. Bone marrow aspiration procedure was done from posterior superior iliac spine in patients older than one year while tibial tuberosity was used in patients less than one year of age. Lumbar puncture needle of 16 G was used for bone narrow aspiration and trephine biopsy was done by using 11 G trephine biopsy needle.
Results: In children, commonest causes observed were acute lymphoblastic leukaemia in 7 (23.3%), marked haemophagocytosis in 4 (13.3%) and visceral leishmaniasis in 4 (13.3%) patients. In adults, commonest causes included megaloblastic anaemia in 13 (20.3%), lymphoproliferative disorders in 8 (12.5%) and hypersplenism in 5 (7.8%) patients.
Conclusion: This study concludes that causes of pyrexia of unknown origin vary with age of the patient. The most frequent causes of pyrexia of unknown origin observed in children were acute lymphoblastic leukaemia, marked haemophagocytosis, and visceral leishmaniasis where in adults main causes were megaloblastic anaemia, lymphoproliferative disorders and hypersplenism.
Downloads
Download data is not yet available.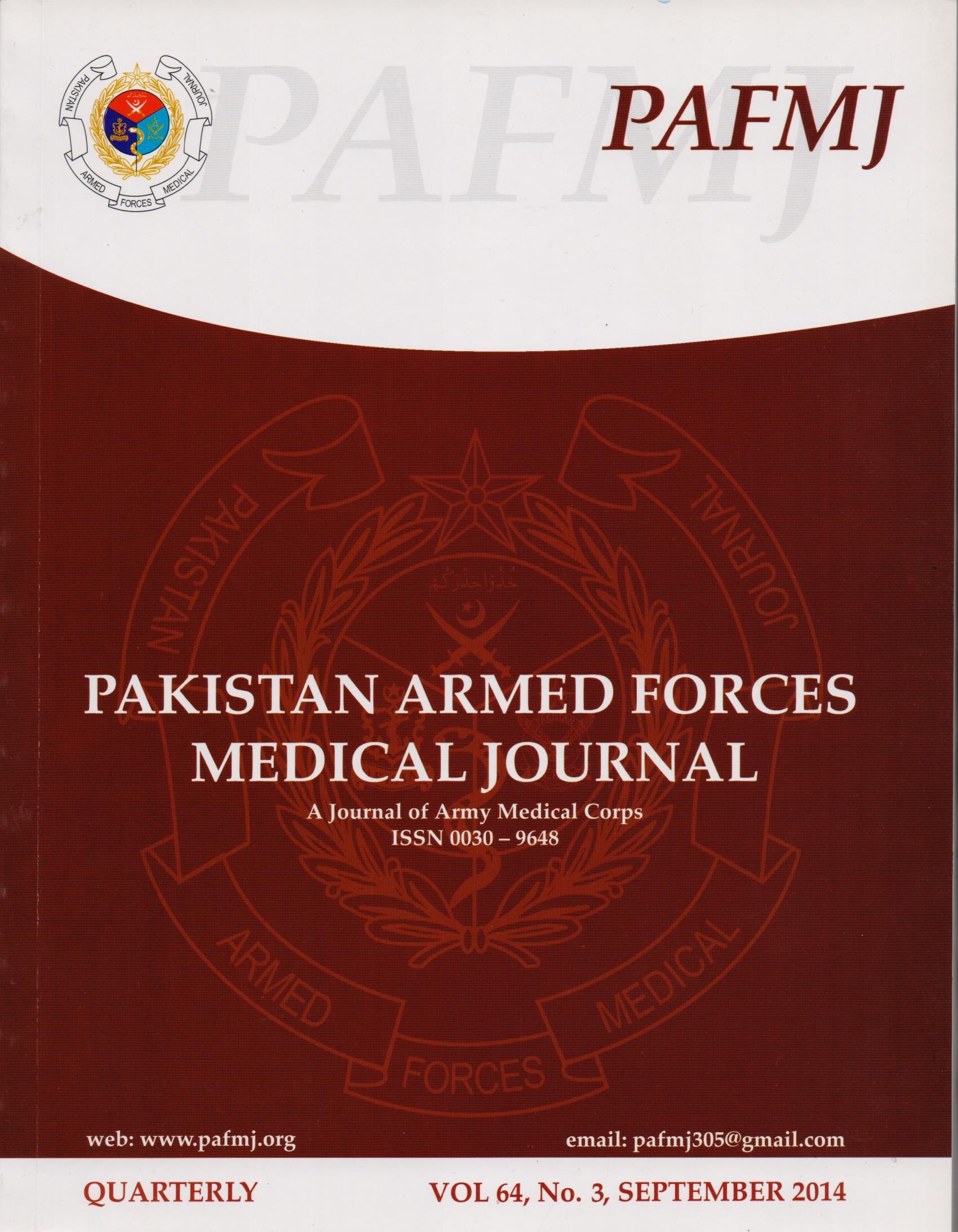 Downloads
How to Cite
Noor, A., Ayyub, M., & Shafiq, M. (2014). FREQUENCY OF DIFFERENT CAUSES OF PYREXIA OF UNKNOWN ORIGIN ON BONE MARROW EXAMINATION IN A TERTIARY CARE HOSPITAL: Bone Marrow Examination in PUO. Pakistan Armed Forces Medical Journal, 64(3), 463–7. Retrieved from https://pafmj.org/PAFMJ/article/view/1348
Section
Original Articles