FREE MEDICAL CAMPS IN RURAL AREAS OF AZAD JAMMU AND KASHMIR
Medical Camps in Rural Areas (AJK)
Keywords:
Medical camp, Azad Jammu and Kashmir, Rural, Pakistan, Health, Demographics
Abstract
Objective: To describe the demographics, diagnoses and treatment offered to the people attending five free medical camps in various rural areas of Azad Jammu and Kashmir (AJK) during 2012.
Study Design: Cross sectional descriptive study.
Place and Duration of Study: Bhimber district of AJK from January 2012 to December 2012.
Material and Methods: Five free medical camps each of two days duration were established during this period in Nihala, Gola, Poona, Nalee and Barroh which are located in the Bhimber district. Camps were staffed by Army doctors and nursing assistants. The particulars of the attending patients were recorded at the reception and diagnoses along with the medicines dispensed noted at the dispensary.
Results: A total of 7320 patients attended the five medical camps. The age of the patients ranged from 05 days to 101 years, mean age being 35 years. Females constituted 59% (4319) of the patients. Majority of the patients were agricultural workers. The most frequent complaints were gastrointestinal (30.4%), musculoskeletal (25.5%) and visual acuity problems (15.1%). Other common complaints were related with dermatology, ear, nose and throat (ENT) and gynecology. A total of 5010 prescriptions were recorded and the commonest medicines prescribed were multivitamins (30.5%), analgesics (28.3%), antibiotics (22.3%) and antihelminthics (21.7%).
Conclusion: Gastrointestinal and musculoskeletal ailments dominate in the rural population of AJK. Recruiting a pediatrician, gynecologist and ophthalmologist in rural medical camps would greatly improve the efficiency of such camps and increase patient satisfaction. Such camps are recommended until the indigenous healthcare system is developed enough.
Downloads
Download data is not yet available.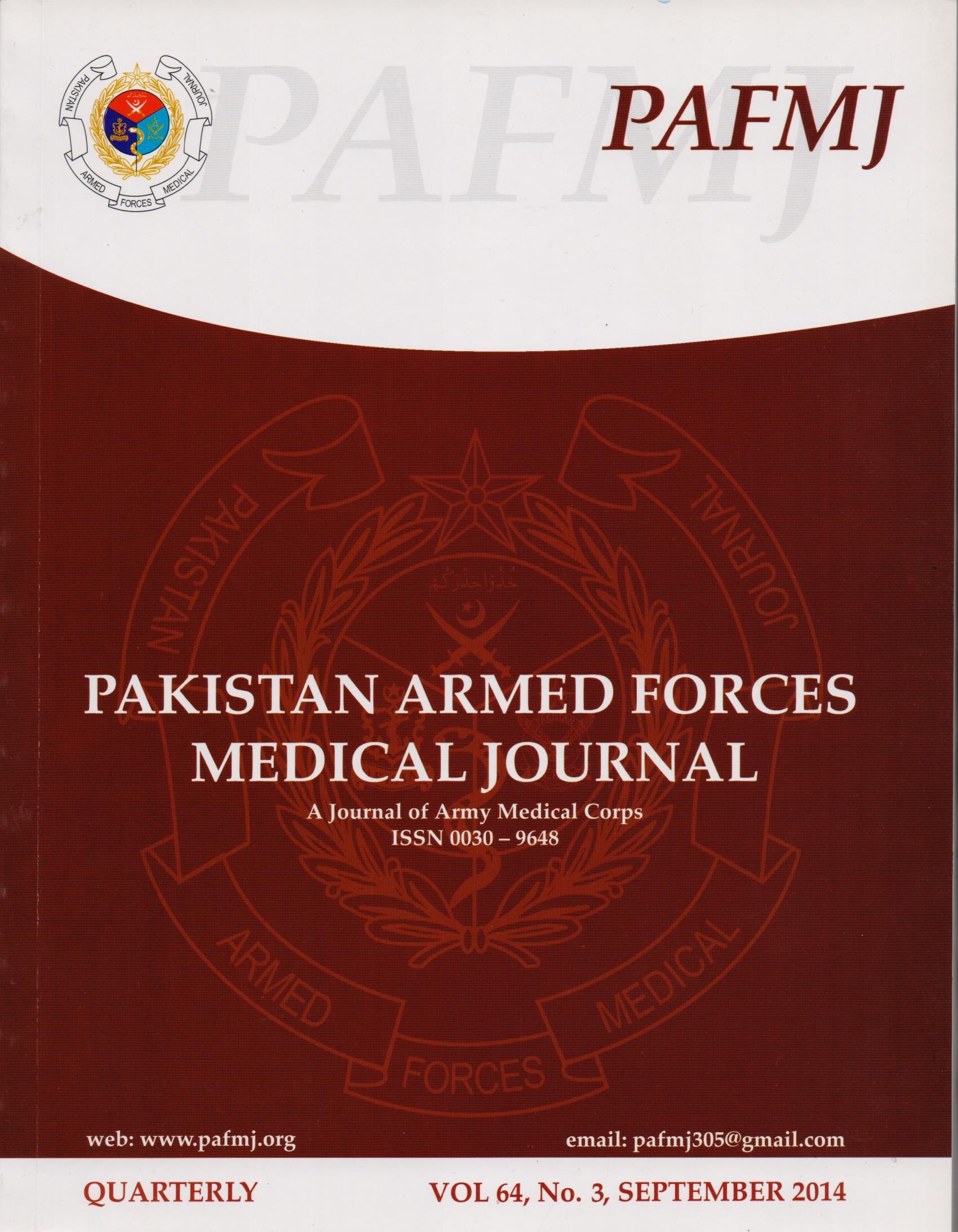 Downloads
How to Cite
Alam, M. M., Baig, B., Zubair, U. B., & Ahmed, H. (2014). FREE MEDICAL CAMPS IN RURAL AREAS OF AZAD JAMMU AND KASHMIR: Medical Camps in Rural Areas (AJK). Pakistan Armed Forces Medical Journal, 64(3), 435–8. Retrieved from https://pafmj.org/PAFMJ/article/view/1307
Section
Original Articles