OGUCHI DISEASE – TWO PATIENTS WITH VARIABLE GENE MUTATION AND OPTICAL COHERENCE TOMOGRAPHY FINDINGS
Oguchi Disease
Keywords:
Congenital stationary night blindness, Mizuonakamura phenomenon, Oguchi disease
Abstract
Oguchi disease is a rare form of congenital stationary night blindness which has autosomal recessive inheritance. It is characterized by typical clinical features in which there is golden yellow tapetal reflex over the fundus which disappears after prolonged dark adaptation. This clinical characteristic is known as "Mizuo-Nakamura phenomenon". Patients with Oguchi disease present with night blindness which is non-progressive and not associated with decreased vision, colour desaturation or visual field defects. We examined two patients who presented with night blindness since childhood. A 4 year boy and a 6 year old girl when examined in detail revealed Mizuo Nakamura phenomenon on fundus examination. They were further investigated with electrophysiological tests, optical coherence tomography and genetic studies to make a diagnosis of Oguchi`s disease.
Downloads
Download data is not yet available.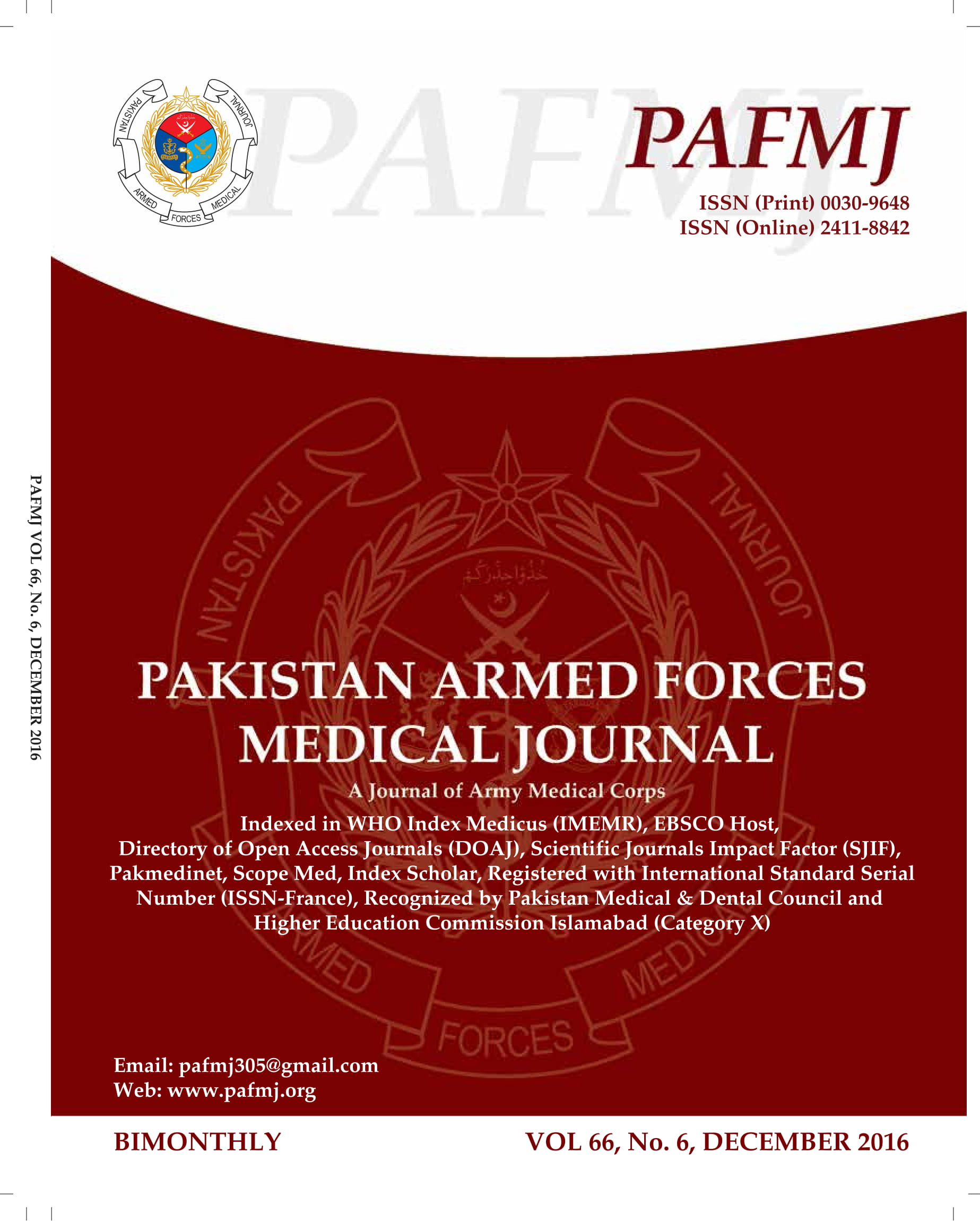 Downloads
How to Cite
Mukhtar, A., Khan, M. S., & Tahir, M. (2016). OGUCHI DISEASE – TWO PATIENTS WITH VARIABLE GENE MUTATION AND OPTICAL COHERENCE TOMOGRAPHY FINDINGS: Oguchi Disease. Pakistan Armed Forces Medical Journal, 66(6), 933–34. Retrieved from https://pafmj.org/PAFMJ/article/view/1288