MALARIA IN KARACHI AND OTHER AREAS IN SINDH
Malaria
Khalid Hassan Mahmood

Sir Syed College of Medical Sciences (Trust) for Girls, Clifton Karachi
Abstract
INTRODUCTION
Malaria occurs almost everywhere. It is estimated that 300 to 500 million cases occur all over the world with a mortality of 1%. 90% of the cases are restricted to African countries, India, Brazil, Sri-Lanka, Afghanistan, Vietnam and Colombia [1,2].
There are no statistics available for the whole country in Pakistan although some organizations and institutions do keep their own figures. Due to the absence of comprehensive data, We in the Department of Community Health Sciences and Occupational Medicine at Hamdard College of Medicine and Dentistry desired to collect morbidity, parasitological and entomological data about the occurrence of malaria in Karachi and two other areas in Sindh. The study was conducted during 1998 – 2001 and objective was to determine the prevalence of malaria in Karachi and two more areas in Sindh to collect parasitological and entomological data about malaria and to find out diagnostic and therapeutic modalities adopted by the GP's for diagnosis and treatment of the disease.
Downloads
Download data is not yet available.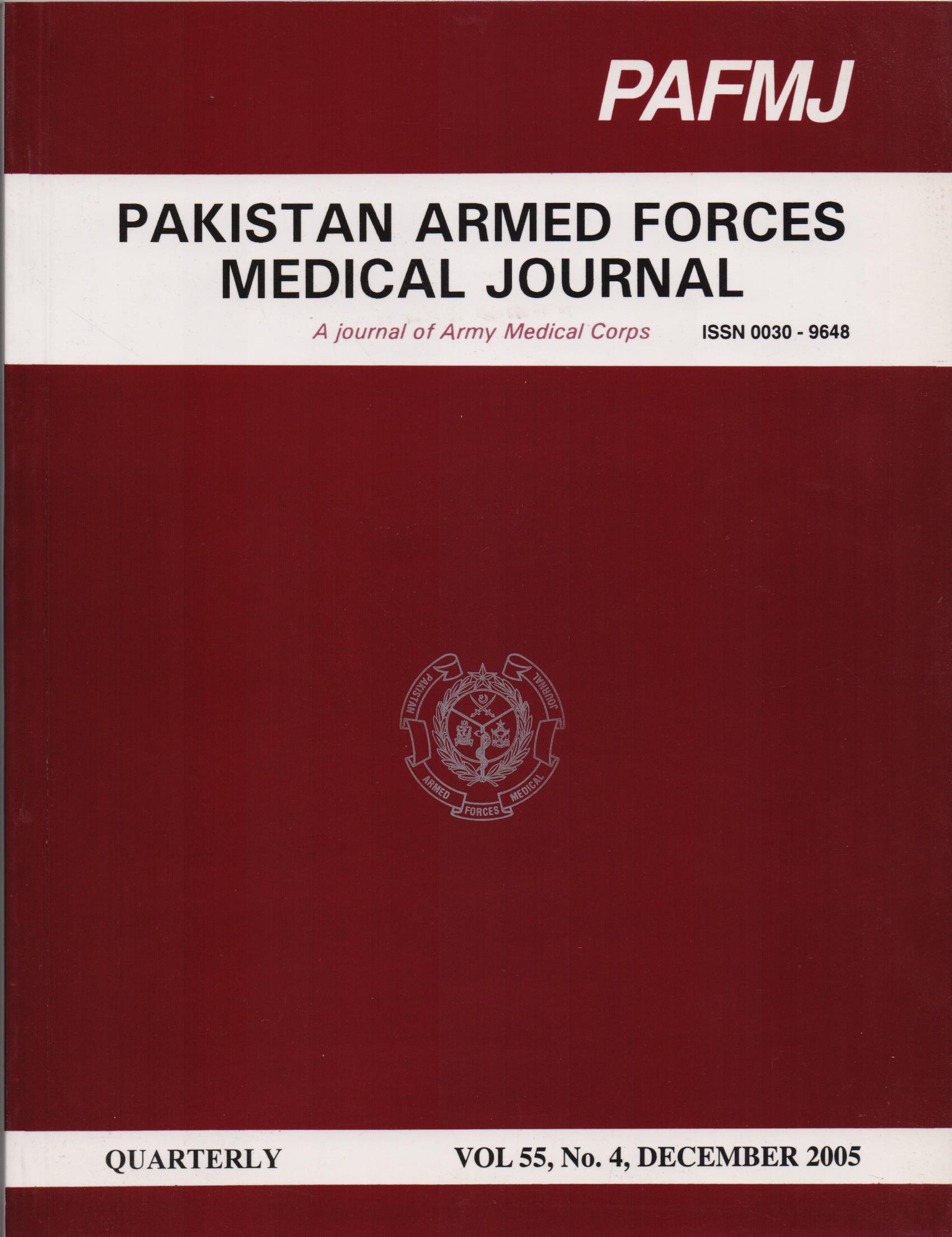 How to Cite
Mahmood, K. (2005). MALARIA IN KARACHI AND OTHER AREAS IN SINDH. Pakistan Armed Forces Medical Journal, 55(4), 345-348. Retrieved from https://pafmj.org/index.php/PAFMJ/article/view/1231