CHRONIC LYMPHOCYTIC LEUKEMIA: CURRENT CONCEPTS IN MANAGEMENT
Chronic Lymphocytic Leukemia
Masood Anwar

Army Medical College Rawalpindi
Abstract
Chronic Lymphocytic Leukemia (CLL) is defined as occurrence of > 5X109/l lymphocytes in peripheral blood (or 2-3X109/l lymphocytes with surface markers of CLL) [1]. It is the most frequent type of leukemia and affects mainly elderly individuals (40% of all leukemias in this age group), but about a third of patients are less than 60 years of age at diagnosis [1,2]. It is 20-30 times more common in developed world than in developing countries with a median age of patients between 65 and 70 years. Males are effected twice more commonly than females [1].
In our centre it constituted for 6% cases of all haematological malignancies. Median age at presentation was 65 years with 58% of patients above the age of 60 years. Male to female ratio was 4:1. About 55% patients presented with early stage disease (Binet stage A) whereas about 33% presented with advanced stage disease (Binet stage C).
Downloads
Download data is not yet available.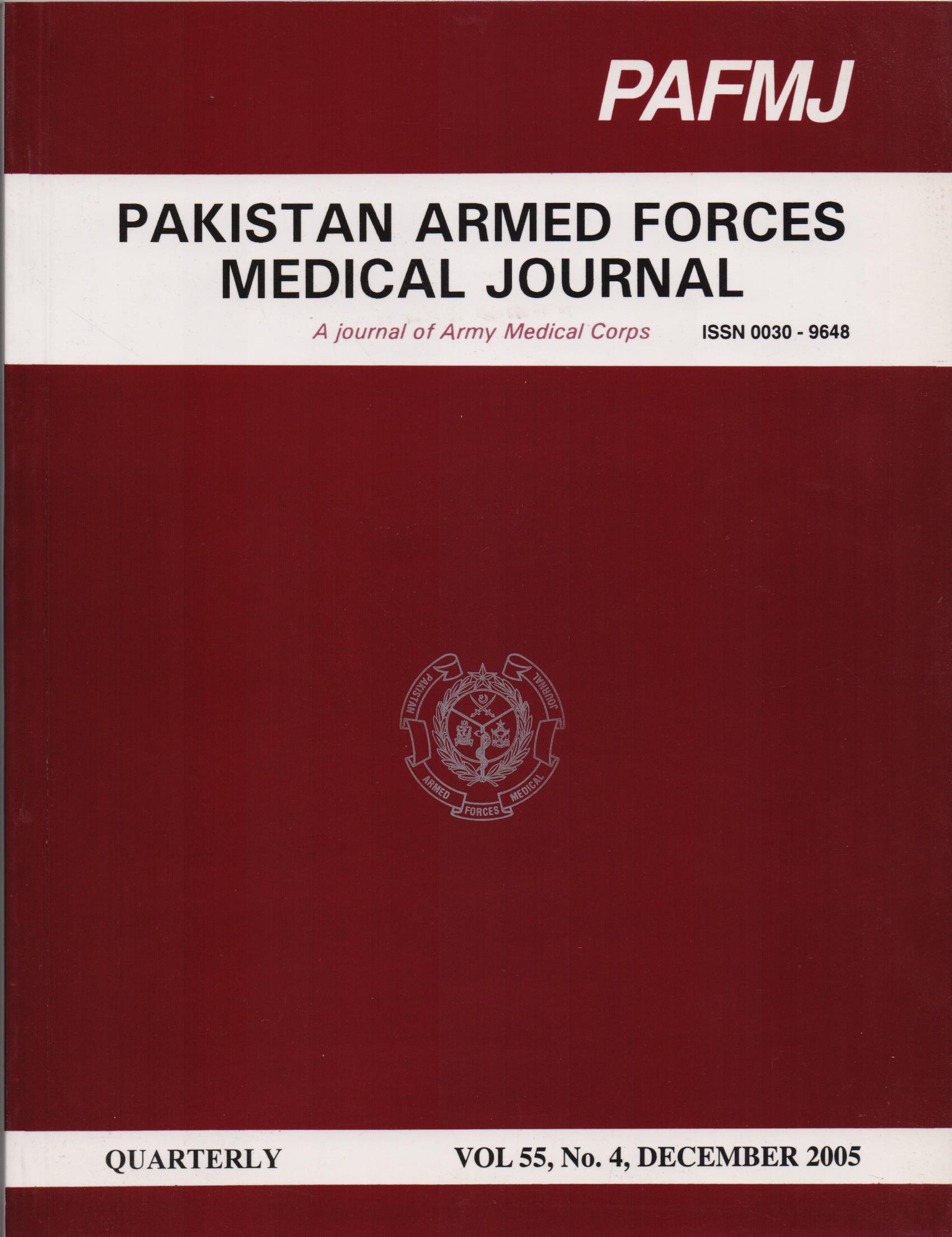 How to Cite
Anwar, M. (2005). CHRONIC LYMPHOCYTIC LEUKEMIA: CURRENT CONCEPTS IN MANAGEMENT. Pakistan Armed Forces Medical Journal, 55(4), 335-344. Retrieved from https://pafmj.org/index.php/PAFMJ/article/view/1230